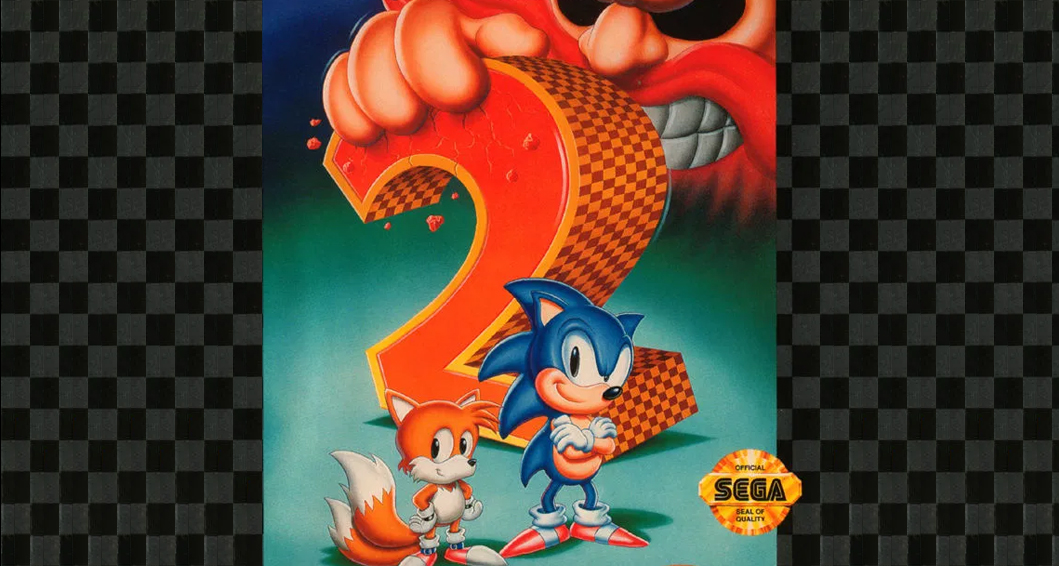 Fail Watch: Sonic 2 On Amazon Is Great For Your Hair
We're pretty sure this is a mistake, either a massive database cock-up or Sonic The Hedgehog 2 is in fact now compatible via inserting the pins directly into your hair follicles. Presumbly you'd have to get someone to blow on your scalp in the event the game had issues starting. Meaning 2-player mode is compulsory – either that or you'd need a rather twisty straw or something to get it at it. Perhaps a hair dryer?
But yes as of now Amazon are selling Sonic 2 the shampoo. Because…. you're worth it?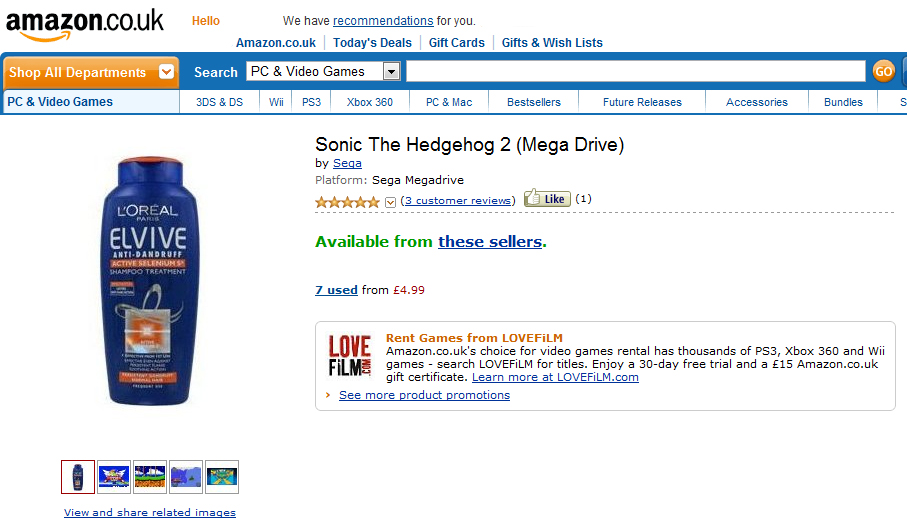 According to the description it is an:
"Anti Dandruff Active Selenium Shampoo Treatment contains a unique formula which harnesses the power of Active Selenium S, an effective weapon against dandruff. Its soothing formula covers the scalp evenly and acts. Very fast, Attacks from the first use to reduce even persistent flakes and quickly soothes the scalp. Long lasting, So effective, see results for up to 4 weeks, even if you stop using it."
Take two tails into the shower? Not me…