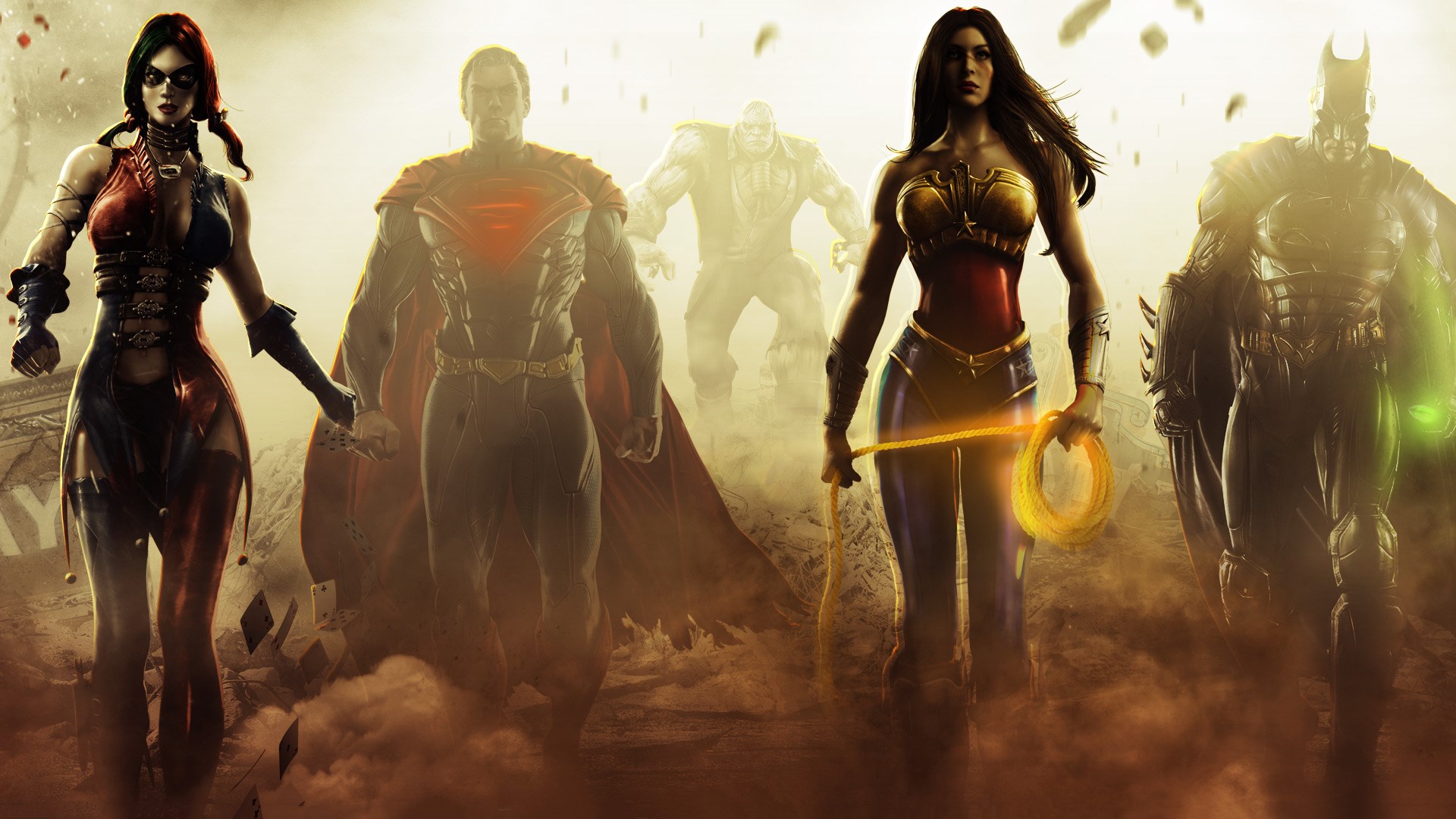 DC & Warner Bros. Stealth Announce An Injustice Animated Film
If there's one thing most fans agree on, when it comes to the feature films, MARVEL has, for the most part got DC Comic beat. However, when you start adding the word 'animated' in there, it's a whole different ball game. With DC's animated offerings, whether made for television or feature presentation, always being the ones to set the standard – with the possible exception of Sony Pictures' Spider-Man: Into the Spider-Verse.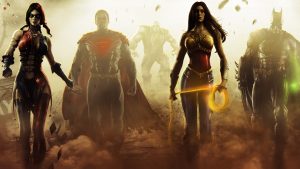 But it's the world of gaming where it's next project looks set to get inspiration from.
Since DC/Warner Bros. Animation wrapped up the DC Animated Movie Universe (DCAMU), its 'New 52'-related run of features, ending (well… sort of) with 2020's Justice League Dark: Apokolips War, it's settled back into some more classic stories – most recently a two part adaption of late 90's Batman story "The Long Halloween". The 13-issue series written by Jeph Loeb and illustrated by Tim Sale sees Batman battle escalating mob warfare and try to solve the mystery of the Holiday Killer is also known to be one influence for the Christopher Nolan trilogy of Batman movies.
And it was in the press release by Warner Bros. Animation and DC, way down in the special features list for Batman: The Long Halloween, Part Two that we get our first confirmation that an adaption is coming of NetherRealm's dark fighting title Injustice: Gods Among Us, with the animated feature simply called Injustice. Not a press release of its own – but a footnote in some information about the Blu-Ray: "A Sneak Peek at the next DC Animated Movie – An advanced look at Injustice."
It's an… unusual move, to say the least.
The Injustice Universe, which has now spawned two games and a rather kick-ass comic tie-in series, revolves around the division caused after the Joker manages to trick Superman into thinking a pregnant Lois Lane is actually Doomsday, resulting in both Lois and the baby's death. This in turn sets off a nuclear warhead that destroys Metropolis – because of course it does. A broken Superman then ignores the pleading of Batman to violently murder the Joker before descending upon an ever darkening path of conquest and totalitarianism in a manner similar to the 'Justice Lords' storylines and pitting Batman's alliance against Superman's regime. Something that was touched on in the 'Knightmare' sequences of Zack Snyder's Justice League movie – and there were plans for Injustice to play even more of a role in those movies going forward.
Naturally, there's no word from any of the parties involved; DC Comics, Warner Bros. Animation or indeed NetherRealm Studios. Although Ed Boon did note the word Injustice trending on Twitter.
If an animated Injustice is coming our way – DC animated projects have been dropped before – this would mark the second team up between NetherRealm and Warner Bros. Animation following last year's Mortal Kombat spin-off Mortal Kombat Legends: Scorpion's Revenge.
It remains to be seen whether or not anything official will be said prior to the release of Batman: The Long Halloween, Part Two on July 27, 2021.