Mortal Kombat Legends: Scorpion's Revenge clip pits Goro against Jax. That'll end well.
It has begun… again. I'm talking of course about Mortal Kombat's foray into spin-off media. Warner Bros have been busy during the lockdown populating their YouTube channel with all manner of clips, previews and extras from their past film and animation projects, but that hasn't stopped them promoting their Mortal Kombat project Mortal Kombat Legends: Scorpion's Revenge which came out earlier this month.
The R-rated straight-to-DVD/BluRay/Digital film, adapts the events of and immediately before the first Mortal Kombat game from Hanzo Hasashi and then Scorpion's point of view with the addition of a few familiar faces from the later games sprinkled in along the way, such as the sorcerer Quan Chi, architect of Scorpion's creation and suffering and Major Jackson "Jax" Briggs.
Like the rules of Mortal Kombat itself, it takes a while to get a follow-up to the non-game projects and when you consider how long it's been for anything animated that's even longer. Clocking in at whopping 24 years since Defenders of the Realm.
Previously the film gained some additional traction online thanks to, of all things, Scorpion interacting with Daffy Duck. This unusual sight being thanks to the WB Animation ident for the film.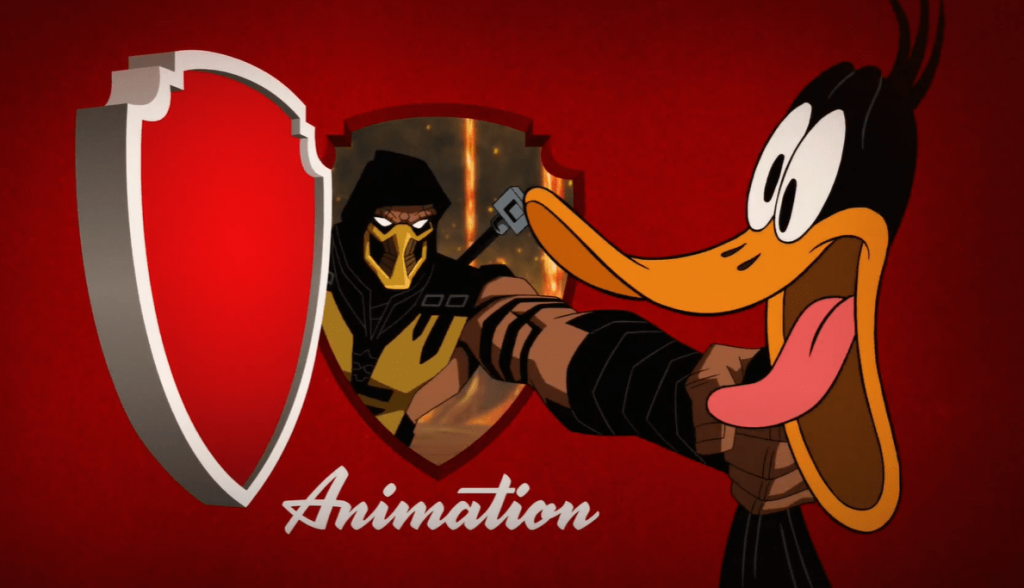 In the latest clip though, Goro (actually being voiced by Kevin Michael Richardson who voiced the Shokan in the 1995 feature film) takes on Jax in a fight that probably doesn't bode well for Briggs considering he currently has both his arms in this clip. Hey, at least Ermac isn't around from Jax's point of view. But if it goes bad, hey, we've always got Johnny Cage getting vengeance for his $500 sunglasses.