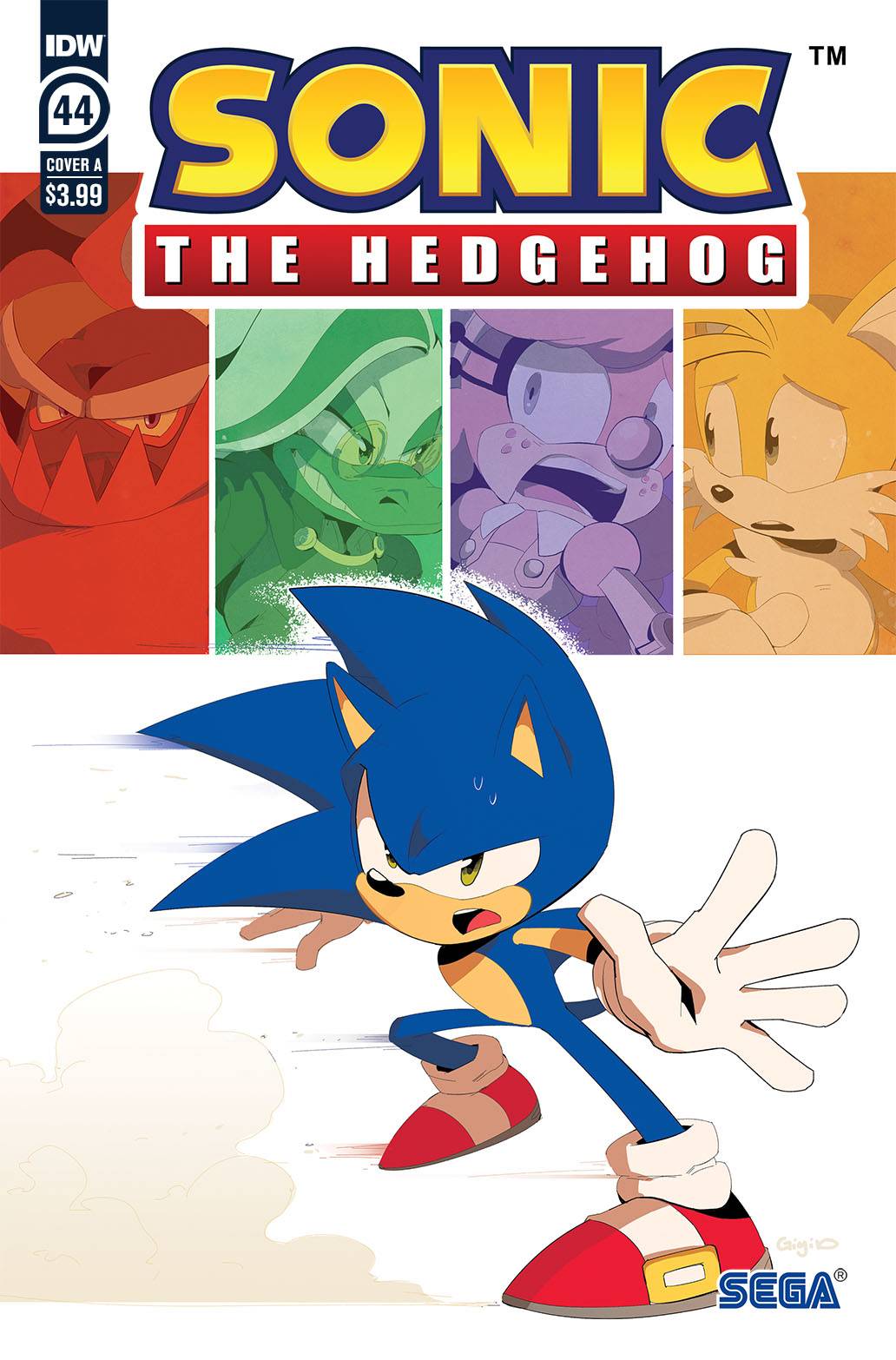 First Look: IDW Sonic The Hedgehog #44
It's a busy old time for Sonic related news unsurprisingly; but one we just want to quickly tackle is the next first look at IDW's main Sonic comic line. The story continues, as growing fan favourite Belle has gone AWOL.
MISSING: Belle the Tinkerer-doll-like look, blue eyes, made of wood, usually wears a green hat, and is known for being clumsy.

The search for Belle begins! Sonic and the Chaotix search far and wide for their new friend as she fights to escape. But will that be enough, or have the bad guys already won…? And where have the Zeti gone? Find out the conclusion to "Zeti Hunt"!
You'll have to wait for this particular issue in shops however, as it's due out August 25th.
Cover A is drawn by Gigi Dutreix and Cover B by Jamal Peppers, with the issue drawn by Bracardi Curry and with Ian Flynn once again on writing duty.