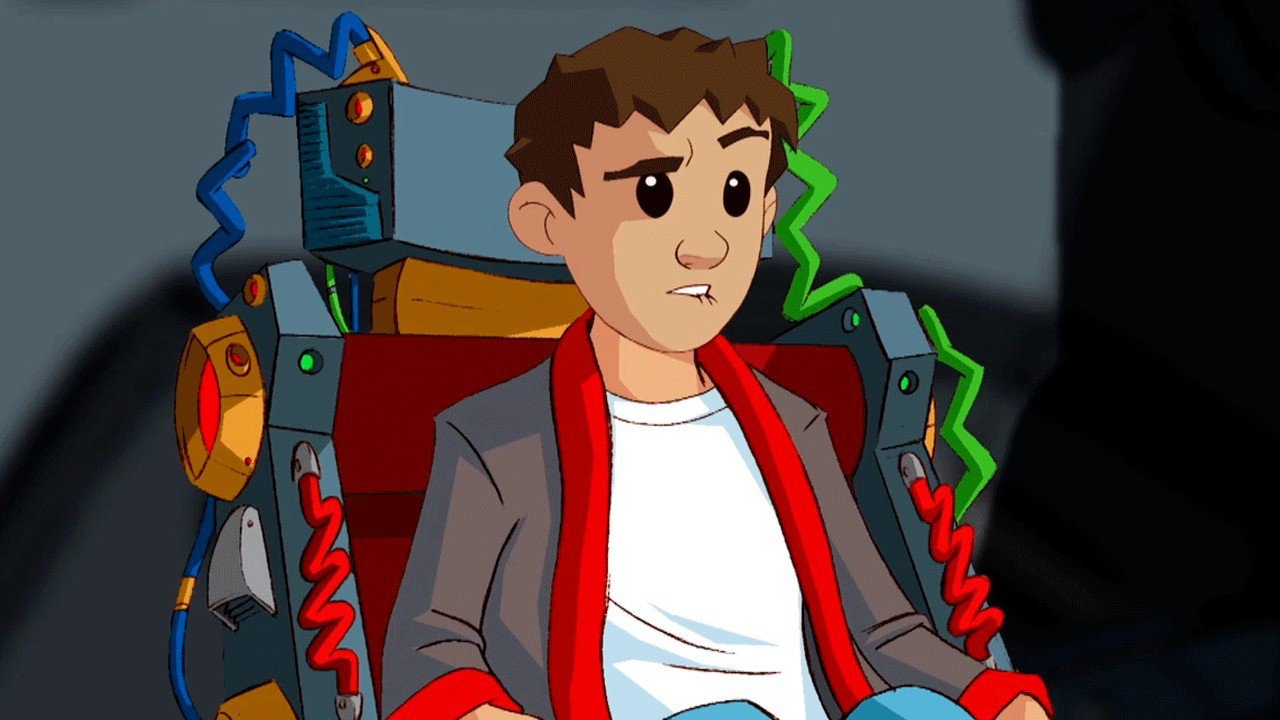 SEGA Confirms CRUSH3D For Nintendo 3DS
As was revealed via the GameStop listings and that we got rather excited about on Radio Redux last week – SEGA have now confirmed via their blogs that Crush3D is indeed coming to the Nintendo 3DS on September 6th for SOA region the and 9th for the SOE region.
From the press release below, it looks like CRUSH3D not only got something of a re-imagining (in the words of the trailer) with a new graphical style and something of a hybrid layout with brand new features but similar locations and backstory. Use of Streetpass and a bunch of other Nintendo 3DS specific items are also confirmed whilst the trailer makes use of the many critical acclaimations the original garnered.
An interesting thing to note is the design of Danny himself is a more "human", less "insomniac border-line crazy" Danny. He's also lost his wacky headgear. In the original CRUSH for the PSP the helmet Danny wears is what puts him under hypnosis, then he (litterally) attempts to regain his marbles – and hence his sanity. This Danny just doesn't look like he's on the edge of an breakdown to us here, so is this meant to be a more aesthetically pleasing redesign or important to the story? We'll have to wait and see I guess.
SEGA® of America, Inc. today reveal details on CRUSH™3D. Redesigned for Nintendo 3DS™, CRUSH3D is the unique platform game that gives you the ability to change perspective from 2D to 3D as you try to solve brain-teasing puzzles. Built on the foundation of the award winning CRUSH™ , CRUSH3D features a host of exciting new features specifically designed for the Nintendo 3DS system, including new locations, characters and an intuitive hint system. CRUSH3D will be available on September 6th in North America and September 9th in Europe and Australia.

Navigate across the surreal platforms of Danny's mind by 'crushing' your way from a 2-dimensional to a 3-dimensional world and back again whenever you need to. Discover how 'crushing' takes you to impossible heights, over insurmountable obstacles, and even disposes of dangerous enemies. With full 3D graphics that make complete use of the Nintendo 3DS capabilities, CRUSH3D also sports the possibility to leave gifts for friends to collect in-game, using the innovative StreetPass™ communication system.

"CRUSH3D gives all gamers a chance to experience this critically acclaimed concept in full 3D," said Gary Knight, Senior Vice President of Marketing of SEGA West. "With features specifically designed for this exciting new platform, CRUSH3D is right at home on the Nintendo 3DS."