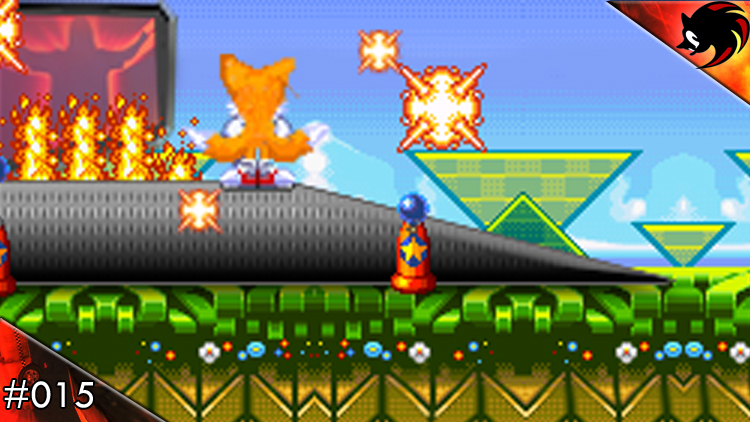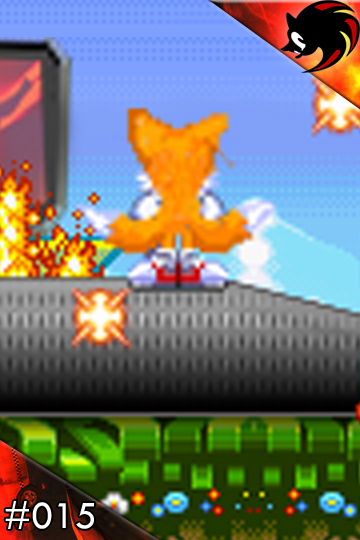 COMIC NOTES
"Special D-FX" was completed 25/01/05.
It's the first comic of 2005 and comes after a very long gap. AAUK's computer had died and he had to find a new copy of Photoshop.
It's also the first comic since SW took ownership of sonicwrecks.com.
We're back with Shadow, Knux and Tails!
The comic's name is Special D-FX (or 'special defects'), a play on special effects/SFX.
Pyrotechnics supplied from Super Mario Land and Legend of Zelda LTTP.
The Titantron or rather 'Tailstron' images are nicked from Chris Jericho's actual entrance video.
The look at Tails' back is an all new sprite I created for this comic.
This comic for some reason had a lot of alternative titles:

Why2Tails
Pyromaniacal
Tailsaholics Anonymous
Pretentious? Hedgehog?
and finally W.W.T.F

Other newness includes the Knuckles sprites in frames 8 and 9 which are altered facially.
People seem to like psycho Shadow… don't tell him I said that okay?