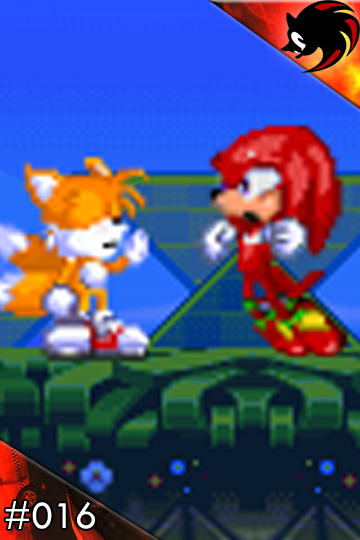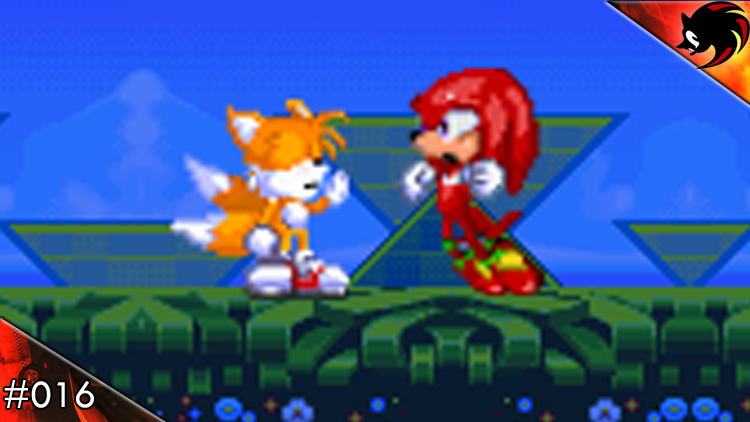 COMIC NOTES
Comic #016 'The People's Fox' was completed 18/02/05.
Tails is still suffering from multiwrestlerscholoris.
Starting from the top then:

"Ooooh yeah!" – Macho Man Randy Savage
"I am the Game…"- Triple H
"I am the best there is…" – Bret 'Hitman' Hart
"Oh you didn't know…" – The Road Dogg / BG James
Frames 9 and 10 – Hulk Hogan
"Woooooo!" – 'Nature Boy' Ric Flair
"..twists it sideways and…" + "If ya smell…" – The Rock
Tails 3:16 = Austin 3:16 (Stone Cold Steve Austin)
"To be the man…" – 'Nature Boy' Ric Flair, again.

The sky changes colour over time to represent the change to night.
The steel chair is an edited screenshot.
No new Knux sprites this time. However Tails has two.
Notice a little people's eyebrow action going on in frame 15.