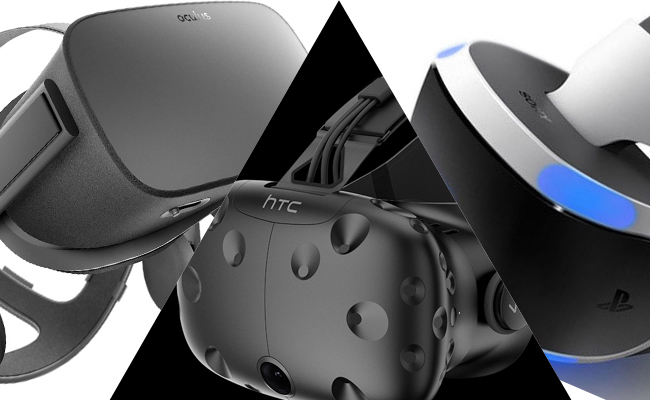 VR vs. (Winning) Hearts & (Using) Minds
Hello everybody and welcome to another VR vs. Your weekly stream of consciousness from yours truly, in which I go into a topic relating to virtual reality (VR), augmented reality (AR) or somewhere/anywhere around the industry. Last week I talked about how Gamescom was somewhat lacking on the VR news front at a time where it really should be going full tilt in terms of trying to grab the attention and more importantly the imagination of the public at large. Of course that isn't the only event of note that between August and the October launch date of the PlayStation VR.


To that end this weekend just gone I was at the Insomnia 58 event in Birmingham, not for VRFocus exactly as I was going in my own time and for my own reasons. But it was local. I wanted to see what the event was like, and I also had an additional goal – to see how people were reacting to VR technologies. What games and experiences were being shown, what hardware was busy and so on and so forth.
Here's the good news: People were buzzing about VR, absolutely buzzing. Everyone who was queuing up was entranced by what they were watching. Whenever anyone strapped on a VR headset for roomscale VR on the HTC Vive people immediately stopped their walking past because they wanted to see how it worked. With the exception of some of the longer session Vives at the back people were always queuing to try it out.
NVIDIA VR Funhouse was on most of the PC hardware booth Vives, which was in hindsight not surprising since it's directly tied to the components of the PC's whose power they were both demonstrating and trying to sell. But there was a bit of everything in it and some comedic flailing which popped the crowd.
Tilt Brush was, to me, the surprise hit. Not only was it being demonstrated to a queue of all ages in an area run by ImmersiveMinds – who were doing an excellent job in promoting technology including VR's use as an educational tool (and whom you can find out about here) – but it was in effect Saturday's main event over on the main stage where a large crowds of people gathered to see a number of notable YouTubers play Pictionary with the device. And I'll tell you, the tweets that were going up on the main screen in the run up to the event weren't about looking forward to seeing so-and-so from the whatsits channel. It was about seeing VR in action. About people interested in the technology. About people saying how fun the idea was and how amazing it all seemed. I felt like getting up on my chair and yelling back towards the main convention area "HEY VR! You're actually winning the hearts and minds over here!"
I didn't of course, mainly due to my chair apparently being made out of four q-tips and an 1980's Tupperware container.
Here's the bad news: If you wanted to try the PlayStation VR – you know… the next one, the last one of the first wave and in many ways the most important VR system, the chances are you were a bit annoyed. Whilst Sony were there they were booked up in sessions. Fair enough, the only problem being if people didn't turn up for their slot no one was allowed to take their place. The result being that every time I walked through that Sony area a rather obvious chunk of the PlayStation VR units were not being used and eager punters were being turned away.
"Hi! Can I… try…?"
"Sorry, the session is booked for someone else."
"Sorry, it's booked."
"No, sorry."
"No."
They said, with increasing gruffness as they fended off yet another question. I had my sympathies for the Sony staff, as you could hear the frustration in their voices. They were the voices of people who had clearly been saying this all-day for two days and couldn't do anything about the situation. Unfortunately that frustration wasn't always understood and I heard around the venue and exiting the area a number of people less than happy about 'wanting to try the virtual PlayStation headset'. There were kids in tears and upset parents, adults less than happy with how they were spoken to and downright angry with the inability to play.
You know what I never heard once? "Sorry, these are booked sessions – but if you wanted to try PlayStation VR there's a game called Battlezone over there which you can queue up and try. It's one of the ones we're showing here and it's really good."
You see Rebellion were also in attendance with their VR reinterpretation of the classic tank game. Something I'll no doubt be talking about this Friday for VR Moments. It was a busy booth to be sure, but it was a way for people to get a hold of the PlayStation VR and try it. You know, that thing we all agree VR needs people to do? It was a good example of whoever was in charge just not thinking. I mean it's not as though the official booth was in competition with the Rebellion one after all. Both booths were working towards the same goal: SELL PLAYSTATION VR. Not only that I've not heard one bad thing from anyone about how Battlezone feels to play – a perfect combination. Come on SIE. Maximise your reach, utilise options open to you and make sure you get that headset on as many craniums as possible.
In case you were wondering in the end I told some of those people I overheard about the Battlezone booth.
"Thanks." Said one smiling twenty-something, "I wish they'd told me that!"
Indeed…
This article was originally written by the author for VRFocus.