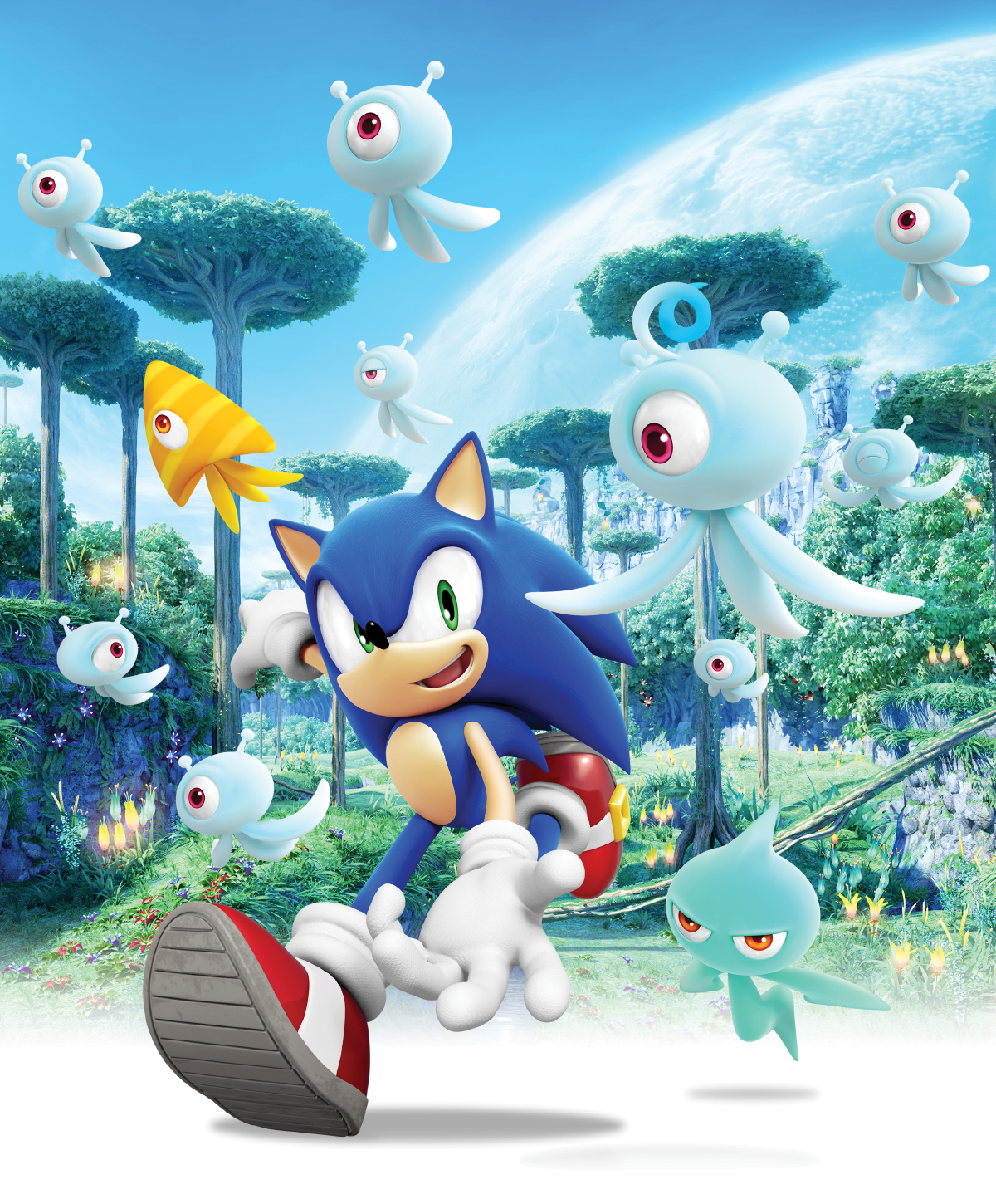 Sonic Game Impressions from TGS 2010
The Wii version of Sonic Colors featured two playable worlds on the press days. The camera behaved and the switches from third-person 3D to 2D were nice and fluid. However, the game still suffers from a touch of what we've been suffering with since the old Sonic Adventure days. Namely, if you don't allow the game to "play itself" (if you mess about or attempt to explore rather than go with the flow) during the 3D sections you're very likely to fall out of the level.
Sonic Colors on the DS had a bit more on offer with three zones (each with two acts and a boss). The level design here is often unforgiving, but once you know the layout there's a lot of fun to be had with the Wisp powers – especially the Yellow Drill. The bosses rely on homing attacks but are well designed and keep you on your toes.
Sonic Free Riders was playable in Microsoft's Xbox 360 as part of a demo loop. As such, it was hard to determine which demo you would be able to play and I didn't fancy my chances. Though the people I saw playing it were having fun, the controls didn't seem perfectly responsive and the characters on-screen didn't mimic the player's arm, head nor body movements which would have added a lot more to the interaction. The result is that the characters seem more detached from the player than they should be in a game like this which begs the question whether this is a title that would've been better suited to the joypad.
Sonic 4 on the iPhone was certainly a lot better than I was expecting. While I have a problem with virtual d-pads in general, it seemed responsive enough and not too difficult to switch to a spindash when necessary. The level design of the only playable level felt very similar to the first Zones of the original Mega Drive / Genesis titles too, which can only be a good thing.
This post was originally written by the author for TSSZ News.