"Episodic Contentment" (TDL #194)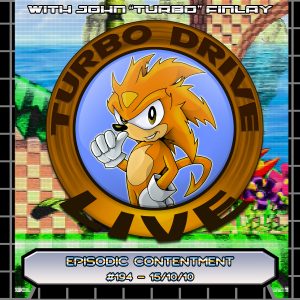 Despite people asking, he doesn't have any Sonic 4 music. His sister has been whisked away for a Gaelic singing competition and Sheamus the cat demands to be fed. Turbo's world continues to be an unusual one.
A first look at Sonic 4 Episode 1 leaves Turbo with much to think on, but at least there's an opportunity in the run-up to discuss Blaze the Cat. Just in case you forgot he REALLY likes Blaze the Cat.
Podcast: Play in new window | Download