"All Present And Correct" (TDL #204)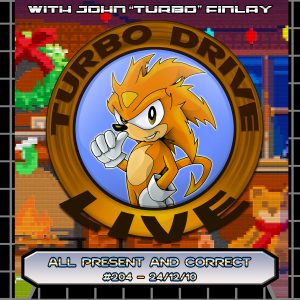 It's Christmas Eve, but all Turbo wants for Christmas is for his mic volume to return to normal, but hopefully a new influx of technology will make things better in 2011.
There's plenty to discuss as the big day awaits. Including getting old games to work on modern hardware to official Japanese soundtracks to Bayonetta and Fist of the North Star.
Podcast: Play in new window | Download