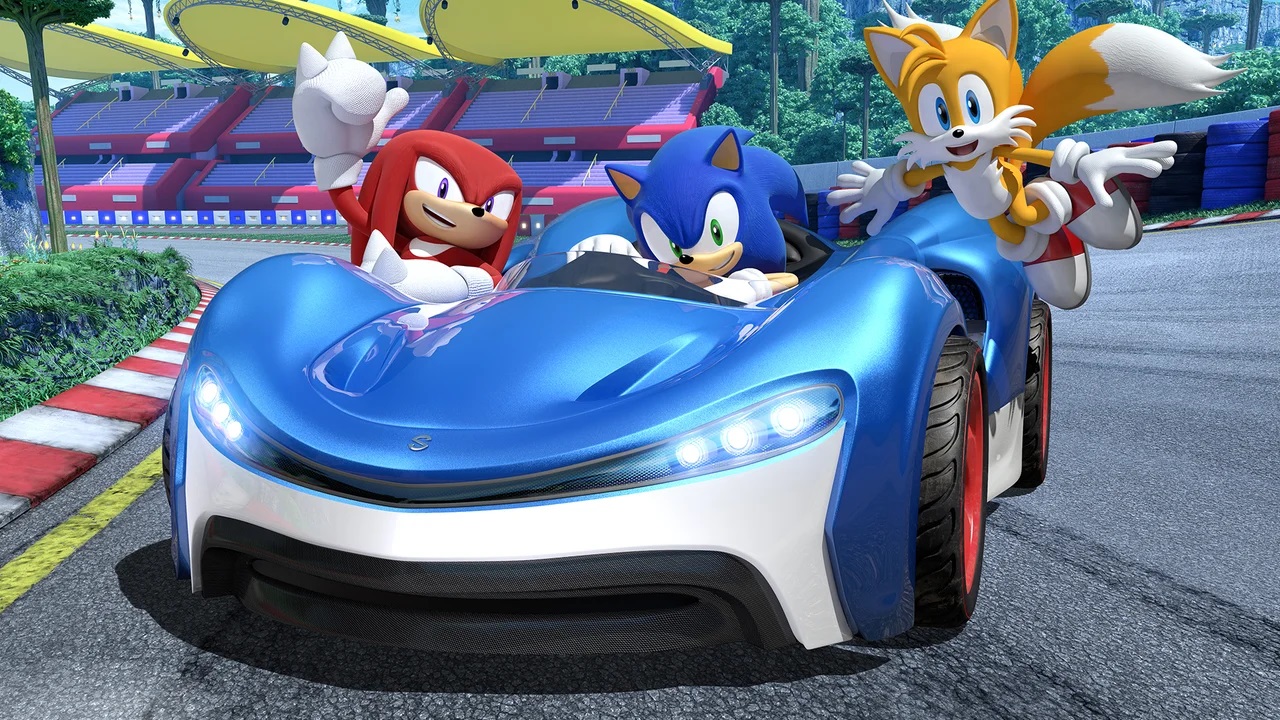 You Can Play Solo Races In Team Sonic Racing, Can Choose Whoever Characters You Want For Your Team
A Famitsu piece on Team Sonic Racing was translated by SonicJPnews. There are new details, and it turns out that you have more freedom in the game than previously thought:
Team Racing System

This game's characteristic is the team race system in which the players race for the best rank in a team. Whenever you play the game by yourself, with your friends, or compete with worldwide users through network, you will be in a team of three to reach the best team position.

Cooperation with your teammates is the key to the victory. Share the joy of victory with them!

*Conventional singles races are also available.

Characters

Many characters from Sonic series will be playable. This time we introduce the characters from Team Sonic, Team Dark and Team Rose. The three characters for a team can be chosen freely, so players can combine any types together.

[Team Sonic]

Speed Type: Sonic

Power Type: Knuckles

Technique Type: Tails

[Team Dark]

Speed Type: Shadow

Power Type: Omega

Technique Type: Rouge

[Team Rose]

Speed Type: Amy

Power Type: Big

Technique Type: Chao
This post was written by the author for TSSZ News.