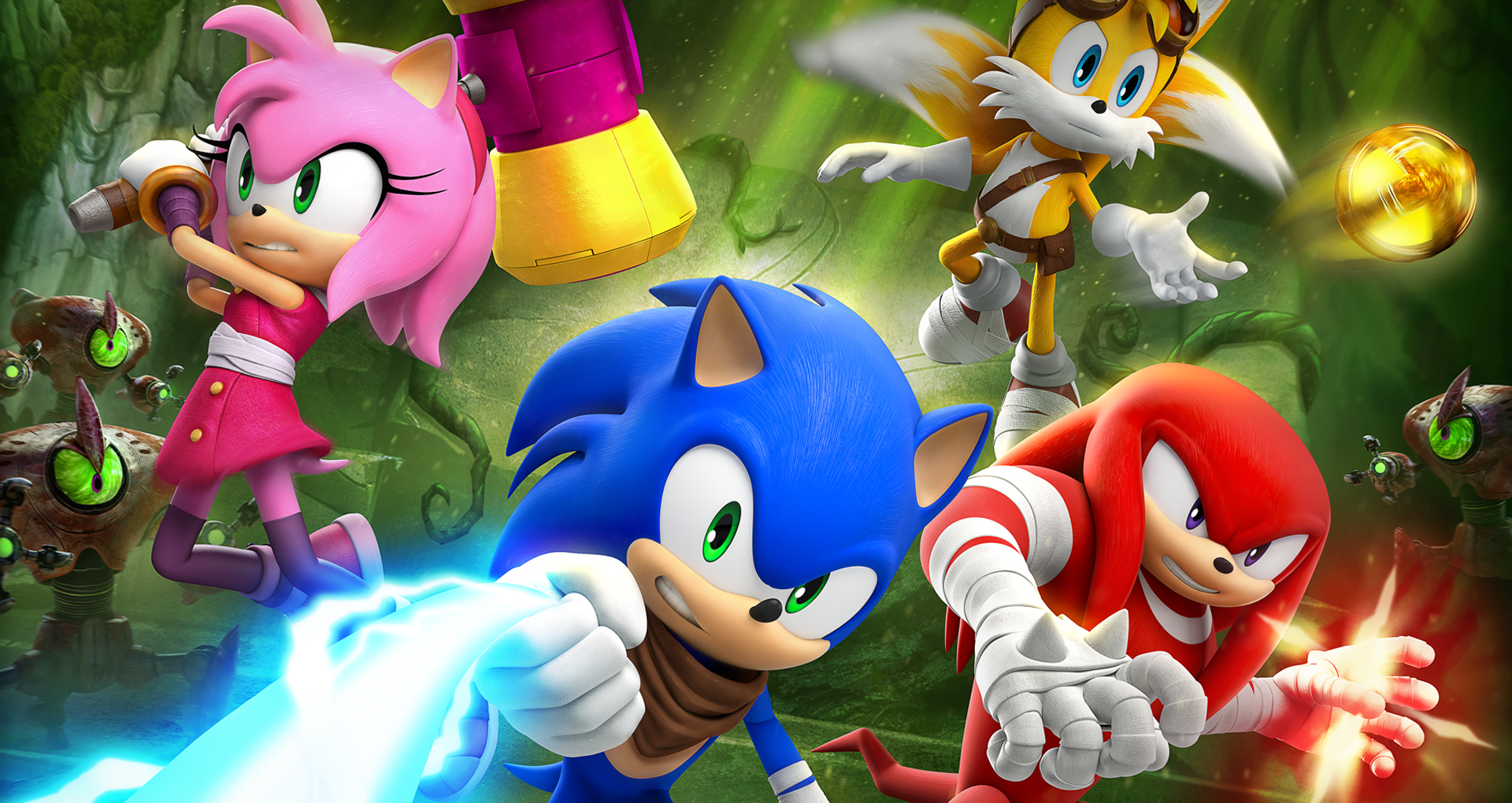 Vehicles & Other Weapons Confirmed For Sonic Boom Wii U
In the weeks after the Sonic Boom event there was one thing that wasn't seen. Screenshots. Today that has changed.
The official Japanese website for Sonic Boom has posted a batch of new screenshots for Sonic Boom: Rise of Lyric on Wii U that reveal that the Enerbeam won't be the only weapon in the game. The website confirms the following:
A switch you can stomp on to create a large and powerful explosion that damages enemies
A gun that fires blue cyclones with strong wind
A hand gun that, as the name implies, shoots out a mechanical hand that also damages foes but from a smaller range
A water balloon that can be thrown at foes to short-circuit them
A trumpet that, when blown into, creates jets of energy that hurts enemies
A sword "

created based on the feathers of birds of legend

" which throws and scatters out feathers of energy that, while weak in damage, has long-range
Also confirmed are two vehicles you'll be using off and on in the game. A boat and a submarine. The former houses all four characters and the latter can hold two. Both vehicles have their own weapon, the latter having a cannon, which can be used to clear enemies out of your way along with bedrock. The submarine, according to the website, was originally created by an ancient tribe and later remodeled with the cannon and five times the specs it originally had. This includes "high-speed navigation".
Six new stages each had their own screenshot too. You can see the images provided, of which include the weapons and vehicles, in the gallery below.
This post was originally written by the author for TSSZ News.