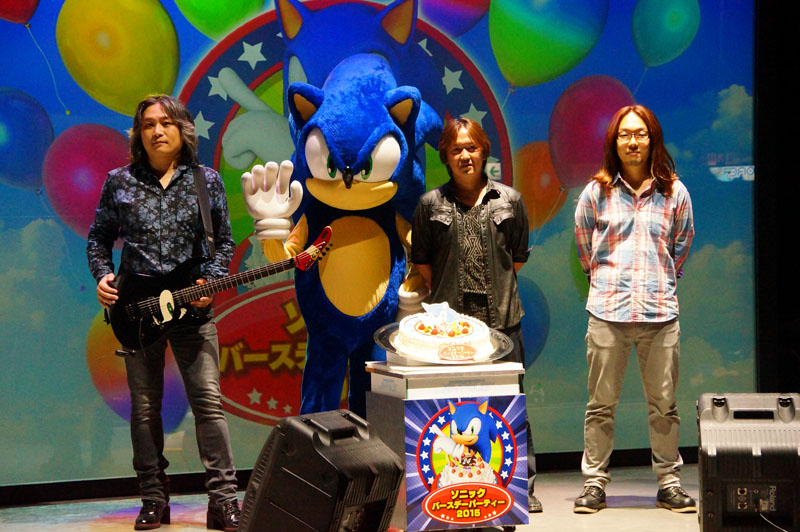 Tokyo Joypolis Sonic 24th Birthday Bash In Pictures
Last night, SEGA celebrated Sonic's 24th birthday with a birthday party at Tokyo Joypolis. The highlights were as follows:
Sonic Runners announcements include a worldwide release date, a soundtrack, and a Sonic birthday event.
Sonic Boom: Fire & Ice will come to Japan as Sonic Toon: Fire & Ice this winter.
Jun Senoue and sound director Satoshi Otani performed music from Sonic Runners live.
Sonic was there to receive his birthday cake.
After the show was an autograph session.
A comment board filled with "happy birthday" messages to Sonic was crafted.
Food and drinks were offered. Among them was cappuccino with Sonic's face on it.
You can see a photo gallery below. Happy birthday, Sonic!
This post was originally written by the author for TSSZ News.