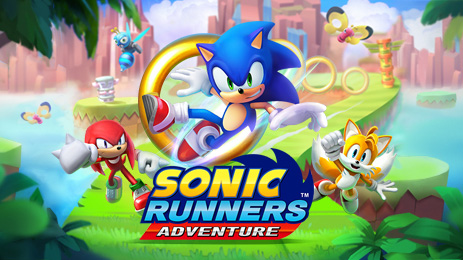 Sonic Runners Adventure Releases On Android In Some Areas
Well, then.
In what is perhaps the quietest release of a Sonic game in a long time, Sonic Runners Adventure is out on Android. Sort of. And only in certain areas, apparently. But the small list of areas is all that is needed for an absolute flood of screenshots, which suggest that, indeed, the game seems to be a revamped Sonic Runners (with Green Hill again). The info we have comes from tweets and a post below that has been translated to English:
The release of #SonicRunnersAdventure!

Sonic Runners Adventure last night appeared in the Gameloft Store in some countries, and today it has become available for purchase in Russia. So far, only the Premium version has come out without in-game purchases. The free-to-play version will be released in Google Play a little later. Also, soon there will be an option for mobile phones that support Java ME.

The game can be bought by going to this address – Gameloft Store.

For the news, thanks to our partners GameloftClub
This post was originally written by the author for TSSZ News.