Sonic 25th Party: Sonic LEGO Dimensions Trailer
The news came in big time in the latter half of the Sonic 25th party, which recently finished. Here's our first look at Sonic in LEGO Dimensions.
This post was originally written by the author for TSSZ News.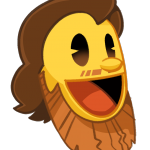 A chao that wears a news reporter hat, Donnie has been a part of LMC since 2012, LMC's main news writer Donnie is also a part of the Uncutting Crew commentary series.