Sonic 25th Party: Sonic 2017 Teaser Trailer, Coming To NX, PC, Xbox One & PS4
Here you go.
Just watch it.
My jaw is on the floor.
This post was originally written by the author for TSSZ News.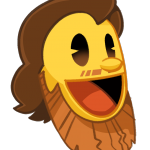 A chao that wears a news reporter hat, Donnie has been a part of LMC since 2012, LMC's main news writer Donnie is also a part of the Uncutting Crew commentary series.