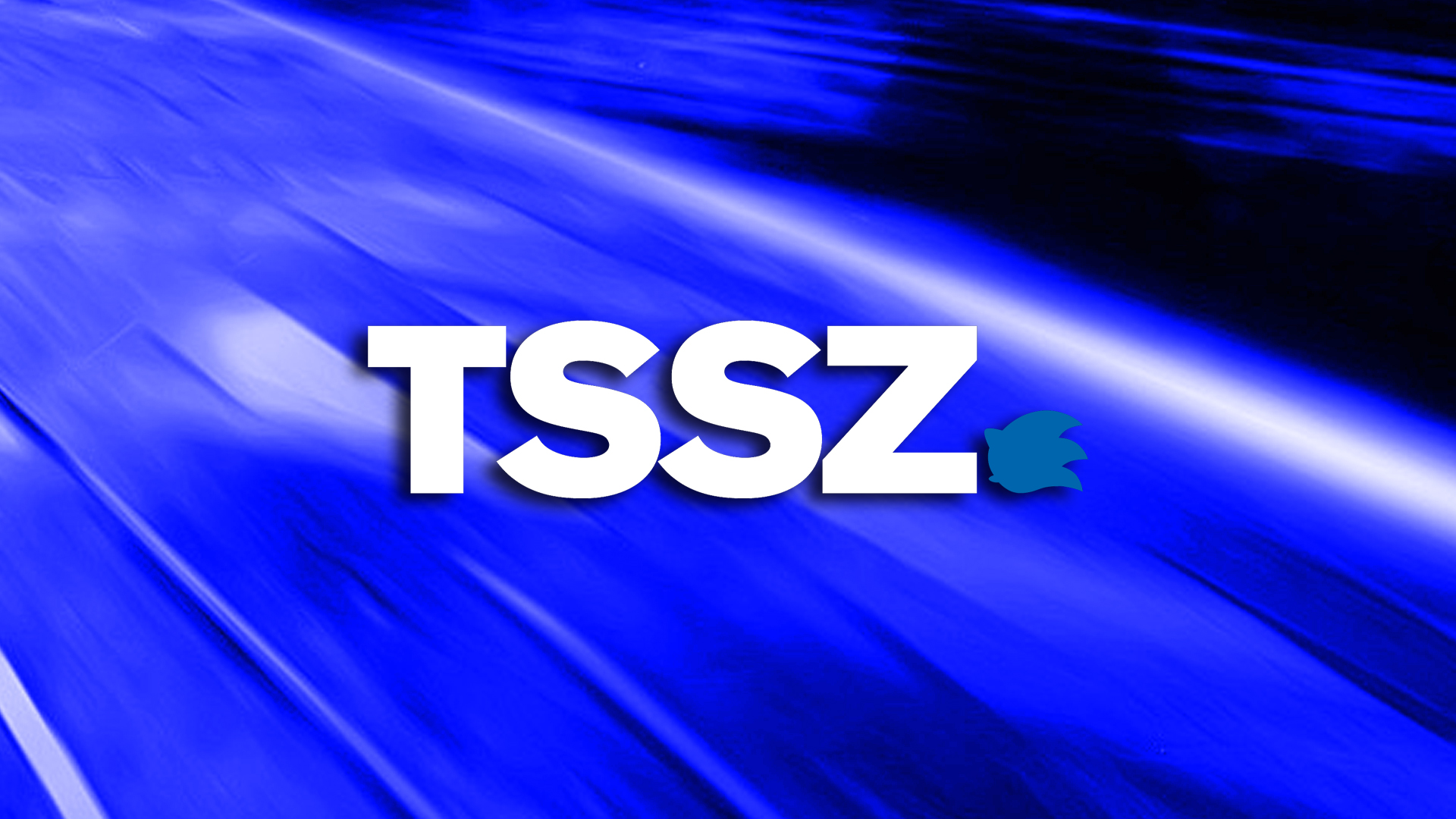 TSSZ Statement From Donnie: What You Need To Know
"Now this is not the end. It is not even the beginning of the end. But it is, perhaps, the end of the beginning." ~ Winston Churchill, 1942
Granted, this quote serves a higher purpose considering the era at which it was stated. But I think it very much applies to what transformation TSSZ has gone through in the past week. And I'm here to, hopefully, clear the air and explain to you guys what you can expect from me. Especially considering I feel that there's some tension in the air from my decision to join the team and what my plans may be. But I think an introduction is in order, first. I'd like to warn you, however, that this post may be a lengthy one.
I'm sure a lot of you readers on TSSZ do not know me. You might have seen my occasional comments in previous TSSZ articles but nothing more and that is perfectly fine. People know me in the Sonic community as SSF1991, or Donnie. Either is fine, that's entirely up to you. I could list everything I've done but I think it's more appropriate to just list my most recent contributions from the past year.
Sonic Paradox news reporter and ambassador. Yes that Sonic Paradox. This is my main work. Basically I go around the community and get the site's name out there while also reporting on any Sonic community happenings such as charity streams (more on that in a moment) or events and to announce any new Paradox announcements or released projects. This also means that I see what happens behind the scenes on the site and see Paradox projects before release. Listening to Seaside Denied a million times before release has its setbacks (it is embedded in my brain now) but I digress.
BrainScratchComms and HellFireComms guest commentator. My most recent work with them is during the HFC Sonic-A-Thon where I streamed games such as Sonic Spinball, Dr. Robotnik's Mean Bean Machine, Sonic Pinball Party, and Sonic the Hedgehog 2. I also co-commentated on games such as Sonic & The Secret Rings, Sonic Advance, and Sonic Rush Adventure. Feel free to check out the edited videos of the run if you wish. That is entirely up to you.
Co-host of The SEGA Lounge on RadioSEGA. Basically KC and I interview various names in the Sonic and Sega community along with SEGA staff and other notable figures. Remember when we interviewed Bentley Jones? Once again, feel free to check it out.
Summer of Sonic 2013 commentator. Yes, I did official commentary for the convention last year. Currently no footage of my commentary is up yet. I do have the files, however, and the intent is to get audio of the commentary onto RadioSEGA whenever the time comes. Here's the official Summer of Sonic article that announced it in the meantime.
The Sonic Show guest. This doesn't happen often but once in a blue moon I am involved in whatever antics may ensue. Some may be more embarrassing than others. For me, anyway. It is all in good fun, though.
I could go on but these are the things I've done in the past year. Now that you know who I am and what I do I think it is time to elaborate on my history with Sonic and how I ended up in the community in the first place.
I've been playing Sonic games as long as I can remember. I remember playing Sonic Spinball and Sonic the Hedgehog 2 on my Sega Genesis back in 1996 and loving them. I remember seeing the Sonic Cheerios contest commercial and seeing Emerald Hill in the advertisement was quite charming to me. It wasn't until 2003 that I got any new Sonic games. Well, if you consider Sonic Mega Collection a new game or not. It certainly was to my eleven year old self, my introduction to the original Sonic game, Sonic 3, Sonic 3D Blast, and Dr. Robotnik's Mean Bean Machine. Once again I lost track of the Sonic franchise (it seems Mario was a bigger influence back then) for another period of time. I had Sonic Advance 3 at this time but I was very confused on how to play it as I was not used to the hub worlds at the time and thought those were the levels. I picked it up one time, put it down, and that was that. Didn't even play a single level. It wasn't until I got Sonic Gems Collection around 2007 that my interest perked again. It was here that I was introduced to the Sonic games from 1993 to 1996 such as Sonic the Fighters and the Game Gear games. That and Sonic CD. However I never knew of the modern Sonic games. I didn't even know they existed. Secret Rings came and went without me catching a thing of it. It would take another company entirely to change that.
In came Super Smash Bros. Brawl. Having been a Melee veteran, 2007-2008 was the period of Brawl for me. I was looking on the Dojo all the time. It was here that I saw the news that Sonic was going to be a playable character. He looked so different to me. I was not used to this. But this was the Sonic I still grew up with. And I was excited to play as him in the next Smash game. When I finally got the game on release day I played Subspace for twelve hours straight. Not only to unlock everything but so I could play as that blue hedgehog once more. I was disappointed to see as I got to Tabuu that he was nowhere to be seen. Then he showed up and I knew, by this time, that since he joined my party that he would be unlocked. Sonic is still my main character to this day and that's exactly who my main will be in the coming Smash games for 3DS and Wii U.
But Brawl did more than allow me to play as Sonic. I had been introduced to modern Sonic. I knew now that Sonic games were still ongoing and I wanted to play more. Thus I began to follow Sonic Unleashed on GameFAQs. I also came across the Sonic Shorts, not realizing the fate that was meant to be just two years later. I came across sites like TSSZ, Sonic Stadium, Sonic Retro, and Sonic Wrecks and began keeping tabs on developments there. I got Unleashed, played and loved it, then got Black Knight on release day. I followed Episode I of Sonic 4 from the moment it was teased with that comical "Pikachu in a sombrero" image to the moment it was released. I got Sonic Colors in Christmas 2010 along with many other Sonic games. I was all caught up. But I hadn't forgotten those Sonic Shorts. Occasionally I'd stumble across the Sonic Paradox website and move on without a thought. It was different on October 15th, 2010. I saw they had a forum and decided to join it because, well, why not? And the rest is history. Well, sort of.
Now I get to the part where I am sure a lot of you reading this are more interested in. The news reporting. Coincidentally TSSZ is not the first time I took over a news reporting role when someone got too busy with a new job to do it themselves. I did the same for Sonic Paradox on October 30th, 2010, when RGX could not continue news reporting due to his new job. He looked for someone to hire. I figured I'd try my hand at it because I love informing people of news. I got the job within just two weeks of me joining. Why? I guess I was in the right place at the right time. You see, the site was having a string of new members join that the group didn't feel were mature or capable to handle such a responsible role. I guess, to them, I was a welcome breath of fresh air. But never mind that.
I have been news reporting for Sonic and Sega news for, as of the time of this article's writing, nearly four years. Here's some of my previous work so you guys get a feel of my reporting style:
I've also done live coverage streams. My most recent was back in February when Sonic Boom was shown to the world for the first time, redesigns and all. What a long day that was. I learned a valuable lesson on news tips though. I also cover E3 extensively along with Summer of Sonic and Sonic Boom. The latter of which I will be doing a coverage stream on! More info on that to come.
I hope this shows how dedicated I am to the cause of informing you guys what Sonic news you need to know and only what you need to know. Although my articles on Sonic Paradox were more community related, I never had a venue to provide more official news from Sega and other gaming companies. Which brings me to this question: why did I take the job on TSSZ? Well what was previously mentioned was part of the reason. It's not all, though.
I've always told this to people I keep in contact with: if I'm needed for something, I'll be there. I did it for RGX back in 2010 when he couldn't continue with news reporting for Paradox. I did it for various streamers of the Sonic-a-thon when planned co-commentators were having setbacks and had to decline. And I wanted to do it here, too. The final reason? I want to help make TSSZ better. The site, unfortunately, doesn't have quite the best history and I'm very well aware of it. I'm not going to defend anyone nor take sides. It is none of my business and what's done is done. However I want to be friends. I know a lot of figures in the Sonic community and I try my best to be on my best behavior but I know TSSZ hasn't struck a good chord with some sites and I understand. I'm sure it won't matter who is the main news reporter on TSSZ anymore because just the name of TSSZ might rub people the wrong way. Again, I understand. Believe however you want. I just want you to know I'm listening and I'm all for hearing your imput.
So what does this mean for TSSZ? Let me first begin by stating that, although you'll be hearing from Tristan a lot less now, he's still head of TSSZ. Is he gone? Yes and no. The vast majority of his work will be behind the scenes now. He will still be decision-making. For example if he's available he'll still have a poll go up every now and then at the usual scheduled time frame. If he can't I'll be doing it. I'm sure he also has the last word on things. He will still be managing administrative and maintenance duties on the website. In other words he'll keep the site up to date, make sure it's up to date, and add or remove features whenever it feels like it should be done. He still has access to the site's Twitter although, as I previously stated, you will very likely be hearing much less of him on there. Because of this I will have Twitter access and will update you guys on breaking news and any coming articles that may be of importance.
As for the rest of the staff, I have no involvement in anything they do with their articles. Vertical Slice and Fan Fridays will continue untouched but that has nothing to do with what I, myself, will be doing. I say that because I want to establish before I take over news reporting duties tomorrow that what they say in their articles is entirely out of my league and I am not responsible for anything stated in those articles. Andrea, Michael, Ryan, and the rest of the crew do not go to me for approval for their entries. They go to Tristan, which again reinforces that although Tristan is no longer going to be posting articles or saying as much on Twitter, he will still be making sure the site is working, things are running smoothly, and that nothing has gone up in flames. In other words he'll be directing rather than producing.
I should clarify that this does not mean I can't do anything at all. The only thing I've been told: to maintain the site's quick and daily news. How I do it doesn't seem to be a problem as long as you guys are informed of what you need to know. I should warn you all, however, that I am more picky than Tristan when it comes to what I find newsworthy. Therefore, here is what you can expect my reporting style to be on TSSZ. I cannot stress this enough that if you disagree with any of this, tell me in a comment to this article. send a tweet to my own Twitter or DM me there if you follow me, wherever you can contact me. Facebook, YouTube, whatever. Just let me know. In fact, anyone reading this that is outside of TSSZ, feel free to do the same. I care about you guys. You're the ones who read my work, view my content, and are the reason I haven't left. There's no point posting articles if no one likes them. I want to make sure everyone has a say. I have no problem being fair and honest but I do have a problem bringing harm or negativity to any of the fan sites that I may or may not be associated with. I take my work as news reporter very seriously. Anyway, let's get started.

No community drama articles. I'm sorry, but I just do not feel these articles are necessary or newsworthy. If something bad happens on sites like for example Retro or Stadium that is none of my concern nor is it appropriate. I'm reporting Sonic and SEGA news. I also want the Sonic community to shine, not burn, no matter what the personal differences or opinions on things. Every fan site is a contributor in my eyes. They keep the interest in Sonic going. Believe it not, the community does have a very good side. And there really are some amazing personalities in the community, including Sonic Retro. I don't want to slander any fan sites. I want them to shine.

No bias at all. To clarify, I will not be giving my opinion on any Sonic an SEGA news articles. I will be giving the lowdown by saying what info is needed to be said, include any media like screenshots of video, thanking a person who sent a news tip if that happened, and that's all. You get what you need to read, not what I need to read.
Open-minded. What does this mean? Well it sort of adds to the lack of bias that I wish to have in the articles. You won't be getting pessimism. You won't be getting optimism either. Instead of saying "this isn't looking good" or "hopes are climbing" you will be getting "more information will no doubt be coming soon so stay tuned" because 99% of the time this is really the case. Believe what you want and leave whatever comments you feel you need to make about the news at hand but, as a news reporter, my articles aren't to believe. They're to inform.
No leaks. If there's a leak, like for example Sonic Boom: Shattered Crystal is leaked a week early, I will put up an article saying it's happened but nothing more. It will serve more as a warning that spoilers may be abound and to keep an eye out. I will not be linking to where you can see the leaks. I will not include the leaked info itself. All that will be said is "this person got it from [insert retail store here] and have shared their findings online. Their findings include very confidential info, including spoilers, so please keep your eyes peeled if you do not wish to see this information" and nothing more. If there's one thing I understand it is legal rules and the wishes and requests of SEGA. I have boundaries, basically.
No articles with confidential and vague info from "a source". I'm fine with news tips. Feel free to let us know of whatever catches your eye. But it's difficult to make an article on something if I can't source it properly. "A source who wishes to remain anonymous" comes off awkward to me. I have nothing to link to, nothing to prove. Just "some person sent me this". How do I know it's not just a twelve-year-old looking to gain attention? I learned the hard way back in February that having a source is critical. I might make a tweet saying that someone sent us a news tip with unannounced details related to the next Sonic game and ask you guys on if I should trust it but, unless I have something more valid to source in an article other than "someone told me", an article is a no go.
All info will be double checked on validity before publishing. I will be honest when I say that false leads and headlines have become quite a nasty plague this year. No matter where I've gone, I find out news and it turns out to be fake. So that will change. Not only will I be relying on a link to go to as a source but I will be checking that link and seeing if things look valid or not. I don't want to go to a link and see it's from a fake account, a site that's known for being satirical, or whatever. If the articles continue to provide links, I'll continue to inspect their sources.
As you can probably see, I'm more picky than Tristan with what I feel qualifies as trustworthy and/or worth publishing in an article. But that's not all I had in mind.
Last but not least, I have a question for you all. Do you all want me to keep reporting on Ken Penders or the Gearbox/SEGA lawsuit? Whether they are informative or not, if you guys don't want me to cover these (and I honestly can't blame you if you don't) let me know and that subject will be ignored. Being informative helps but listening to reader imput, especially when it is polite and constructive, matters to me just as much. Likewise, do you guys want me to promote anything important that Sonic Paradox , Sonic Stadium, Retro, et cetera do? Considering my work on various Sonic fan sites, it might come off biased and I don't want you guys to put up with that if you don't want it.
Now, I've already contemplated on some ideas on what to do with TSSZ news coverage and I'd like your input on this as well. Would you just like it if I do those coverage streams and promote them here if they're live? Would you guys approve of live blogs from me? I may extend the E3 coverage for 2015, if that's any indicator to how far ahead I think, to include streams and live blogs. I also plan on streaming Sonic Boom: Rise of Lyric if I get the game on release day. Would it be fine if I promote that? I want you guys to be honest too. Don't pretend to be fine with things if you're not. I'm a nice guy but I'm not a wuss. I bolded all the important stuff in this article for a reason. Because that is the most urgent things.
I apologise in advance if anything I've said has come off rude or disrespectful but I really am wanting to cool heads, ease tension and curiosity, and show to the world that I take what I do seriously and listen. I care. I really do. And I want you all to voice whatever concerns or questions you may have to me. Leave a comment here if you want. I'll be reading every single one of them. Tweet or DM me (if you follow me) @SSF1991 if you don't think I'm on TSSZ's twitter at the time. Send me a question on Ask.fm if you want. There are many places you can leave me feedback and I assure you, I care about you all and I will listen. As I said, the same goes to anyone outside of TSSZ that may be reading this. If you're on Retro, Stadium, SSRG, anywhere. Contact me with your feedback. I want to help. If you feel TSSZ is just not for you or you still don't approve of the site, that is fine. I won't force you to. You have your reasons. But if you ever have second thoughts, I'll be around and waiting.
Apologies for the long article but I really did want to clear things up. Thank you for your time and I look forward to reading your feedback and producing content that I hope you all will enjoy. I will see you tomorrow when we get this show on the road!
This post was originally written by the author for TSSZ News.