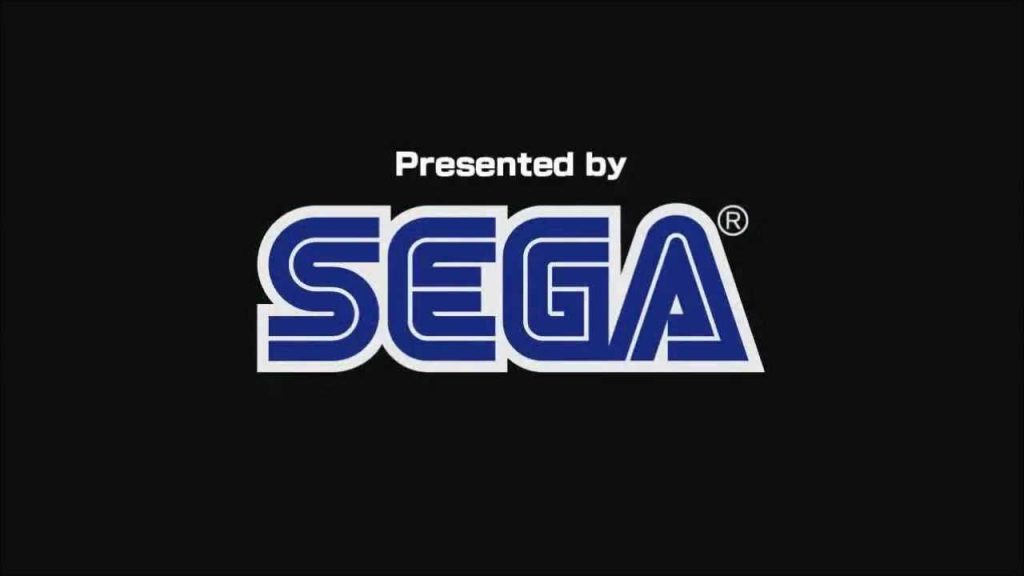 SEGA Plans To Revive Major IPs, SEGA Sammy Recoving From Restructure
SEGA Sammy's latest document, a long-term plan for the company called "Road to 2020", includes various goals that SEGA Sammy intends to pursue for their various divisions. This includes their entertainment/gaming division. Fortunately, the restructure of SEGA Sammy has worked financially. Profits have been increasing, according to the document, in the last couple of years.
The other big information is their gaming-related goals. SEGA's mission for their entertainment division is to "continue to make moving experiences" and their vision is to "be a game changer". The company's goals in this division is for sales to be at least ¥300 billion, an operating income of at least ¥30 billion, and an operating income margin of at least 10%. We also learned that, indeed, Sonic is not being created in Japan anymore. Iizuka's move to North America to work on Sonic wasn't just to make Sonic in North America. It seems to be part of a future organization structure for this SEGA Sammy division.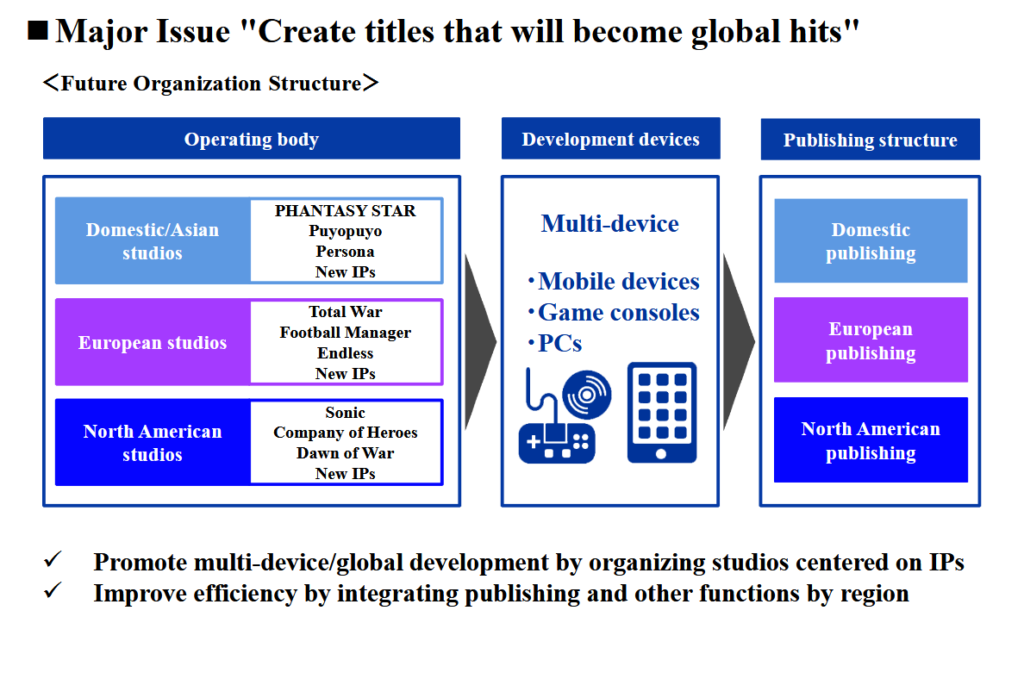 However, the biggest thing learned is their business strategies for gaming in the future, where we learned that SEGA plans to revive major IPs. In the packaged game field, in fact: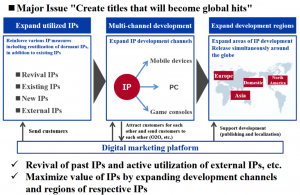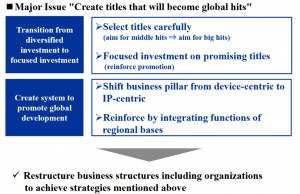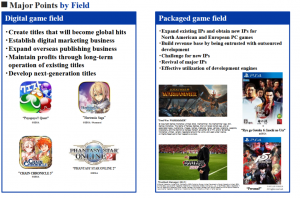 This post was originally written by the author for TSSZ News.