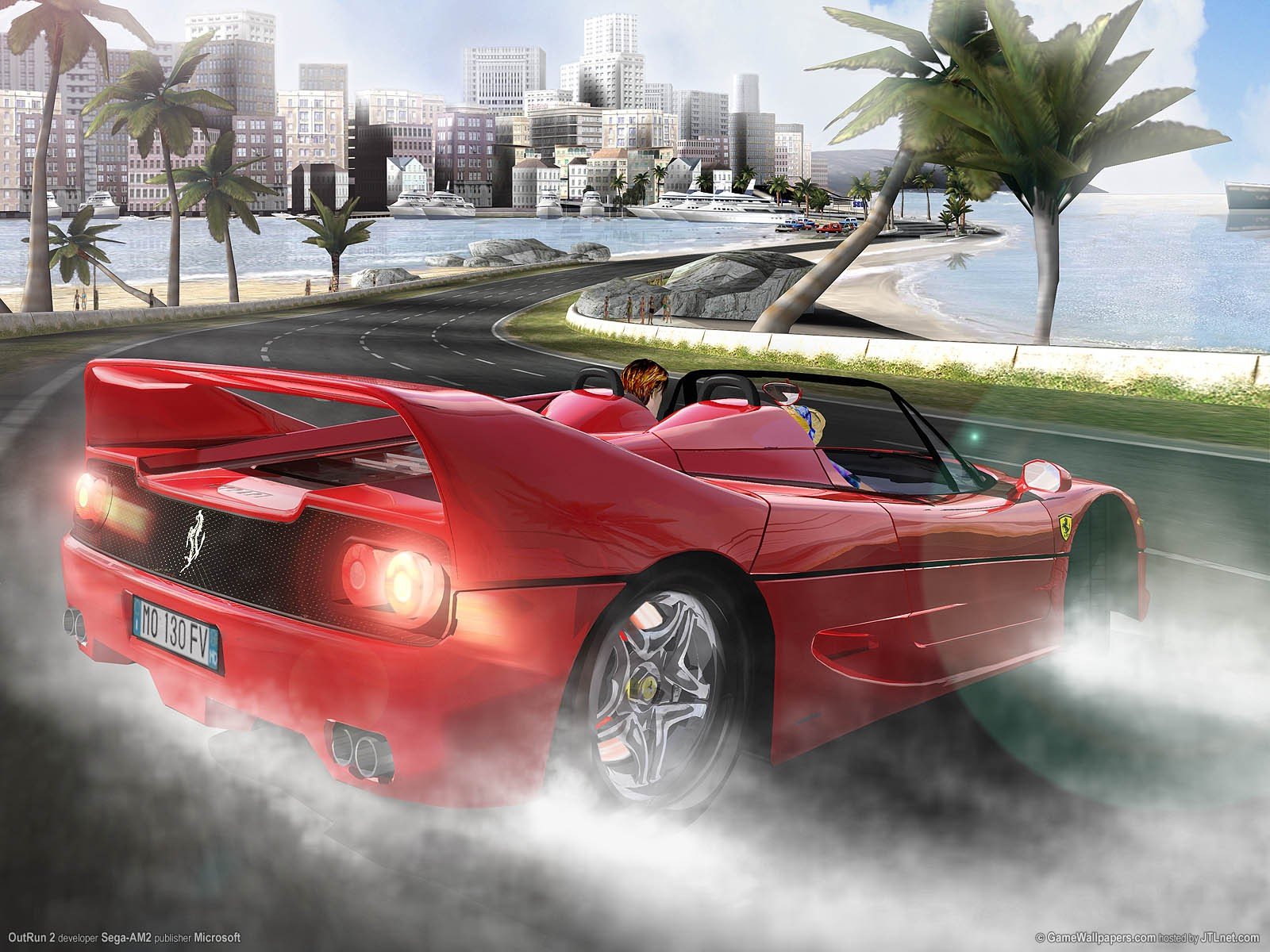 SEGA Games On The Cheap – "SEGA Classics Collection"
Hello everyone I am back with another SEGA game that I have found that is on the cheap, and that game is none other than "SEGA Classics Collection" for the PlayStation 2.
Released in 2005, SEGA Classics Collection featured ten classical SEGA games (of course) that had been updated, re-mastered and had been given a second chance at life (so to speak), in the game you had:
Alien Syndrome
Bonanza Bros.
Columns
Fantasy Zone
Golden Axe
Monaco GP
Outrun
Space Harrier
Tant R &
Virtua Racing
Here is the press release from SEGA about Classics Collection in August 2005:
LONDON, UK (August 17th, 2005) SEGA Europe Ltd, is proud to offer retro fans another dose of nostalgic gaming fun with the release of SEGA Classics Collection for the Sony PlayStation 2® computer entertainment system. A compendium of eight timeless games including: Golden Axe, Out Run, Virtua Racing, Columns, Monaco GP, Space Harrier, Fantasy Zone, Tant R & Bonanza Bros, SEGA Classics Collection is due for release across Europe on the 28th October 2005.

Previously only available on the SEGA Master System, SEGA Mega Drive or in the arcades, the titles, which changed the gaming world forever, will have enhanced sounds and graphics for a superior gameplay experience.

"It's great being able to play enhanced versions of these classic games" said Matt Woodley, Creative Director of SEGA Europe & America "Just goes to prove that good gameplay is timeless".

Whilst enabling gamers to re-live the early days of computer gaming SEGA Classics Collection will introduce a whole new audience to the retro classics. The games of yesteryear are proving to be just as appealing now as when first released and this collection has something to suit all ages and fans of all genres.

Games Included:

Golden Axe – Travel to the Dark Ages and wield magic spells as a warrior, maiden or dwarf.
OutRun – As you blaze across the checkpoint in your souped up racer, the road branches – which route will you take?
Virtua Racing – Grab the wheel and take a trip back into SEGA history in this remake of the arcade classic.
Columns – Arrange falling jewels in piles of three or more horizontally, vertically, or diagonally and remove them while making chains that earn you the big points.
Monaco GP – You'll leave plenty of tyre tread ripping through these crazy courses.
Space Harrier – Teleport to deep space in seconds to battle futuristic monsters and robots with lock-on lasers.
Fantasy Zone – Climb aboard your Opa-Opa and get rich quick as defeated enemies drop coins.
Tant R & Bonanza Bros – Play alone or grab three friends to play through 40 mini-games! Clear them all and you'll gain access to the special Bonus Game.

SEGA Classic Collection will be released across Europe on the 28th October 2005.
Now the prices (these prices were found on Amazon): In the UK Classics Collection is on sale for only £6.00 which is a very decent price for a PS2 game (only a couple are left in stock), in the US it is on sale for $19.99 (again only a couple left in stock), in France it is 11 Euros 30 and in Germany it's on sale for 14 Euros 98 (again both France & Germany only have few left in stock so you better be quick, quick, quick).
So if your into your classic, retro SEGA arcade games and you want to have them all on your TV screen, then SEGA Classics Collection is the game for you.