SEGA Details New Overall Development Cycle Process
SEGA Sammy has released its annual report which previews its plans for the coming year and much more.
In the midst of all of the talking and speech-making there was an interesting diagram that SEGA included. The restructure was so significant that even their development cycle has changed.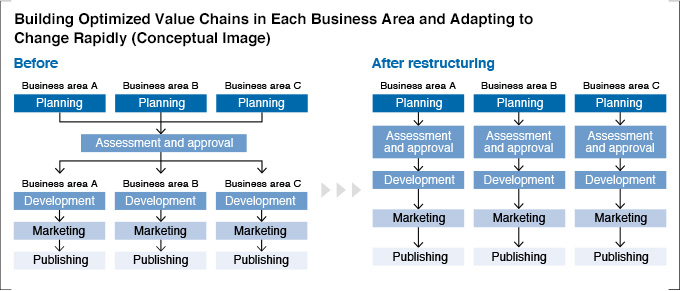 Each project is now getting its own exclusive group of people assessing and approving the project. Three separate approval teams. So what does this mean? It means a project is now getting its own special care. An approval team can now focus on a smaller field of projects without distractions of other business areas.
In other words, more thought will be put into their projects. Depending on circumstances it may make a difference as to what projects get through or not. And this could very well be what the gaming division is like now.
This post was originally written by the author for TSSZ News.