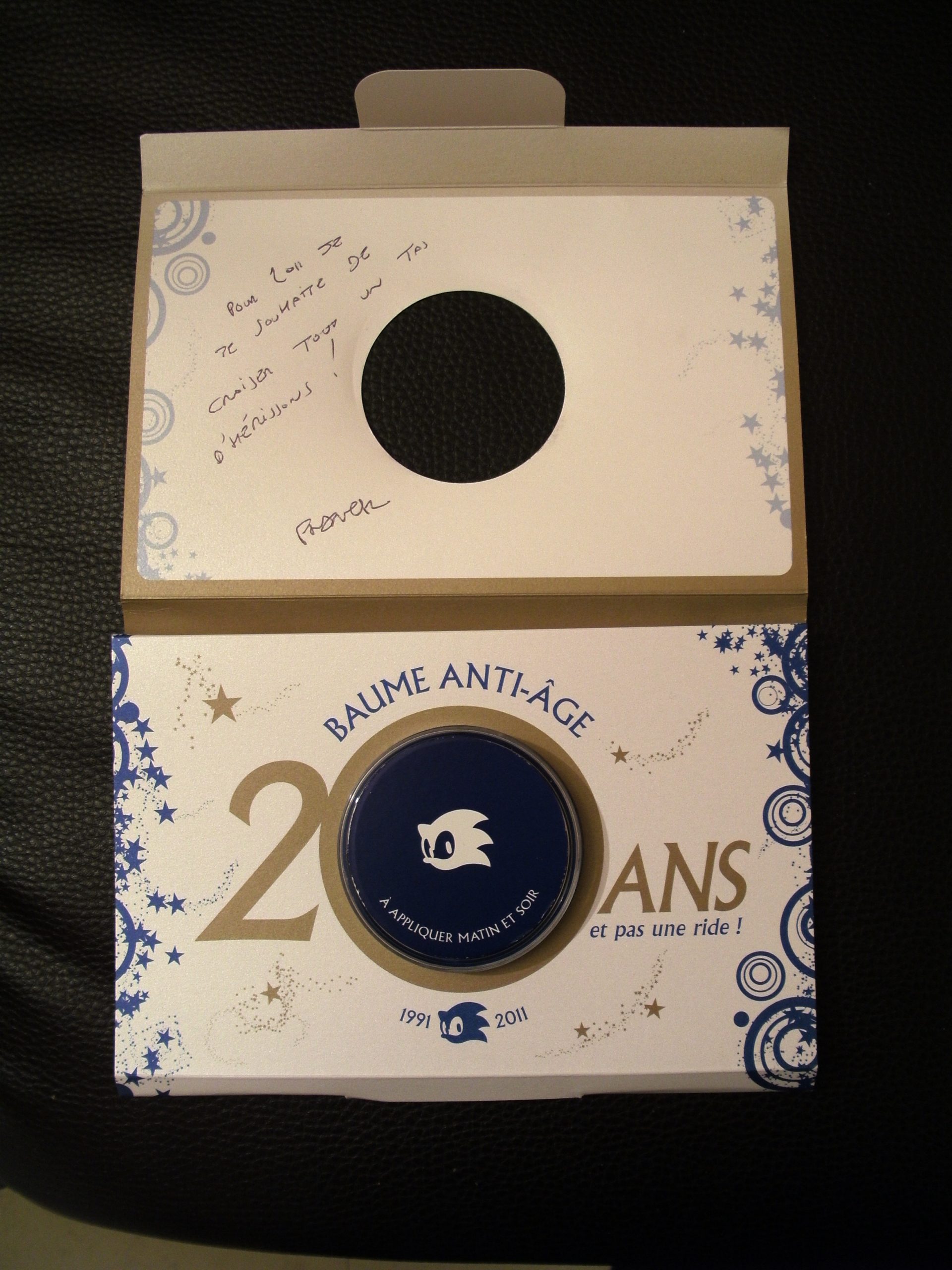 Sacrebleu! First True 20th Anniversary Collectable Is… Unusual
We may have had the Wii remote charger from America, but the first real piece of 20th anniversary weirdness has actually come out in France of all places. France does have a history, along with Spain of having some very weird boxsets and offers. The Caliburn Wiimote holder (of which we at SW own the prototype) was part of a special Sonic & The Black Knight boxset over there.
Now though we've learned via French Sonic site Eversonic and reporter Fox Gungrave that they've released a special item to French press that will no doubt being going on every merchhounds wishlist: anti-aging cream.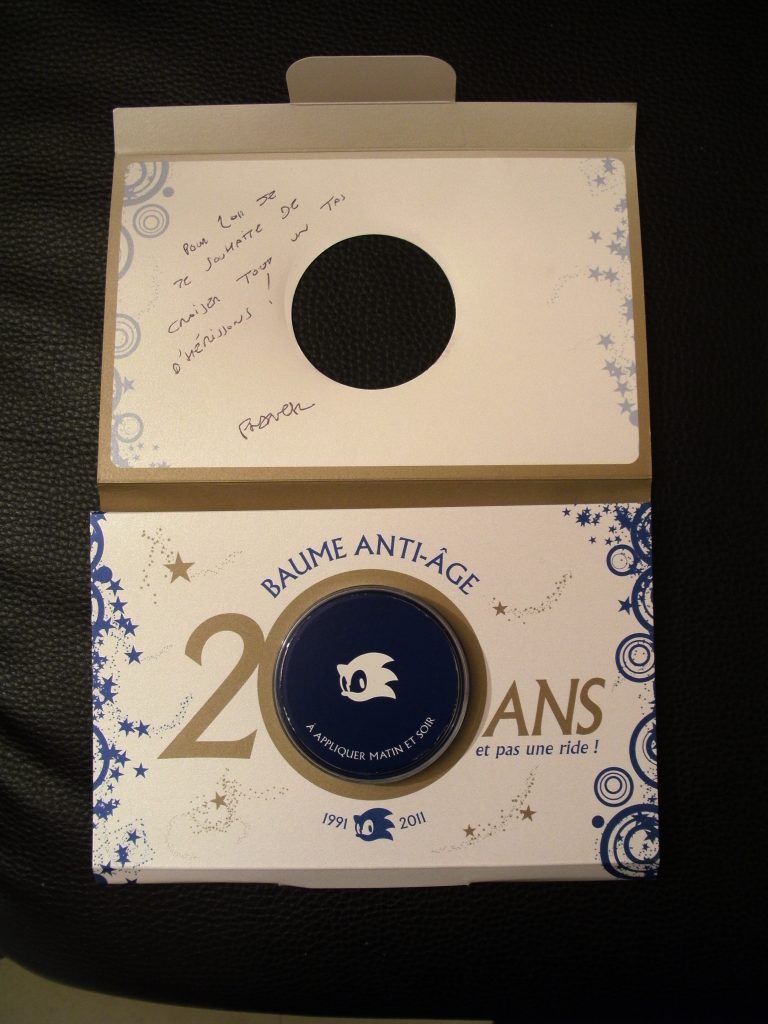 Yes a special anti-aging cream that helps Sonic stay youthful even after twenty (hedgehog) years. If that astounds you think that this would no doubt have to have been approved by Sonic Team, they obviously have a good sense of humour.
We're going to try and get hold of some to investigate this further if we can. Plus I'm looking kind of run down nowadays, personally I'm looking forward to Dr. Eggman ginger moustache dye in 2016.
[Story via: Eversonic]