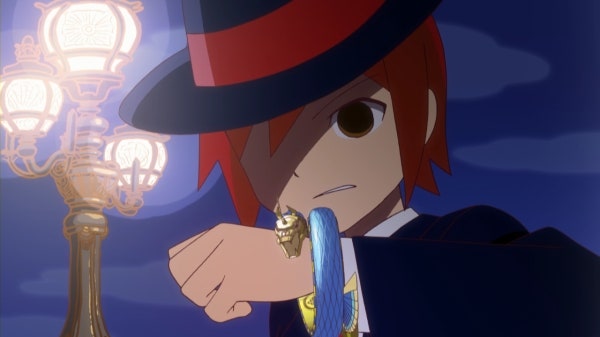 Rhythm Thief In Nintendo Life's Biggest 3DS Games Of 2012 Article
2012 is shaping up to be quite a busy year for SEGA – and it's not gone unnoticed. Nintendo themed site Nintendo Life has released their hit list of 3DS games for the upcoming year, with all sort of great games being mentioned (both well-known and a little more obscure). And one of their games to watch is Rhythm King and the Emperor's Treasure.
SEGA has had previous experience in successful rhythm games, from Space Channel 5 and its unique cameos to Samba de Amigo and its maraca controllers. And this game doesn't hold back on the eccentricity either. Set in France, it involves gentleman thief Raphael, known for stealing artwork before returning it later. You know, a bit like Carmen Sandiago, only without the edutainment. But this isn't the unique part. You see, Raphael steals his work and uncovers secrets through the medium of dance and movements. Anyone familiar with the Elite Beat Agents will be at home with the way this game works.
With Layton-esque art and animation, coupled with smart suits out of the video for "Smooth Criminal", this is definitely one game to keep your eye on – and it has definitely resonated with Nintendo Life, who said:
A rhythm action game that features mini games based on Samba de Amigo and Space Channel 5? In the industry that's known as a "win".

SEGA's quirky rhythm game blends Elite Beat Agents' sense of style with a taste of the British Isles, and could be one of the more unique titles released for 3DS in 2012.

Its title also contains all our favourite words, except maybe "animal".
Nintendo Life also have a dedicated page for Rhythm Thief (including videos and pictures), which can be found here. For the rest of the list of big games to watch (including the new Professor Layton game), it can be found here.
Rhythm Thief and the Emperor's Treasure is out…at some time in the future (currently TBC)