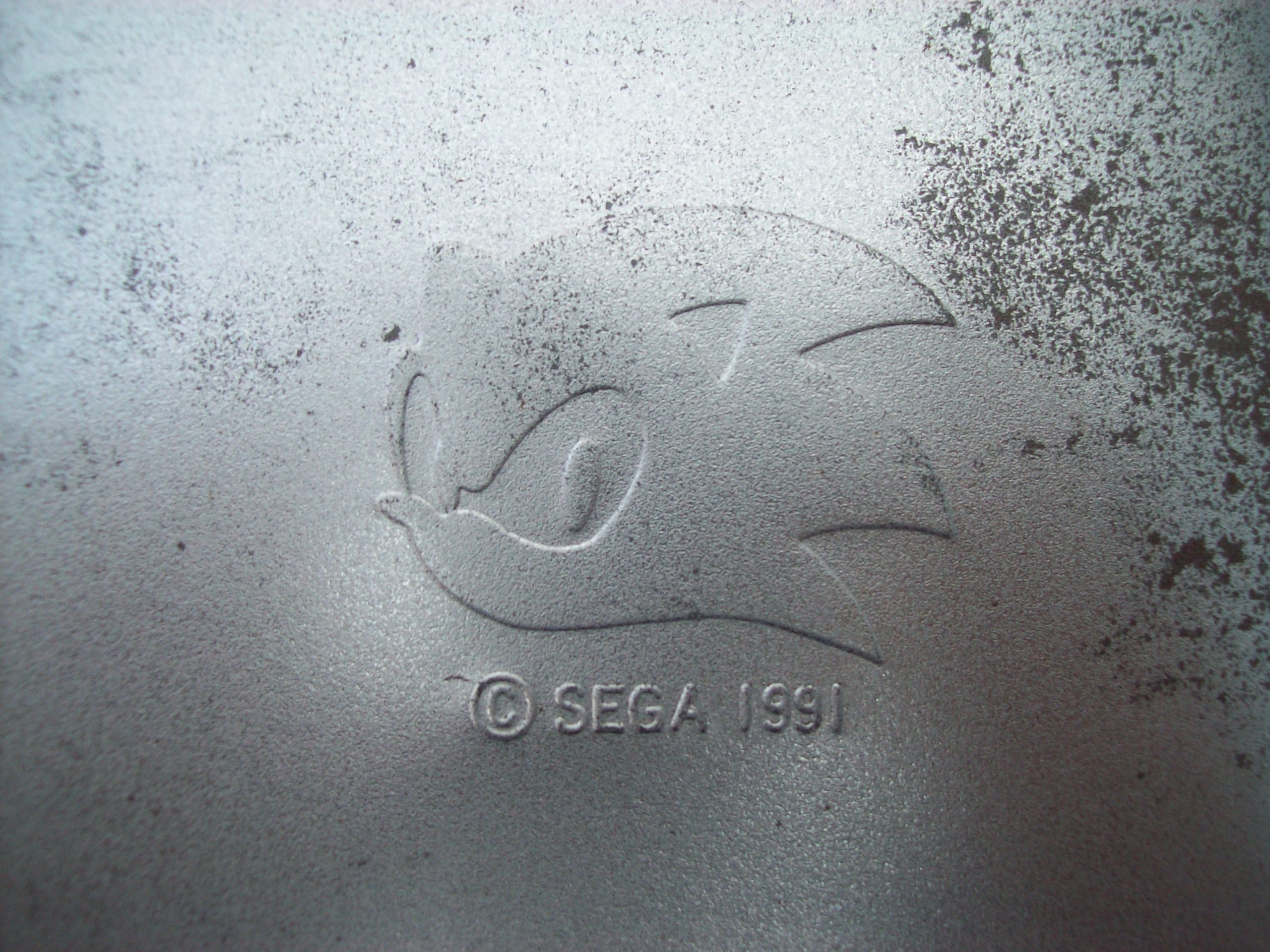 Question For You All – What The Hell Is This Sonic Merch?
Presenting – one large lunchbox like tin, incorporating a large tin of about half the interior size and three smaller tins all about the size of a drinks coaster. The previous owner was Emerald Coast and Sonic Wrecks staffer Nemain but this has since been purchased by fellow dual-site staffer Vger.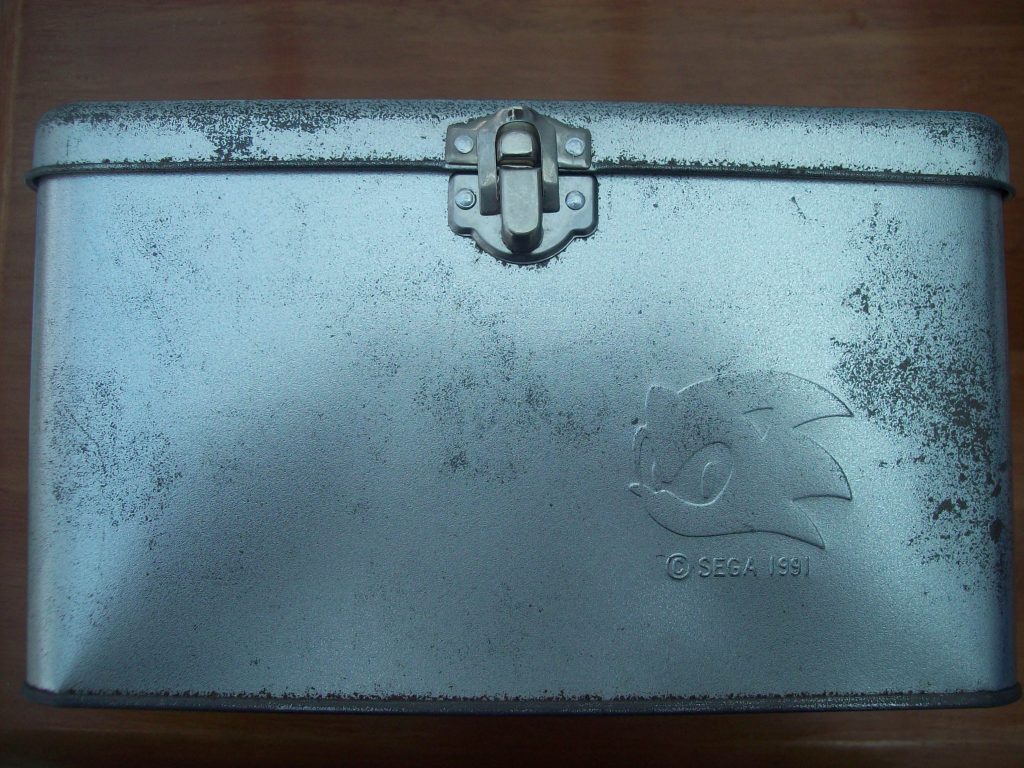 The only problem is he doesn't know what it is. Now, you might well be aware that Nemain is quite the merch hoarder, probably second only to T-Bird in the UK/Euro community. She doesn't know. T-Bird? He doesn't know. Heck I don't know and I've seen more rares up close than probably any of you. So WHAT IS IT?
Apart from being a series of tins of course.
It's almost like a series of tea tins, but that doesn't explain where it came from or why it was made. It's got a 1991 copyright embossed on it but other than that we've got no clues, no packaging and no leads. It may be of Japanese origin, owing to where Nemain got it from initially – but that is no guarantee of course that was where it was produced. It's certainly… unusual in both it's design, function and practicality.
It's so rare for us to get news of a piece of merchandise with absolutely no previous known history, probably the last time this occurred was the 10th anniversary wine glass. Do any of you know? Have you seen one before? We'd love to hear from you if you have