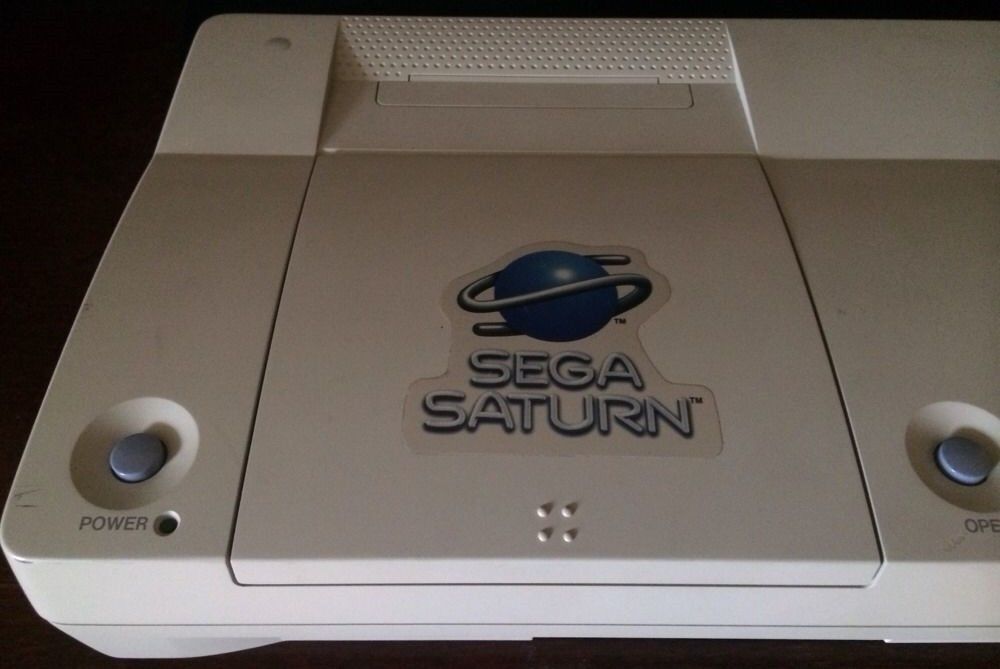 On eBay, a SEGA Saturn Pluto Prototype
It has been a while since a gem has shown up on eBay but when they do show up it can be quite significant. That pattern continues with an item that is rarely seen but may be quite a prize for SEGA collectors. Currently available is a rare SEGA Saturn Pluto prototype that was apparently used at E3. The seller elaborates:
This is a resin/plastic model of a Sega Pluto system that preceded the 2 known working Sega Pluto prototype systems. There are two mock controller ports, mock power, reset and open buttons, mock power cable port and mock video ports as shown in the pictures. The top mock lid can be removed showing the material that was used for this model.

This is only a model and not a functioning prototype. It was used at trade shows to show what the next generation of Sega Saturn would look like. The Pluto was essentially a Saturn with a NetLink Modem built-in and was designed just prior to the announcement of the Dreamcast. This is the only model of its kind that we know of. My husband saved it from being thrown away while working at Sega. He thought it was super cool and rare and was ultimately given to him instead of being discarded.

There is a lot of info online about the Sega Pluto that you can check out for the complete back story on this rare system. If you search Sega Pluto on the internet images, there are a couple of examples of artist renderings of this model, but we couldn't find any photos of the actual unit other than our own.

There are some scratches and scuff marks on the unit from being moved around and stored at Sega as shown in pictures. Please be sure to write with any questions or offers.

Approximate Model dimensions: 8.75 inches by 13.75 inches by 3 inches and it weighs approximately 8.9 lbs.
The seller has a gallery full of images for those to see. The images can be viewed below as well.
The item will be available for another month as it concludes on February 23rd.
Thanks to barak for tipping us. If you have news to share be sure to share it with us! Click Send Tips at the top of the page or tip us on Twitter!
This post was originally written by the author for TSSZ News.