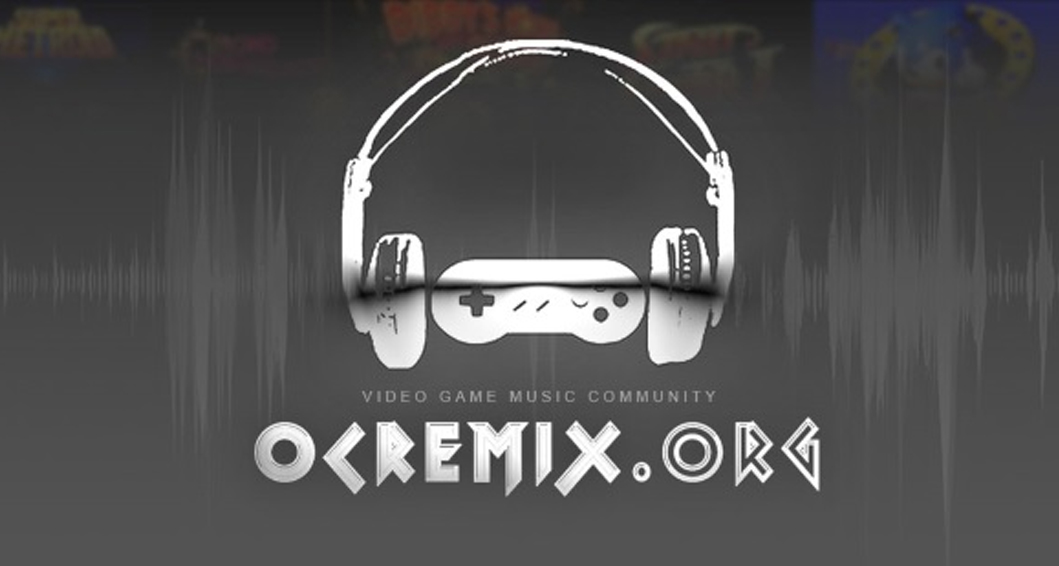 OCR's Sound Of Speed Album Spindashes On To The Web
Overclocked Remix have let their latest album project loose at last for your aural enjoyment. We've been following the progress of "The Sound of Speed" for many months as it neared completion and now OCR's 25th album project is yours to download for Sonic's twentieth anniversary. The album which features thirteen tracks is available now.
Here's what album director Drew Wheeler (halc) has to say about their efforts
1. halc, OA – "A, B, C, Start!"
The title screen. Possibly the first video game tune I ever heard. I basically wanted to do something along the same lines as SnappleMan's intro to Project Chaos, but a *little* more substantial. Props to OA for the lead guitar!
2. OA, Scaredsim – "The Sound of Speed"
Ah, the infamous Green Hill Zone. OA was the first person I invited to the project back in July of 2009. I was quite into his wonderful Animal Crossing remix "Letting Go" at the time, and figured Green Hill would be a perfect match for his style. Incidentally (and to my delight), he had some interest in said song. Scaredsim jumped in to lay down the guitars, which meshed wonderfully with OA's arrangement. This is the "definitive" Green Hill remix, IMO, and I'm very proud to share my beloved album title with it. 😛
3. halc, Insixfour, ProtoDome – "Shifting Islands"
I signed on good IRL friend Bryan/Insixfour pretty early on in the game to take on Marble Zone. Bryan gets credit for 99% of the arrangement here – I jumped in at some point to add a little bit of chiptune flair and some production tweaks, and then enlisted the help of ProtoDome for some live sax. The end result turned out to be a pretty cohesive amalgamation of style and skill, IMO. Enjoy!
4. GaMeBoX – "Subsonic Sparkle"
One day, GaMeBoX popped up out of the blue and wanted to do a song. I'm a huge, HUGE fan of his work on Project Chaos (and his style of remixing in general), so I was in no position to turn him down. 😛 Steve's is the first of three Special Stage remixes, and one of my personal favorites on the album. It's a fairly liberal take on the theme, but the style coupled with clever in-game FX use and cameo appearances (such as the Labyrinth Zone theme and the act clear jingle) made for a very charming and nostalgic piece. Props to Steve for an awesome contribution!
5. halc – "Spring Junkie"
I ended up taking on Spring Yard after pulling my original Labyrinth mix in favor of Ben's. It was originally claimed as a superstar-collab between Mattias/Palpable (!), but I guess it still turned out okay. 😉 It's a bit more liberal than my usual fare, and I hit a couple brick walls in the process (thanks to ProtoDome and Brandon Strader by the way for helping me out with some tricky chords :P), but I think everything came together pretty well in the end! The bit at the end with the 4-note Labyrinth cameo was inspired by GaMeBoX's tune, and provides a nice segue into Ben's Labyrinth mix, IMO. 😀
I had a lot of fun working on this song and I hope you all enjoy it, as well as the rest of The Sound of Speed! <3
6. Benjamin Briggs – "Bubble Junkie"
I think I finally managed to get Ben back into remixing solo after dragging him through a couple collabs (ha ha). This was his first attempt at a solo mix in several years (preceding his somewhat-recent "Castlemania 2010" remix), so I was happy to kick my Labyrinth mix to the curb and give him the spot. A day or two later, he handed me a finished track, and suffice to say, he knocked it out of the park. FAT bass and punchy breakbeats accompany an army of chiptune sounds and a Daft Punk-esque talkbox lead; fun, nostalgic, and downright badass. I've always kinda thought of it as the "poster child" of the album, and it is an honor to have it included.
Unfortunately for Ben, it's just way too good and will probably be the peak of his success. (lol)
(BTW, you should check out his new original album too! 😀 http://bbriggs.halc9bit.com)
7. Joshua Morse – "Fifty Rings to Ride"
Like GaMeBoX, Josh popped up out of nowhere wanting to do a song. How am I to resist? This mix has all of the funky flava expected of JM with a distinct FM/Genesis edge, and some brilliant and clever cameos of the Spring Yard, Labyrinth, and Green Hill themes. Excellent work by JM!
8. DrumUltimA, Harmony – "Under Construction"
DrumUltimA and Harmony… first to claim, last to finish. By some crazy coincidence, I actually got to harass Doug IRL about how long it was taking. 😛 But I jest; I've always been mindblown by Brandon's highly intelligent and polished arrangements and Doug's incredible prowess for improvisation. Together, they are a force to be reckoned with. I'll let the track speak for itself, but major props to the both of them for putting together what may be personally one of the best remixes I've ever heard (and I mean that :P), and certainly a highlight of the album. *DRAMATIC THUMBS UP*
9. Brandon Strader, Rexy – "Hogtied"
Rexy took on the boss theme and crafted a killer arrangement out a quite limited source, picking up Brandon later on to record the guitars and mix down the track. It turned out to be quite epic, IMO; the two of them worked very fluidly together to create an expansive tune that very well personifies Sonic's struggle against Dr. Robotnik.
10. José the Bronx Rican – "Caos"
José's is one of the most meticulously detailed mixes on the album, and easily one of the most fun to watch develop; each version I heard throughout the WIP phase was a complete overhaul. The processing here is brilliant and provides a bit of an electronic edge to a more organic soundscape- a brilliant contrast to GaMeBoX's take on the same tune. There's killer flanged EP, quirky synth soloing, incredibly crisp and detailed percussion, and a slick piano solo jam-packed with so many mini-cameo's it'll make your head spin (even the little 'extra continue!' jingle is represented :D). Great work by José!
11. WillRock – "Clockwork Criminal"
I have to admit, Scrap Brain is probably (see: easily) the worst song on the soundtrack. Speaking in general terms, it's not a completely horrible piece of music, but in comparison to all the other songs in the game, it's quite forgettable, IMO. Here, WillRock defies logic with a mix that turns my least favorite song into something very quirky and enjoyable. There's a gratuitous FX intro, followed by all kinds of FM/Genesis style synth action, wicked soloing (as expected from Will) and a very interpretive but highly enjoyable and nostalgic arrangement. The MJ-esque vocal clips were a nice touch as well. 😉
12. Jewbei – "Final Progression"
Jewbei (who's been a great music-sharing buddy of mine since the VGMix days) joined up early on, at my recommendation that he take on the Final Zone theme. I've always admired Jewbei's ability to produce legitimate trance, and this particular track does not disappoint. Each track Jewbei pumps out these days is sounding more and more pro – here we have solid, hard-hitting production with an ace arrangement and genre adaptation (especially considering the limited nature of the source).
13. Brandon Strader, halc – "A Hog in His Prime"
Brandon closes out the album with a medley of the stage themes, as does the game. His idea to use the special stage theme as a chorus of sorts was brilliant, and the guitar, vocal, and even recorder(!) performances are all well-executed. Near the end of the project's timeline, we decided that I would collab on the track. WillRock also provided some acoustic drums and a synth solo. The final product is an interesting blend of style, to say the least. Please enjoy it!