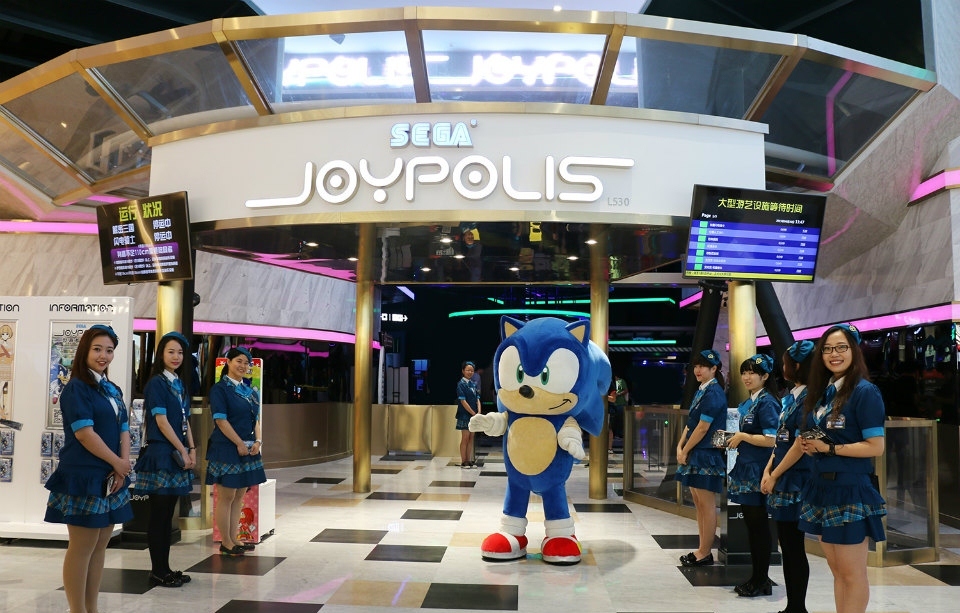 New Uekawa Joypolis Gallery Shows Off Original Sonic Works
Our friends at The Sonic Stadium might have recently put up a story all about Tokyo's Joypolis but by their own admission it isn't quite up to date with what's there at the moment, mainly because the Tokyo one is closed for renovation until mid-July 2012.
SEGA Japan have though begun a special renewal website that revealed the second stage of the renewal to be a brand new free to view exhibition corner whilst work is done, whilst Joypolis has previously been home to the Sonic 20th anniversary display there is now a small gallery showing off the original Sonic 2011 series of Sonic Channel drawings by series artist Yuji Uekawa. Uekawa has been a long time contributor to Sonic and SEGA titles, beginning with Ristar in 1995 his biggest accomplishment was the complete redesign of Sonic's signature stylings for the Dreamcast era, kicked off with Sonic Adventure.
Pictures were tweeted by the SEGA Japan's @Sonic20th Twitter account just a few hours ago.
You'll note I said it was the second stage, as the first apparently was finished in February. This was featured artwork by designer Yuji Kamikawa, this sounds like the beginning of a great refresh for the interior of the building and to hopefully make it more relevant to today's SEGA and Sonic products.
We at Sonic Wrecks will have more news on this when it becomes available.