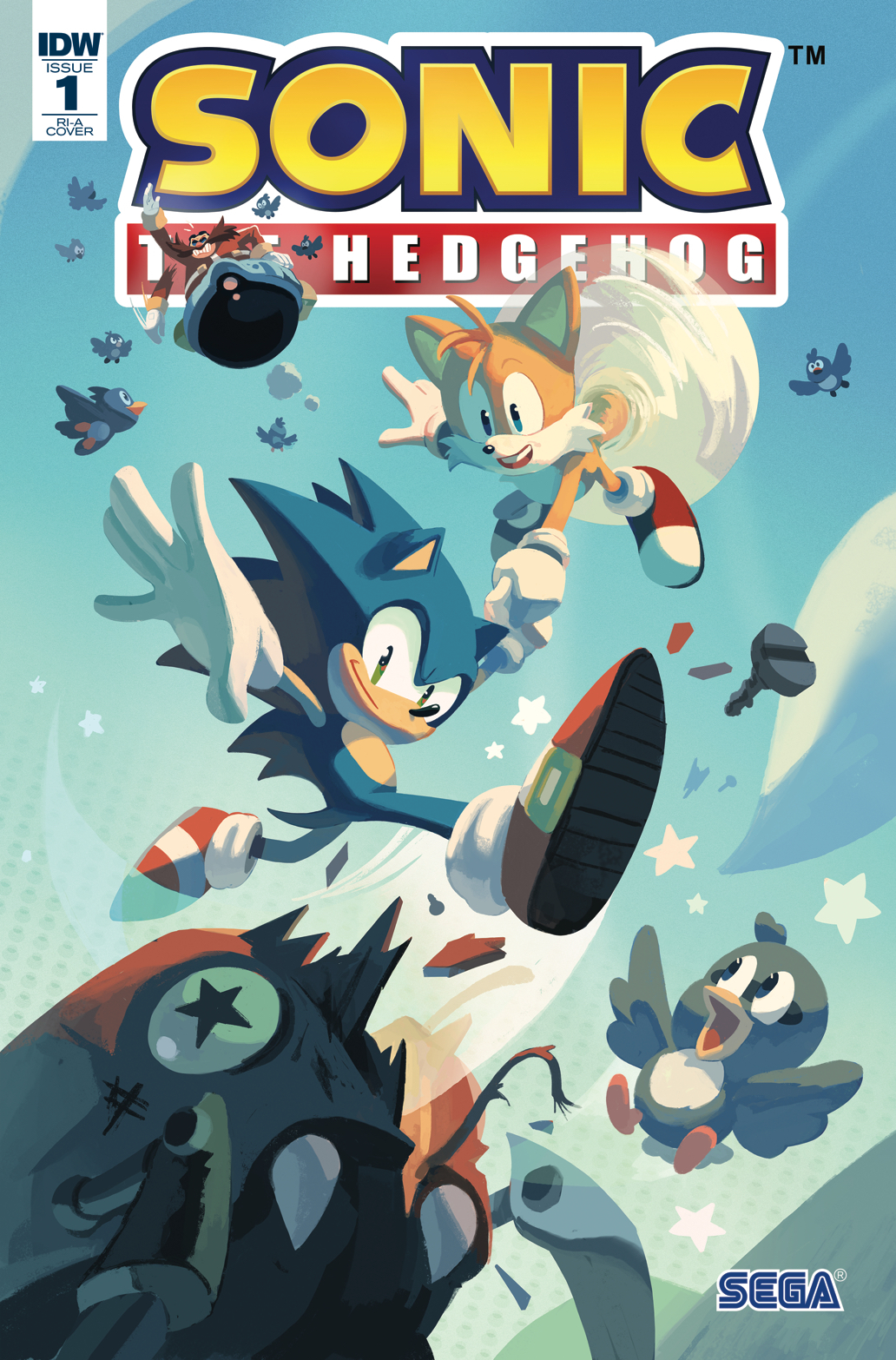 More Info About IDW Sonic #1-4 Revealed, Issue #1 Bonus Cover Variant Uploaded
IDW has been making the Sonic news headlines on a daily basis now. This time, they had a little help from Entertainment Weekly. We've learned a few more details about the first four issues of the series.
Tracy Yardley's doing issue #1. As for the other three issues: "Each of the next three issues will feature a different artist, and then rotating art teams will take over once the book goes monthly."
"Each of the first four issues also will feature one of Sonic's classic allies — first up is Miles "Tails" Prower."
"the series is introducing new characters to the Sonic canon."
Nathalie Fourdraine will be one of the many IDW Sonic artists that make up the team. Fourdraine drew the bonus cover for issue #1, which is below.
There is still no word on the Freedom Fighters.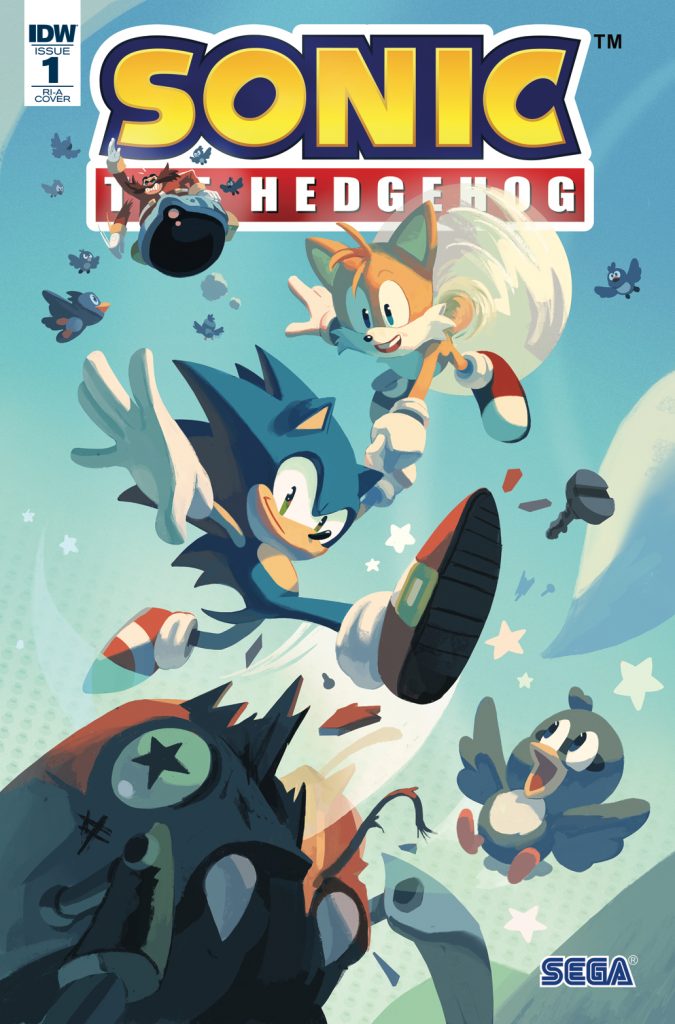 This post was originally written by the author for TSSZ News.