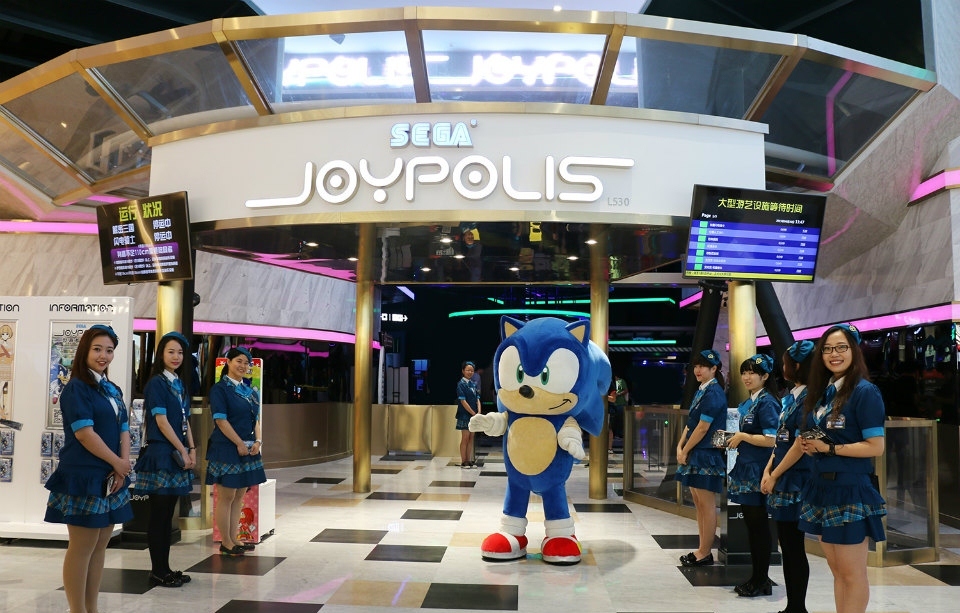 Joypolis China Opens With New Sonic Rides
Joypolis has become quite the Sonic hot spot in Japan. And apparently the love has spread to other countries. A new Joypolis park has opened in China with three new Sonic themed rides.
The first ride is Sonic Tropical Resort. Obviously based on Sonic Colors the ride features the ability "sit in small cars decorated with wisps and fly in the air". The second, Sonic Star Race, is a bumper car game but the cars are Sonic-themed. Lastly but perhaps the strangest of the rides is Sonic Adventure Jump. In fact it isn't really a ride but, apparently, more so of a 3D movie experience where you can see and feel what it's like to go on an adventure as Sonic. At least that's what Stadium is speculating based on their rough translation of the official Joypolis China site, anyway.
What a strange year this is becoming.
This post was originally written by the author for TSSZ News.