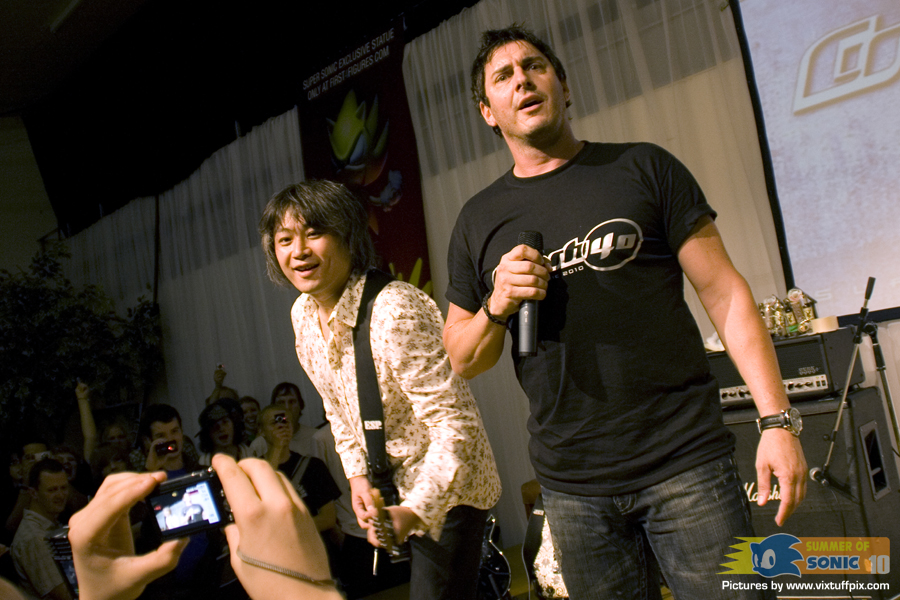 Johnny Gioeli Confirmed For Summer of Sonic 2016 Appearance
As quickly as Summer of Sonic's £25,000 stretch goal was announced, it was reached. And as a result, the staff have announced the next guest for the convention: Johnny Gioeli of Crush 40. With Jun Senoue already confirmed as a guest, this means that Crush 40 as a whole will be at Summer of Sonic 2016.
The stretch goal is now at £27,500, and the staff teased the next guest that will be announced if that amount is reached. And it looks like it's Mike Pollock:
If we can beat our next target, we will be able to announce another EGG-citing guest – we hope you will all make your VOICE heard and help us to our goal!
This post was originally written by the author for TSSZ News.