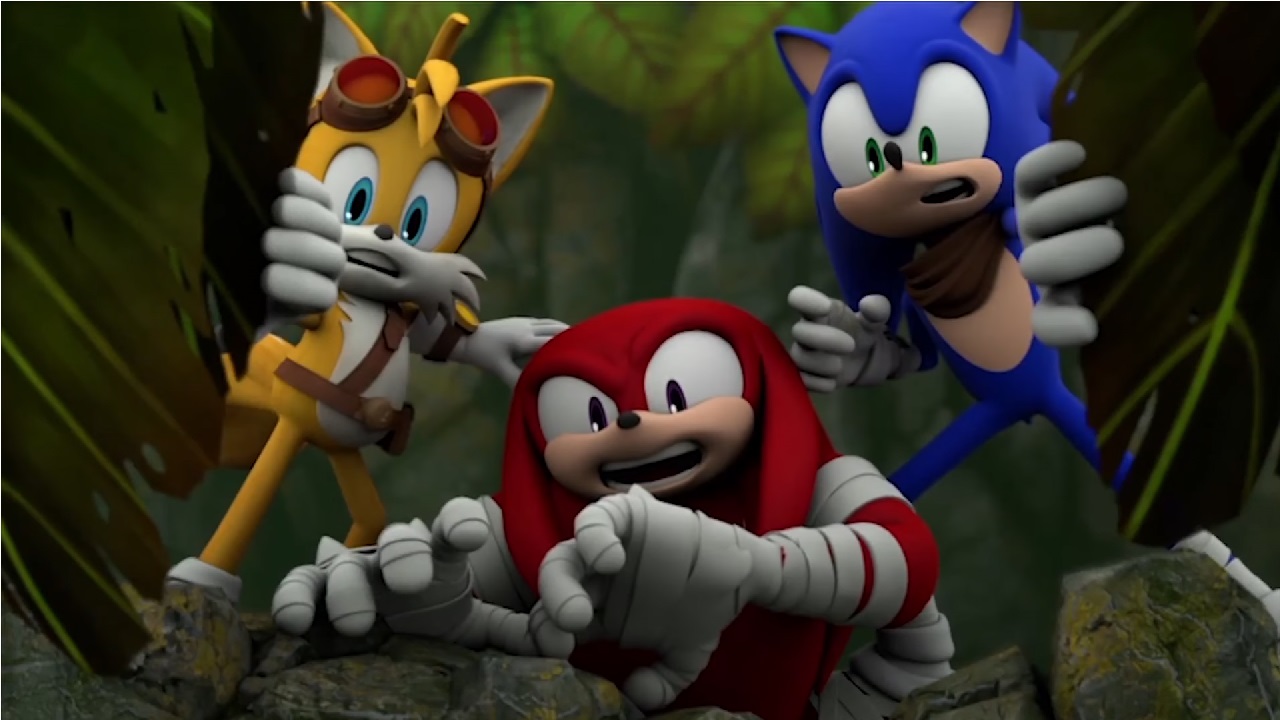 New Sonic Boom: Fire & Ice Plot & Gameplay Details Surface
Play Asia has a listing for Sonic Boom: Fire & Ice, which also includes new details on the game. It is the first info on the gameplay since the game was announced last June.
First is the plot. We know a little more about it now:
The super villain, Dr. Eggman, discovers a powerful Ragnium element in Ragna Rock island which can fuel his robots and make them faster than Sonic. He then commands his mining robots to search the mythical island. D-Fekt, as one of them malfunctions and is now able to magnetize everything except Ragnium. With this capability, D-Fekt gains more power and messes up the environment of other islands creating fire and ice! Dr. Eggman makes him one of Island Defenders and now ready to face Team Sonic!
Now the gameplay. Here is what was said:
Together with our main protagonist, his friends return in their revamped version with their powers still fully intact. Adding to the lineup of playable characters is their friend, Amy Rose. Stop villains, retrieve islands, and bring back the balance in the environment using Sonic's speed, Tails' flight, Knuckles' strength, Sticks' boomerang, and Amy's hammer! Mix their unique abilities with the power of fire and ice to pass through obstacles, solve puzzles, and freeze enemies!

Battle with four huge bosses which occupy both 3DS screens! Test your character's speed and compete in an all-new Bot Racing game with 2 players local play. Play six exploration-based levels and bonus stages such as half-pipe run like the Special Stage from Sonic the Hedgehog 2, calmer underwater stage where a player pilots the Sea Fox and look for collectibles, and third stage which the player pilots a hovercraft and dodges icebergs.
The game is a sequel to Sonic Boom: Shattered Crystal and the third spin-off game based on the Sonic Boom cartoon.
This post was originally written by the author for TSSZ News.