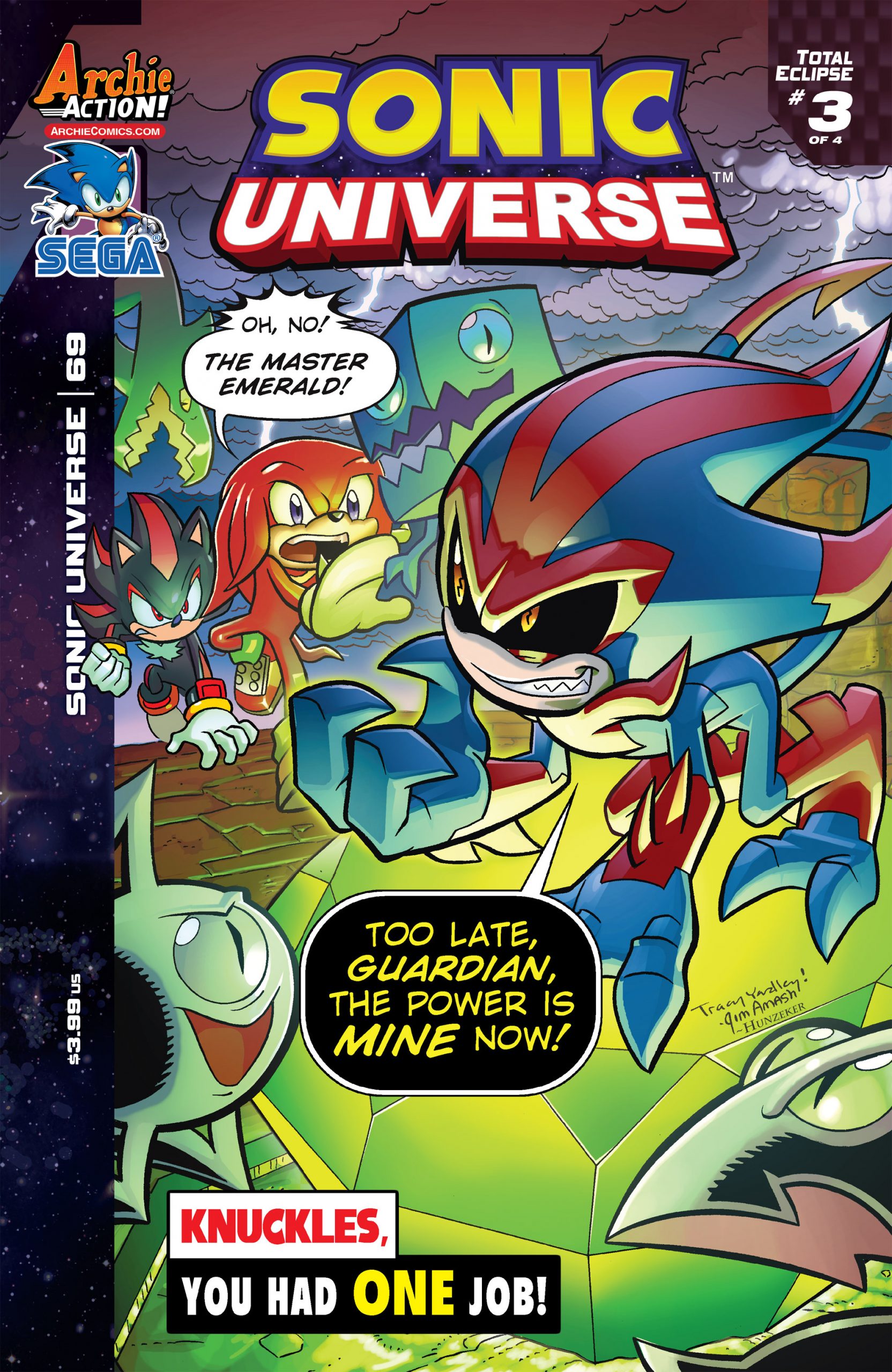 Inside The Pages: Sonic Universe #69
This coming Wednesday will be the release of issue number sixty-nine of the Sonic Universe series from Archie Comics and the next part of the Total Eclipse saga. To mark the occasion a five-page preview of the comic was published on Comicosity with a summary. The images, which can be seen below with the summary, include a Super Smash Brothers cover variant.
SONIC UNIVERSE #69
Written by Ian Flynn
Art by Jim Amash, Tracy Yardley
Published by Archie Comics
Release Date: November 5, 2014

The first-ever Sonic Universe trilogy rolls on in "Total Eclipse," Part 3! As the Dark Trilogy inches closer to its shocking conclusion, it's a no holds barred battle between Knuckles and Shadow for the fate of Angel Island and the Master Emerald! As Sonic's top rivals clash, the rest of Team Dark and Relic are attacked by Eclipse and the terrifying power of the Dark Arms! Featuring all-new cover art from Tracy Yardley, Jim Amash and Ben Hunzeker, and part 1 of a 3-part connecting "SUPER SMASH" collector cover set!
This post was originally written by the author for TSSZ News, images were replaced and expanded by LMC in 2020.