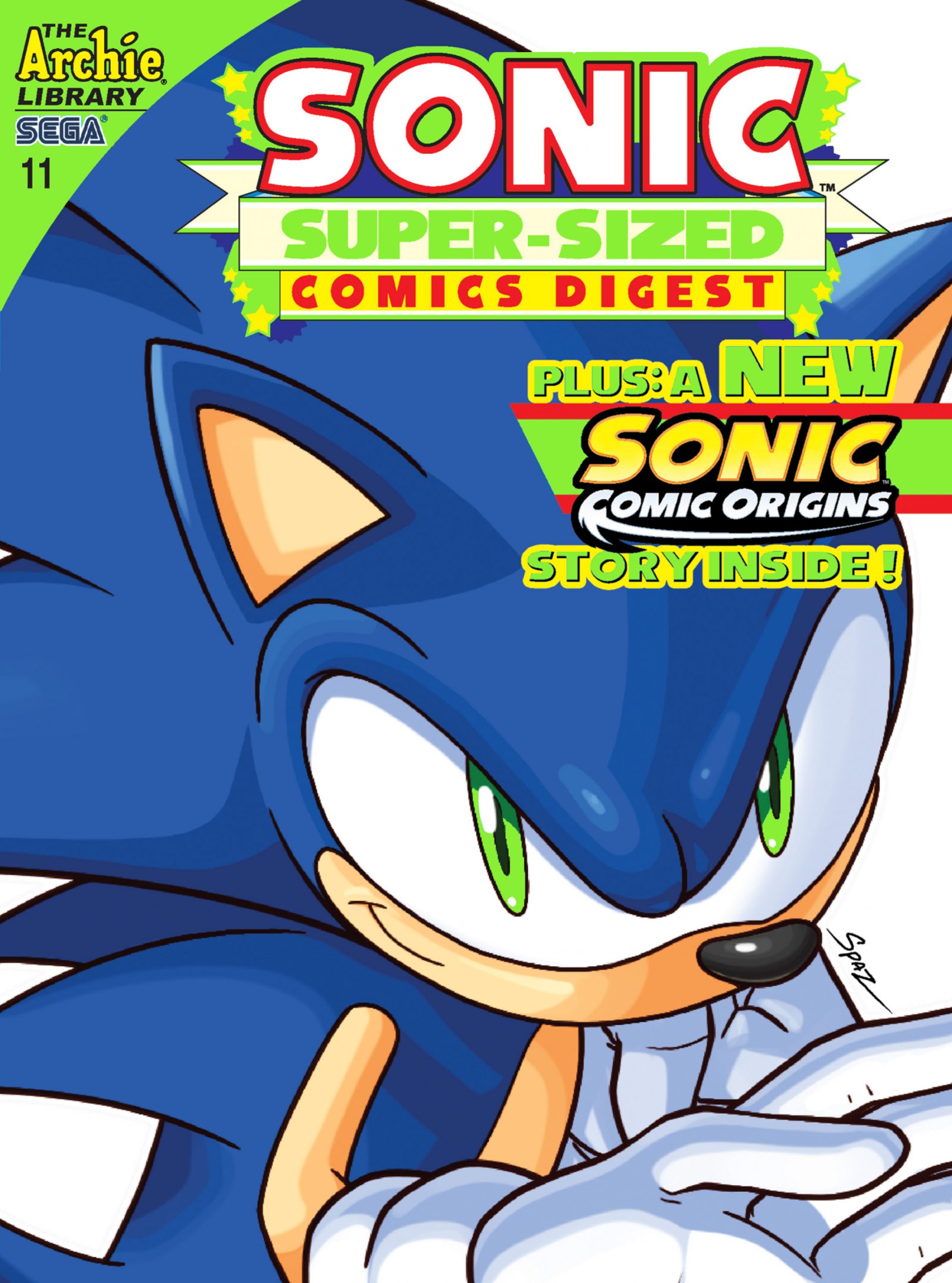 Inside The Pages: Sonic Super-Sized Comics Digest #11
The next Sonic Super Digest is releasing in just a few days, although its called Sonic Super-Sized Digest for this issue, and Comic Book has the newest text solicitation and sneak preview. You can see both below.
SONIC SUPER-SIZED COMICS DIGEST #11

Get ready for fun & adventure—it's Sonic Super Digest! Featuring an ALL-NEW edition of SONIC COMIC ORIGINS spotlighting the heroic artificial intelligence known as NICOLE! This new story serves as both an introduction to the character as well as a side story to the "Spark of Life" arc concurrently occurring in Sonic Universe! But that's not all! Don't miss all the classic fun and adventure you love in stories from the comics' 20+ year history as Sonic and his friends embark on daring adventures, face evil villains and save the day one chili dog at a time! Spin into the fun that only Archie Comics and Sonic Super Digest can bring!

Script: Ian Flynn & Various
Art: Lamar Wells, Rick Bryant, Jack Morelli, Matt Herms and Various
Cover: Patrick "SPAZ" Spaziante
On Sale Date: 3/11
224-page, full color comic
$6.99 U.S.
This post was originally written by the author for TSSZ, images replaced and expanded by LMC in 2020.