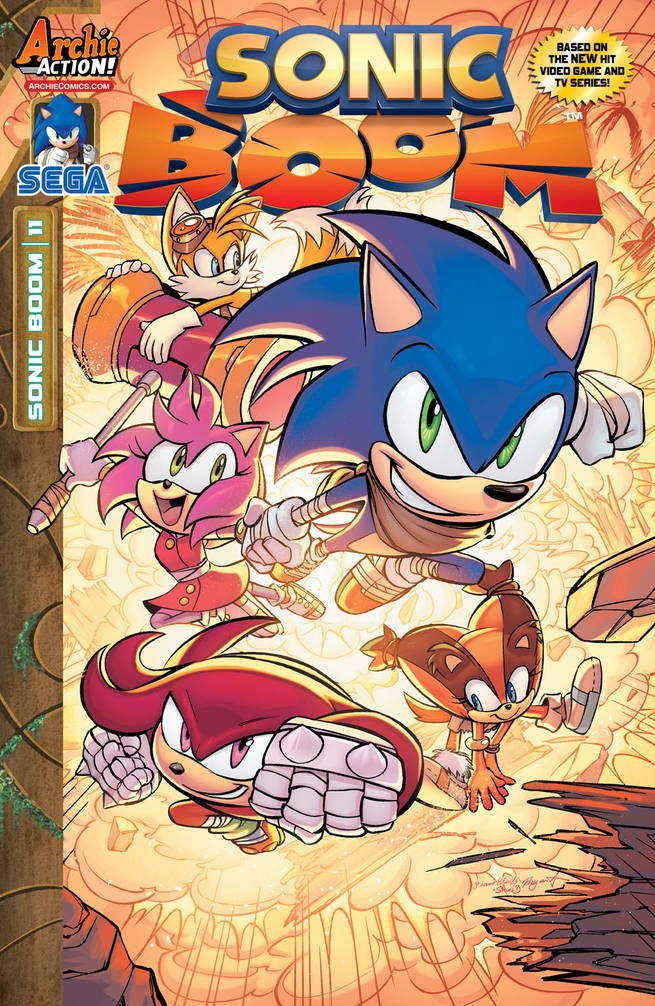 Ian Flynn On Boom Comics Ending: "It Was Not Because of SEGA Or Sales"
The announce of the conclusion of the Boom comics have already stirred up lots of commotion within the community. It was only a matter of time before the subject was brought to the attention of writer Ian Flynn. There wasn't much he said on the matter but he confirmed two things: SEGA nor sales had anything to do with it. It was another reason entirely, of which was undisclosed:
Most probably not, given that the cartoon is still going strong. It took us a year or two to get access to Cream even after Sonic X ended.

I can't get into things, so this is all I'm saying on the matter:

– it was not because of sales. Boom was doing just fine.

– it was not because of SEGA.

We'll see what the future holds, but I'll miss having the monthly book to play with. Had some fun stories lined up for it.
This post was originally written by the author for TSSZ News.