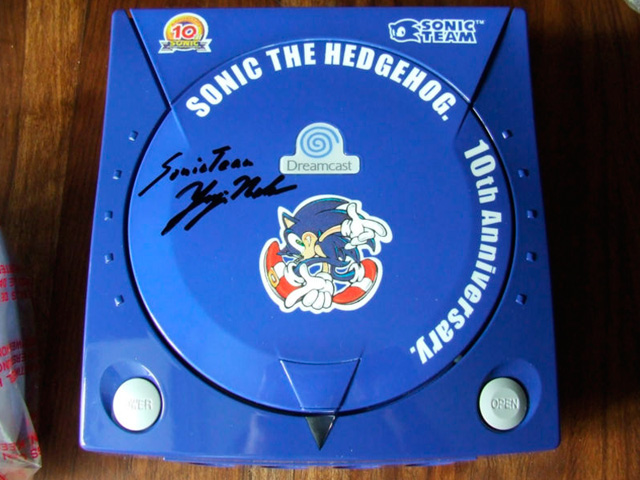 For Sale: Sonic 10th Anniversary Dreamcast
Ever wanted to get your hands on a Sonic 10th anniversary blue Dreamcast? Well now is your chance as some generous fellow has posted one for sale on eBay, there is however a catch, the price, £5,000.00 that's $8,103.50 to the Americans in the room, or for those of you of the more merch orientated that's the equivalent of almost 51 Exclusive Super Sonic statues (before postage).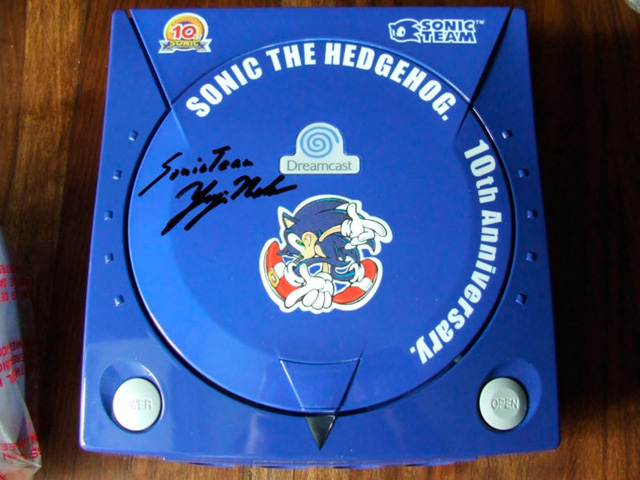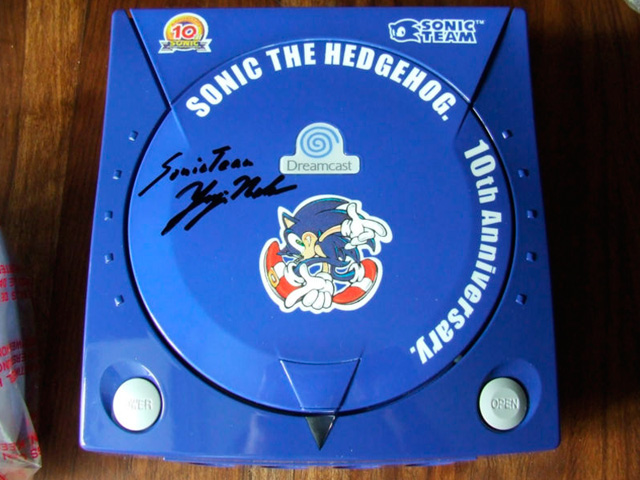 And while yes it is signed by the living god that is Yuji Naka there is only so far you can go.
Maybe it's an attempt to cash in on Sonic's upcoming 20th, if so expect more ridiculously priced merch in the coming months.