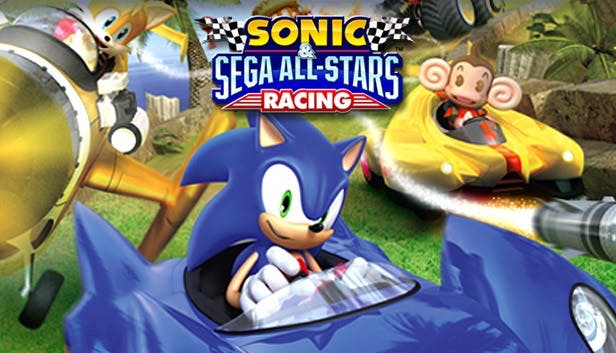 Don't Forget Flagman NiGHTS Thanks To NiD.com
As I'm sure you're already aware NiGHTS whilst not playable in Sonic & SEGA All-Stars Racing, is acting as flagman (or flagwoman if you're so inclined) as was discovered by eagle-eyed peeps in one of the recent lifestyle trailers.
Anyway DiGi & TRiPPY at NiGHTSintoDreams.com "knew" (don't ask me how)- that s/he wasn't in and they and NiGHTS fans worldwide became highly vocal that SEGA didn't forget NiGHTS. As we hadn't forgotten the impish young boy in the red and yellow jumpsuit… er, that is I mean the purple jester (yes, NiGHTS wears a jester's hat Yahtzee) SEGA and SUMO listened and NiGHTS is now in. Here's S0L from over at NiD.com's forums:
"We've given NiGHTS a very important role. He starts all the races, and also finishes them too! He also resides over Time Trial, whenever you set a new lap record, you'll have NiGHTS flying along with you celebrating!
I have to admit the main reason he's in was after we saw your heartfelt pleas, especially those of DiGi and TRiPPY, we had to make sure NiGHTS was in and played an important role. After all, we really didn't want them to burn all their collection now. So whilst he's not playable, he very much made it in, and as a result of the huge amount of support for the character that you all showed.
Does this mean that NiGHTS may not be in future DLC? Well who can say. That's a question I can't answer right now – it all depends on how well the game does ."
No. Its not here. (Or on the SEGA blogs for that matter.)
Why? Those guys made it happen, its their exclusive pic. You should go and see them to check it out! 😉

[Copied wholesale from the Sonic City Blognik, as I can't be bothered to write the same thing differently twice.]