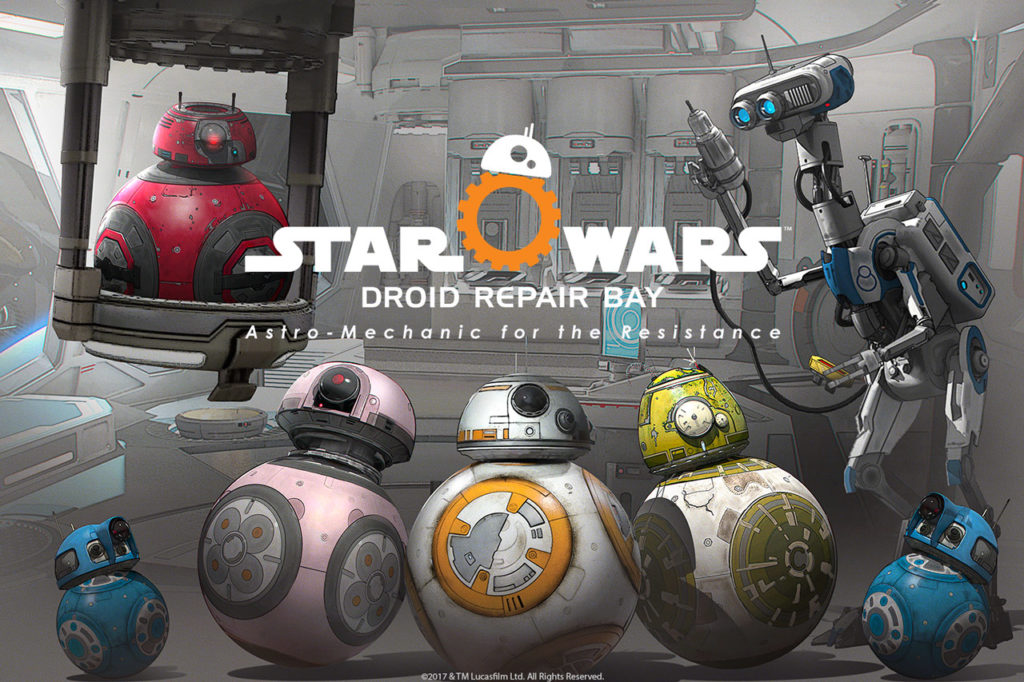 Fix BB8 And Pals In A New Star Wars VR Game Made By ILMxLAB
Whether you're in the highest of high places or camped out in the dustiest of dustbowl planets in the back of some uncharted system technology will always fail you. It's a great equaliser. And what are you going to need when it does go wrong? Someone to fix it all up. Whether you're in the middle of a war (the sort involving clones and separatist robots), running the first Galactic Empire, a fledgling rebellion or some sort of new 'order' you're all in the same situation when the air con doesn't work, the deathstick machine is busted or you have to dump your cargo at the first sign of an Imperial starship because your hyperdrive has a transponder loose.
Not that you want to be selling anyone any deathsticks anyway. You should go home and rethink your life if so.
No, in all of these situations you're going to need a mechanic – unless you and some Wookie are really going to fix that hyperdrive? Yeah, I'm sure that'll work out great. For the Resistance there's likewise always, always, a need for a good skilled mechanic. After all, those astromechs do have a tendency to blow a gasket over the most trivial of things. That or they get shot. They have been known to get shot. Particularly the brave ones.
In a new virtual reality (VR) game from ILMxLAB and Lucasfilm, Star Wars: Droid Repair Bay — Astro-Mechanic for the Resistance, you will take on the role of said mechanic (more specifically an astromech technician) as it attempts to fix the likes of everyone's favourite spherical droid BB8 of various faults and maladies. The video game, connected to Star Wars: The Last Jedi, (StarWars.com refers to it as "the official VR experience" connected to the film) is an immersive experience that will work on both the HTC Vive and the Samsung Gear VR. However, there is a catch.
Star Wars: Droid Repair Bay is made in partnership with car manufacturer Nissan and will be coming to "select dealerships" in North America (U.S, Mexico, Canada). No information was given regarding a general release or a release to any other markets such as Europe and Asia. You can see some screenshots below.
There's more still to come with regards to this and we will bring you that information as we get it.
This news story was originally written by the author for VRFocus.