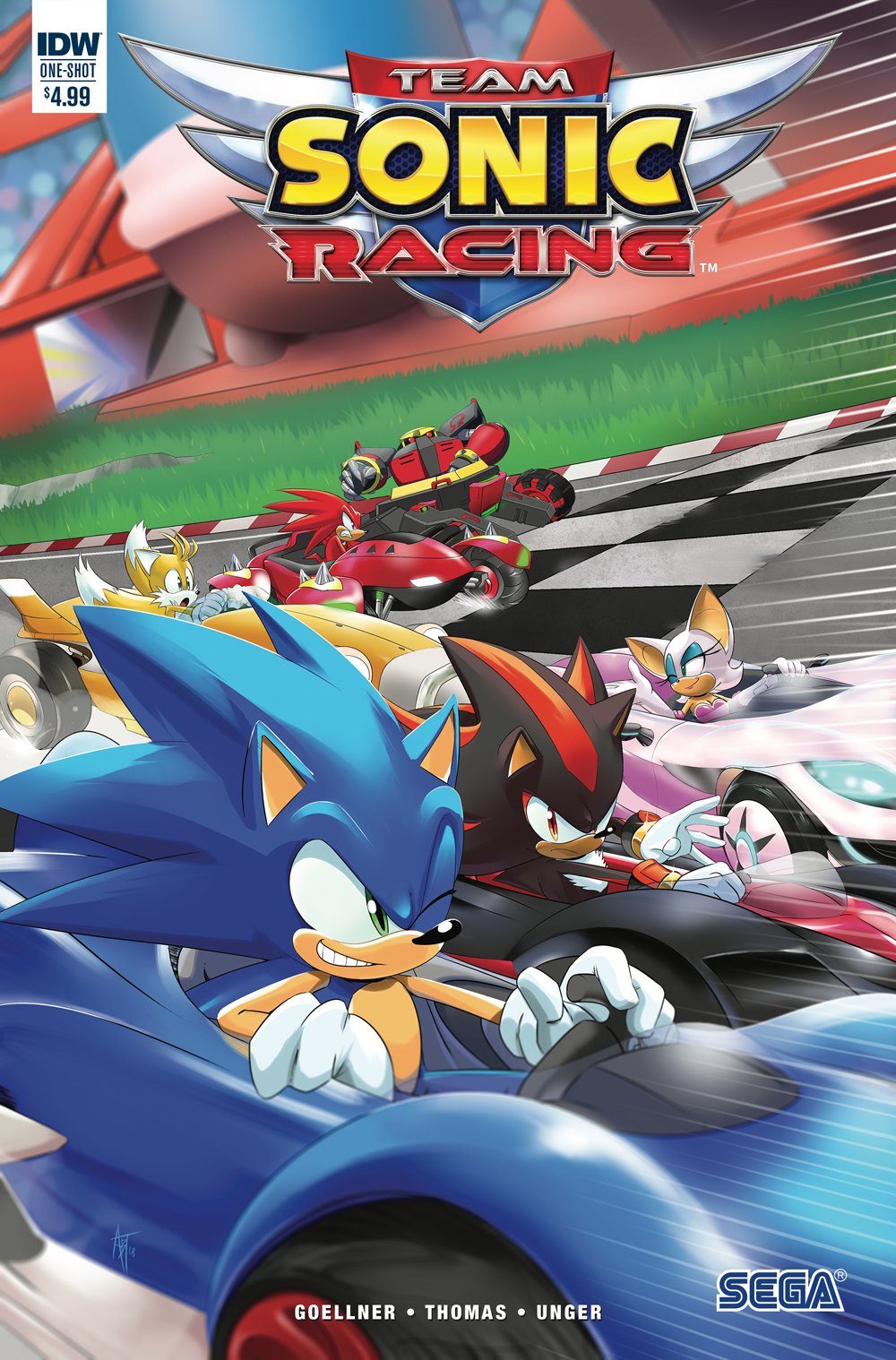 First Look: Team Sonic Racing Issue, Sonic IDW #10
Sonic IDW solicitations are out. Nothing major in terms of characters this time, but the solicitation for the Team Sonic Racing issue is out:
TEAM SONIC RACING (ONE-SHOT)
(W) Caleb Goellner (A/CA) Adam Bryce Thomas
Sonic's been taken to another world and entered into a race unlike any other! With a little help from his friends Tails and Knuckles, he'll race to win the competition and get everyone home! BUT! Before that, check out a comics exclusive story straight from the world of Team Sonic Racing!
Leads into the upcoming game, Team Sonic Racing, available Winter 2018!
Sonic, Knuckles, and Tails team up in this exciting adventure!
Special extra-long one-shot!
In Shops: Oct 31, 2018
SRP: $4.99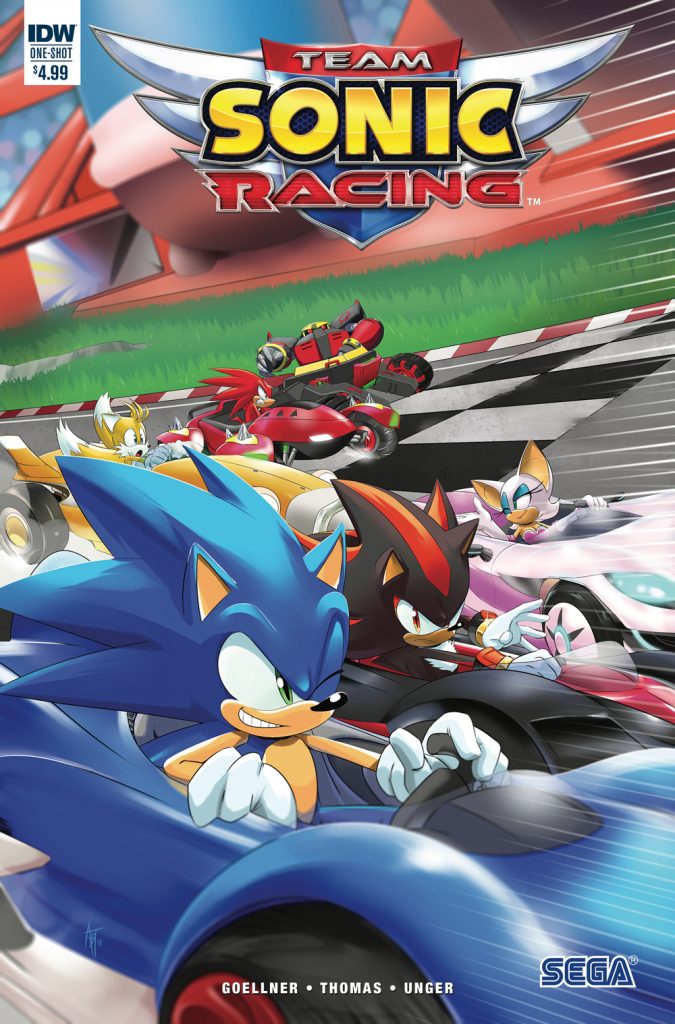 SONIC THE HEDGEHOG #10 CVR A THOMAS
SONIC THE HEDGEHOG #10 CVR B YARDLEY
(W) Ian Flynn (A) Tracy Yardley (CA) Adam Bryce Thomas
(W) Ian Flynn (A/CA) Tracy Yardley
"The Battle for Angel Island," Part 2. As Amy and Tails lead the Resistance fighters to free Angel Island from the Egg Fleet, Blaze must face an army all by herself. Meanwhile, Sonic and Knuckles find themselves face-to-face with a Super-powerful enemy. Will they be able to beat their foe, or will they just get beat?
The stunning second part of the first-year finale!
In Shops: Oct 24, 2018
SRP: $3.99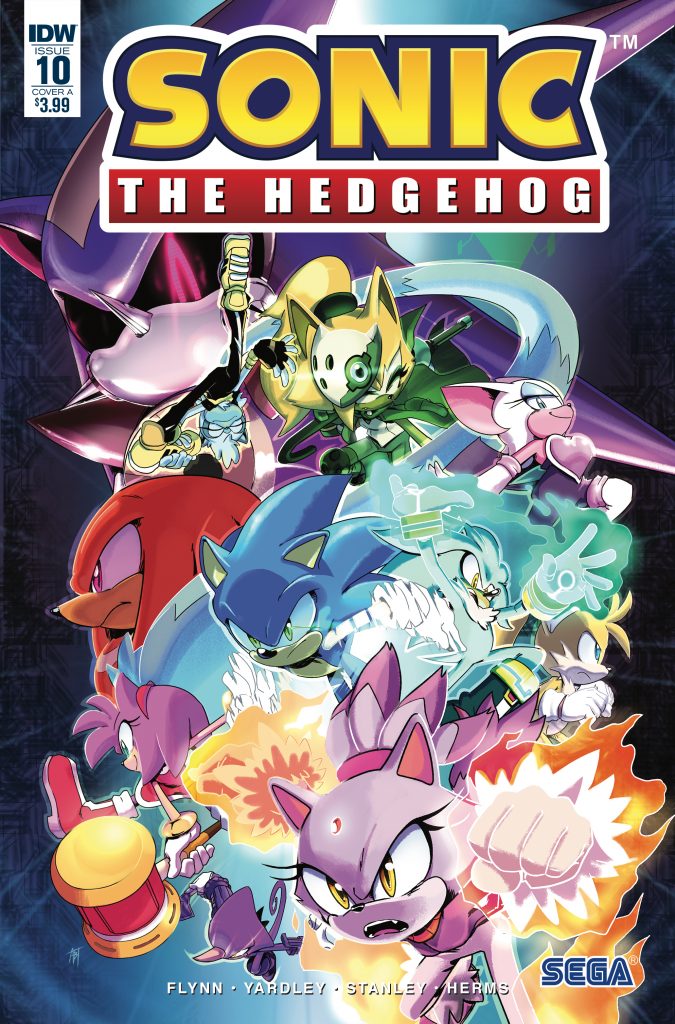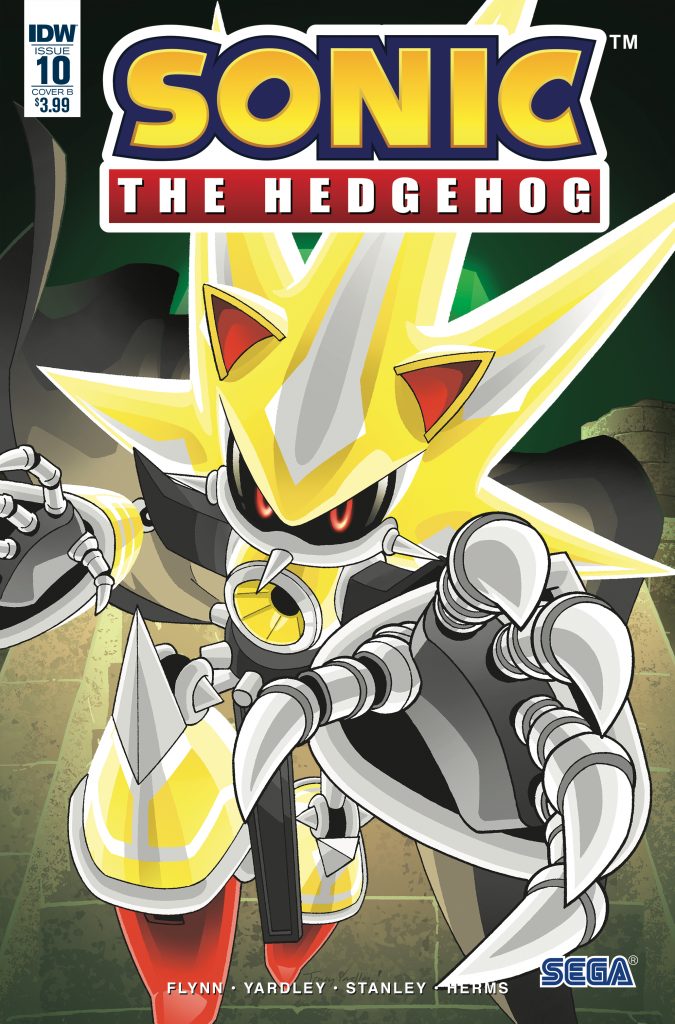 This post was originally written by the author for TSSZ News.
Covers added by LMC in 2020.