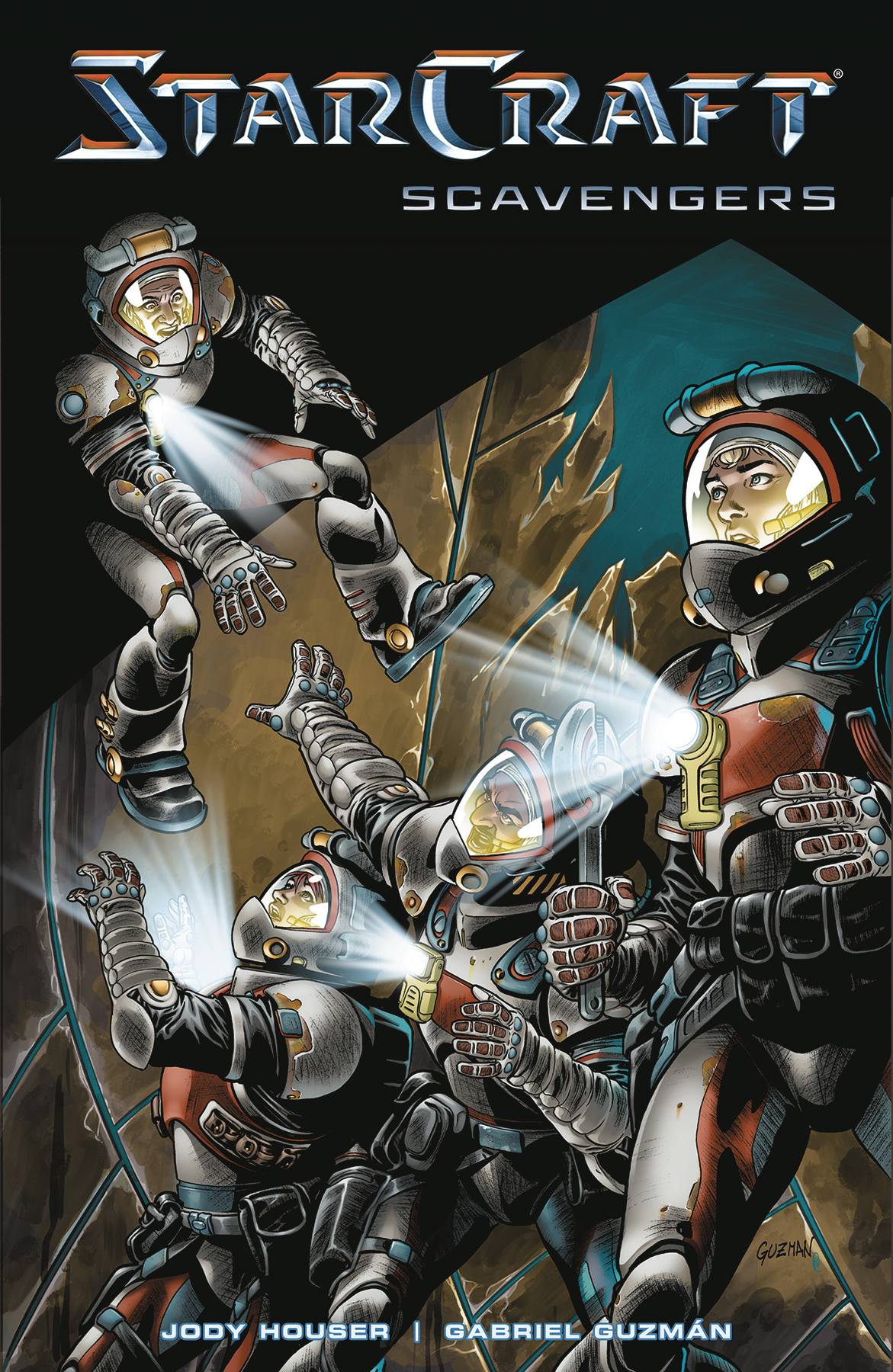 First Look: StarCraft Volume 1 & 2
StarCraft is also getting a comic series collection – and yes, you guessed it, it is being done by Dark Horse Comics. There have been solicitations released for two volumes. The first volume is releasing on April 14th, and the second volume releases on April 21st.
The first volume is titled "StarCraft: Scavengers". Volume 2 is titled "StarCraft: Soldiers". As for the plot, the comic series is going to "further explore the expansive universe of Blizzard's hit game". The plot summaries and cover arts can be seen down below.
(W) Jody Houser (A/CA) Gabriel Guzman

This new series further explores the expansive universe of Blizzard's hit game, with writer Jody Houser (Mother Panic, Faith) and artist Gabriel Guzmán (Mass Effect, Star Wars) at the helm. In StarCraft: Scavengers, a group of terran space scavengers hope to pull off the job of their lifetimes, pillaging a derelict protoss ship.

In Shops: Apr 14, 2021

SRP: $17.99
(W) Andrew Robinson, Jody Houser (A/CA) Miguel Sepulveda

Newly graduated Lieutenant Shivani Singh wants to defend the Dominion on the front lines, but it will take more than good grades and confidence to survive on the edge of zerg space. Jody Houser (Stranger Things) is joined by Blizzard Entertainment comics writer Andrew R. Robinson (Overwatch Anthology), with art by Miguel Sepulveda (Lone Wolf 2100). Collects issues #1-#4 of the miniseries, which is based on an original story by Blizzard Entertainment's Starcraft game team and Andrew R. Robinson.

In Shops: Apr 21, 2021

SRP: $17.99