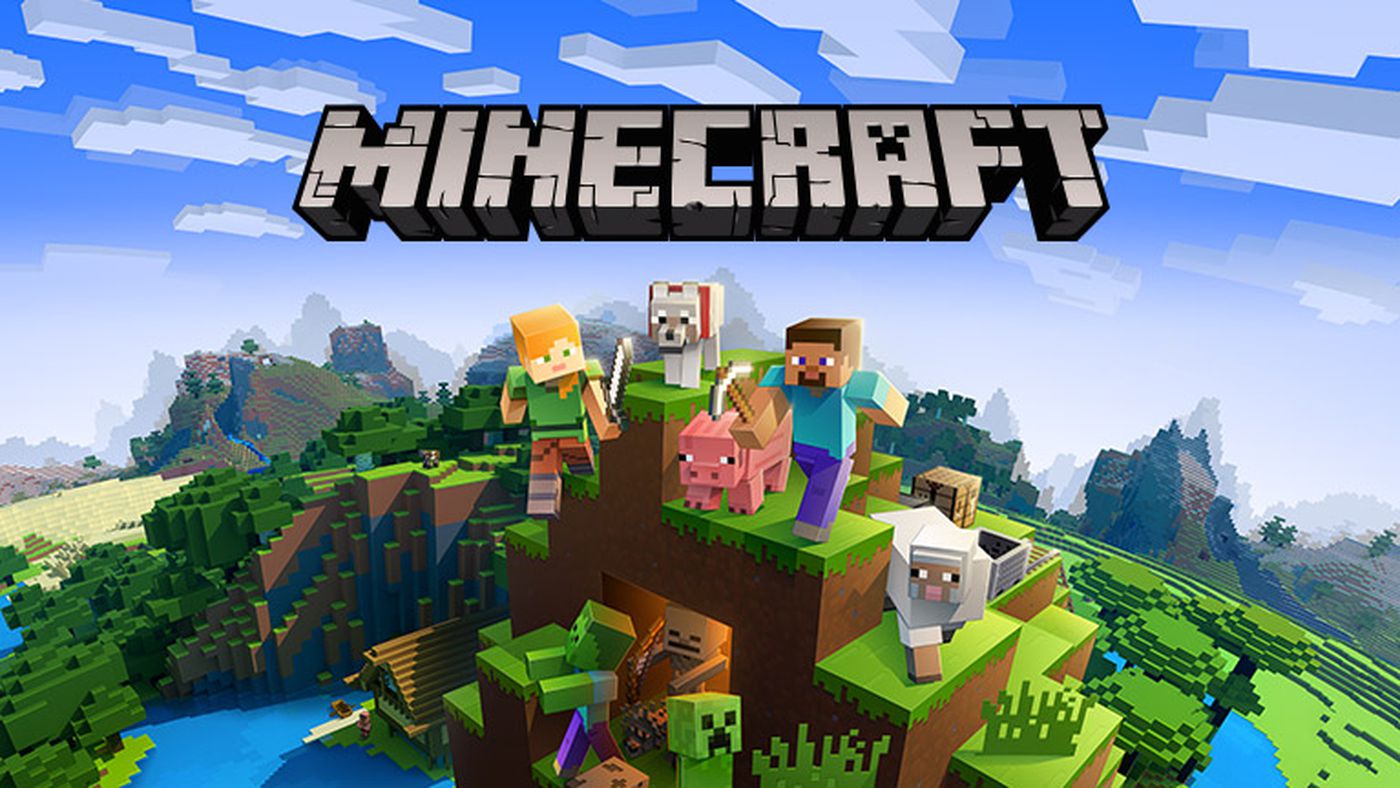 First Look: Minecraft Volume 1 & 2
Yes, it's another Dark Horse Comics project. And yes, it's for Minecraft this time. Minecraft has really become a massive game since it released and left its beta stage a decade ago, and it has only gotten bigger since.
Dark Horse Comics decided to do a three-part Minecraft comic series, and solicitations have appeared. They follow various characters as they battle enemies, make allies, and survive. The plot summaries and cover arts can be seen down below.
(W) Kristen Gudsnuk (A/CA) Kristen Gudsnuk

The newest addition to the Dark Horse line of graphic novels set in the world of gaming phenomenon Minecraft!

Cahira and Orion are twin monster hunters under the tutelage of Senan the Thorough. After an intense battle with an enchanted wither, their mentor is eaten, and the twins are now alone! The two hunters go on a mission to get their mentor back, and meet an unlikely ally along the way!

Stumbling into her underground home, Cahira and Orion meet Atria-a girl cursed as a monster lure! The twins convince Atria to join their rescue mission to use her monster-attracting abilities to find the enchanted wither . . . and Atria wants to learn how to protect herself against the mobs of monsters coming for her!

Jump into the Overworld with the first adventure of a three-volume series!

In Shops: Apr 14, 2021

SRP: $10.99
(W) Sfe R. Monster (A/CA) Sarah Graley

The sequel graphic novel to the hit book Minecraft Volume 1 from the world's best-selling video game, Minecraft!The end of summer has brought new challenges for Evan when a bully chooses to target him. Evan tries to hide this from his friends, but when he and the gang find themselves in a similar situation in the Ever Realm, Evan can't keep quiet anymore. As they find themselves assaulted by pirates, and then by an even bigger threat, all the players realize they must learn to rely on each other to face adversity.

In Shops: Apr 21, 2021

SRP: $10.99