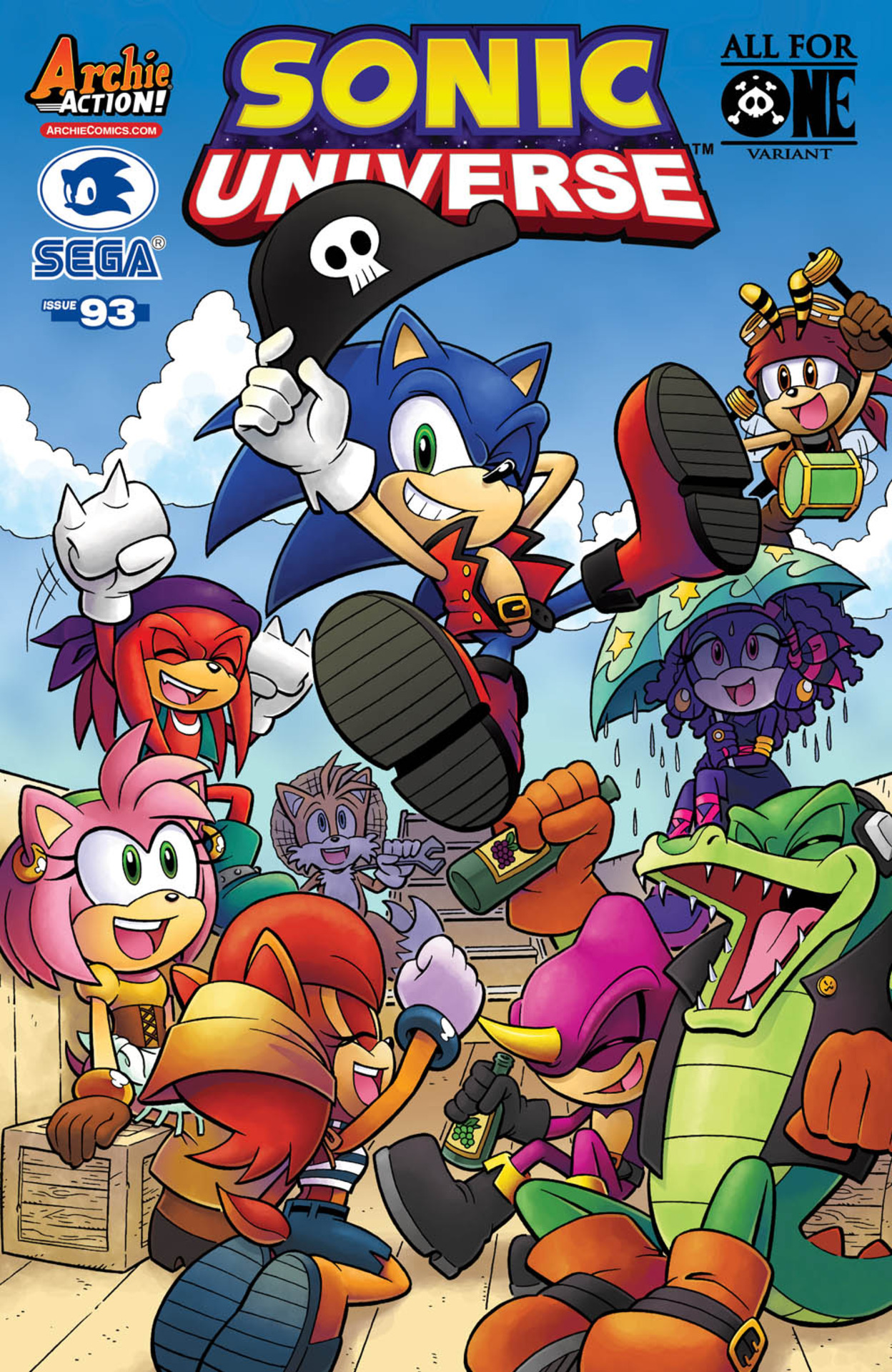 First Look: Sonic Comics For December
A preview of December's Sonic Archie Comics have gone up on Comic Vine. The assets are available to see below.
SONIC BOOM VOL. 2: BOOM SHAKA-LAKA (TR)

BOOM SHAKA-LAKA! Brace yourself for the SONIC BOOM! The hit multimedia Sonic experience comes to you in the action-packed, laugh-a-minute comic book series! Sonic and his friends Tails, Amy, Knuckles and Sticks find themselves caught up in more zany adventures! Dr. Eggman has a problem – how can the evil doctor betray the trust of the villagers when they don't trust him to begin with? The mad mechanic pulls out all the stops to woo the wary would-be victims, but he gets more than he counted for when Sonic and his pals decide to become his staff! Then it's off to the races as Dr. Eggman goads Sonic into competing in a go-kart race! Sonic puts the pedal to the metal in this thrilling volume of Sonic Boom™! SONIC BOOM™ Vol. 2: BOOM SHAKA-LAKA collects SONIC BOOM™ #5-7 and #11 plus bonus features!

Script: Ian Flynn, Bill Freiberger, Sam Sandak Freiberger
Art: Steven Butler, Jennifer Hernandez, Ryan Jampole, Diana Skelly, Rick Bryant, Matt Herms & Jack Morelli
Cover: Tracy Yardley, Rick Bryant & Matt Herms
978-1-62738-994-5
$12.99/$14.99CAN
6 5/8 x 10 3/16"
TR
104 pp, Full Color
Direct Market On-Sale Date: 12/14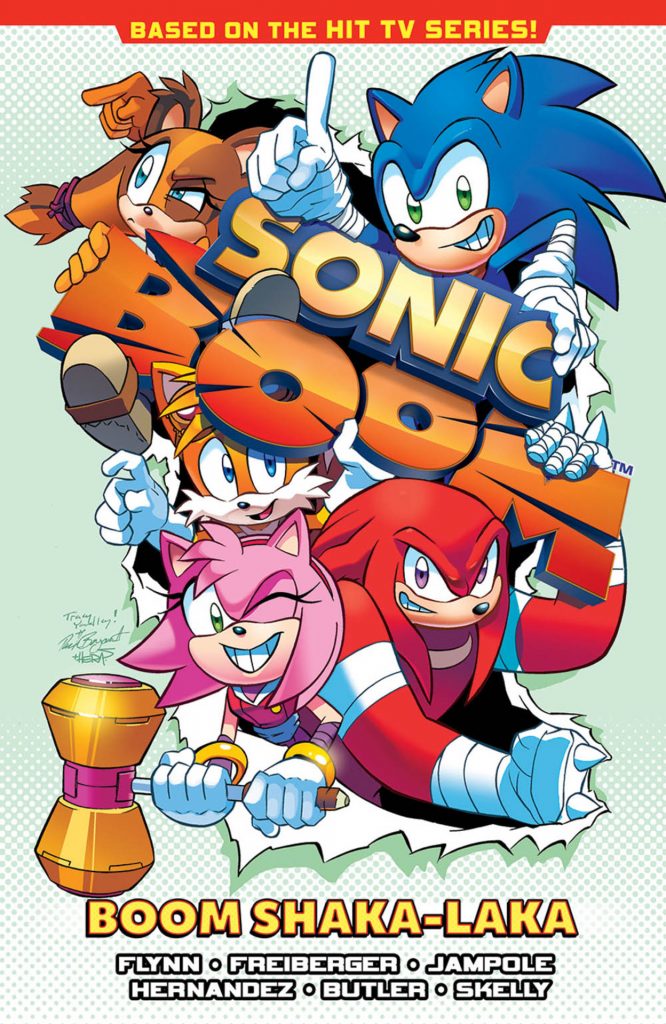 SONIC THE HEDGEHOG #290

The Super Sonic Warrior returns in "Genesis of a Hero" Part Three: The 25th anniversary celebration continues with another blast to the past! Which is also to the future, and the past, and back again! When Sonic goes to see the annual return of Little Planet, he's surprised to find it chained to a mountain! Join us for the exciting adventures of Sonic CD! Featuring cover art by the legendary Patrick Spaziante plus a "Cosmic Eternity" variant by Mr. Sonic comics himself, Tracy Yardley!

Script: Ian Flynn
Art: Tracy Yardley, Terry Austin, Gabriel Cassata & John Workman
Cover: Patrick Spaziante
Variant Cover: Tracy Yardley
On Sale Date: 12/28
32-page, full color comic
$3.99 U.S.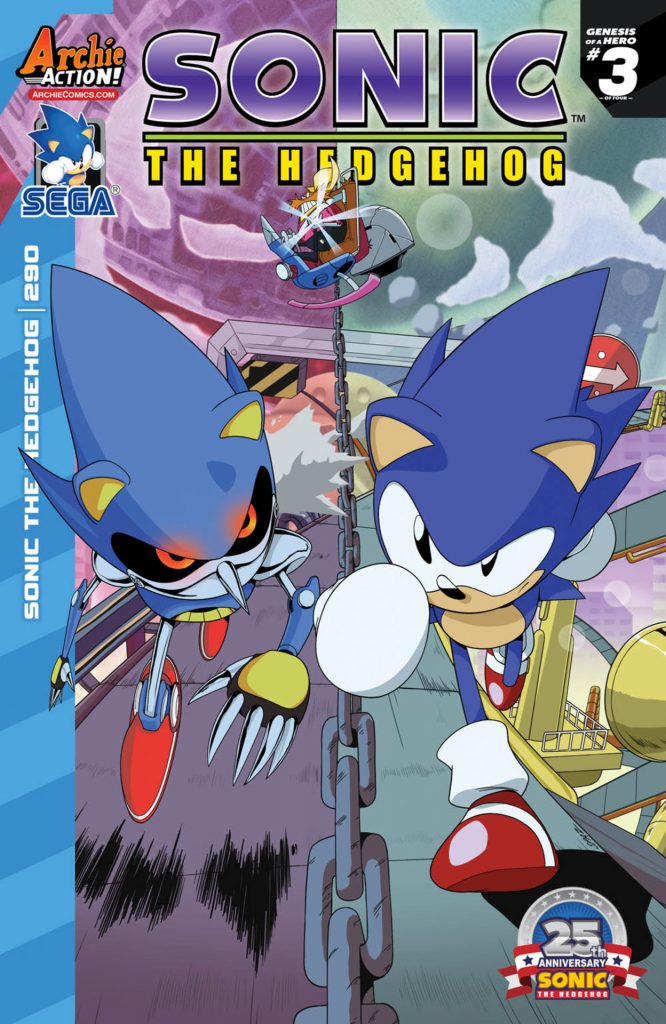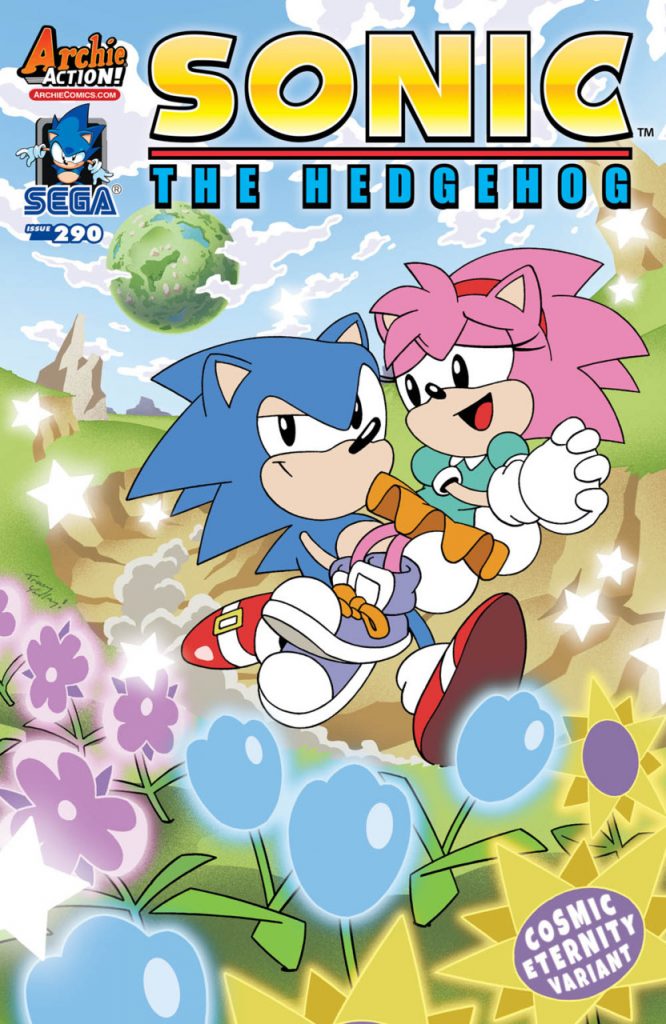 SONIC UNIVERSE #93

The quirky trio of detectives return in "The Case of the Pirate Princess" Part Three: Say it ain't so – have the Chaotix gone full pirate?! Tensions run high as loyalties are tested and pasts are explored. And as the crew reaches their destination, will it be treasure they find – or something more sinister? Featuring cover art by Sonic comics extraordinaire Tracy Yardley and a "One for All" variant by super-talent Jennifer Hernandez!

Script: Ian Flynn and Aleah Baker
Art: Adam Bryce Thomas, Jim Amash, Matt Herms & Jack Morelli
Cover: Tracy Yardley & Ben Hunzeker
Variant Cover: Jennifer Hernandez, Gary Martin & Aleah Baker
On Sale Date: 12/14
32-page, full color comic
$3.99 U.S.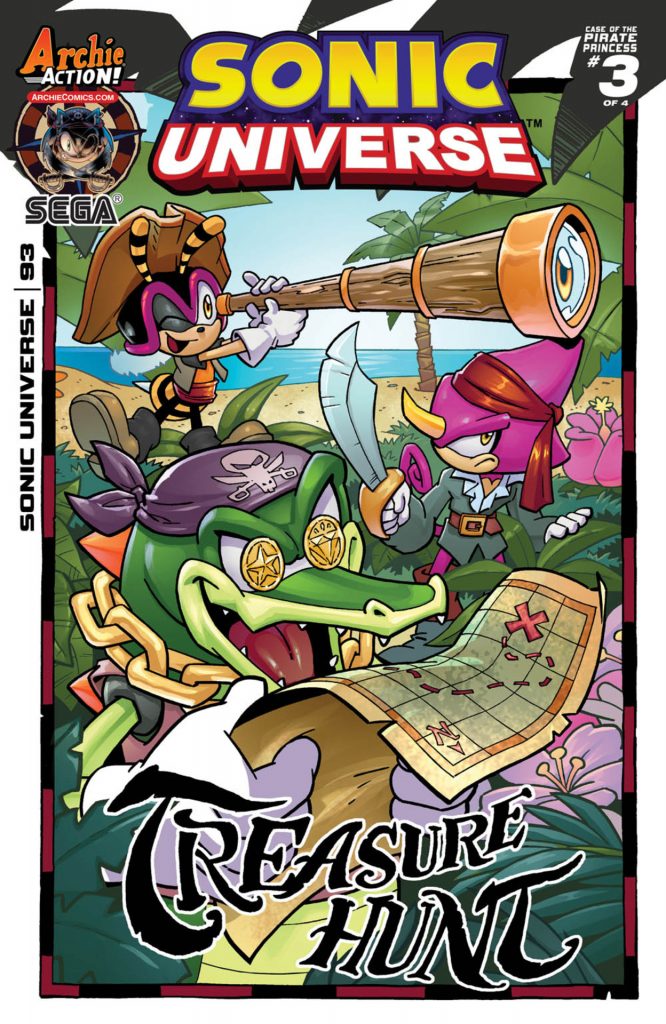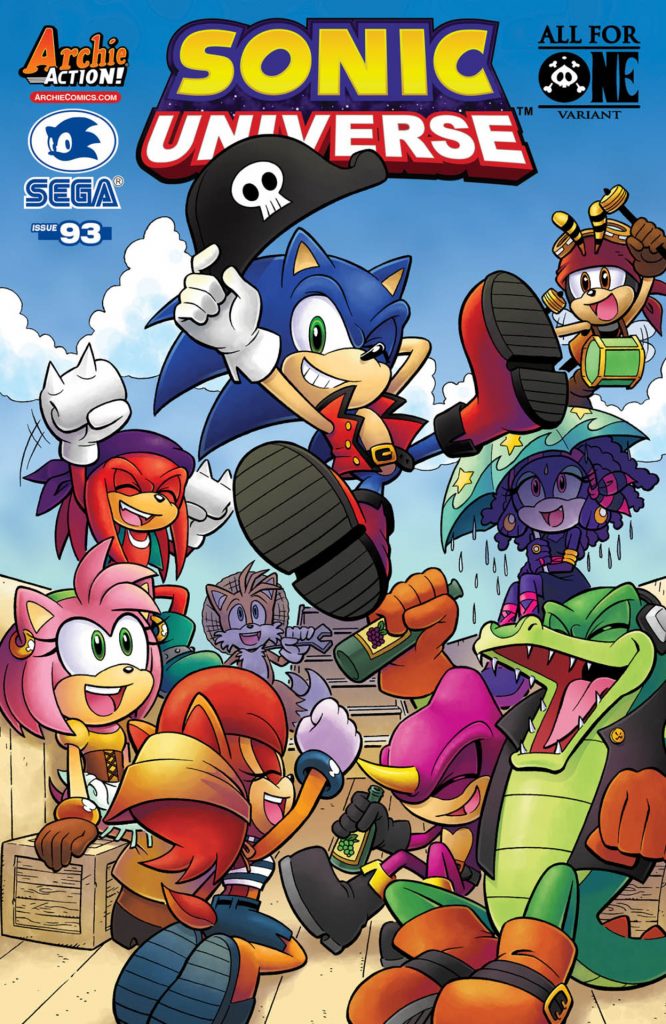 This post was originally written by the author for TSSZ News.