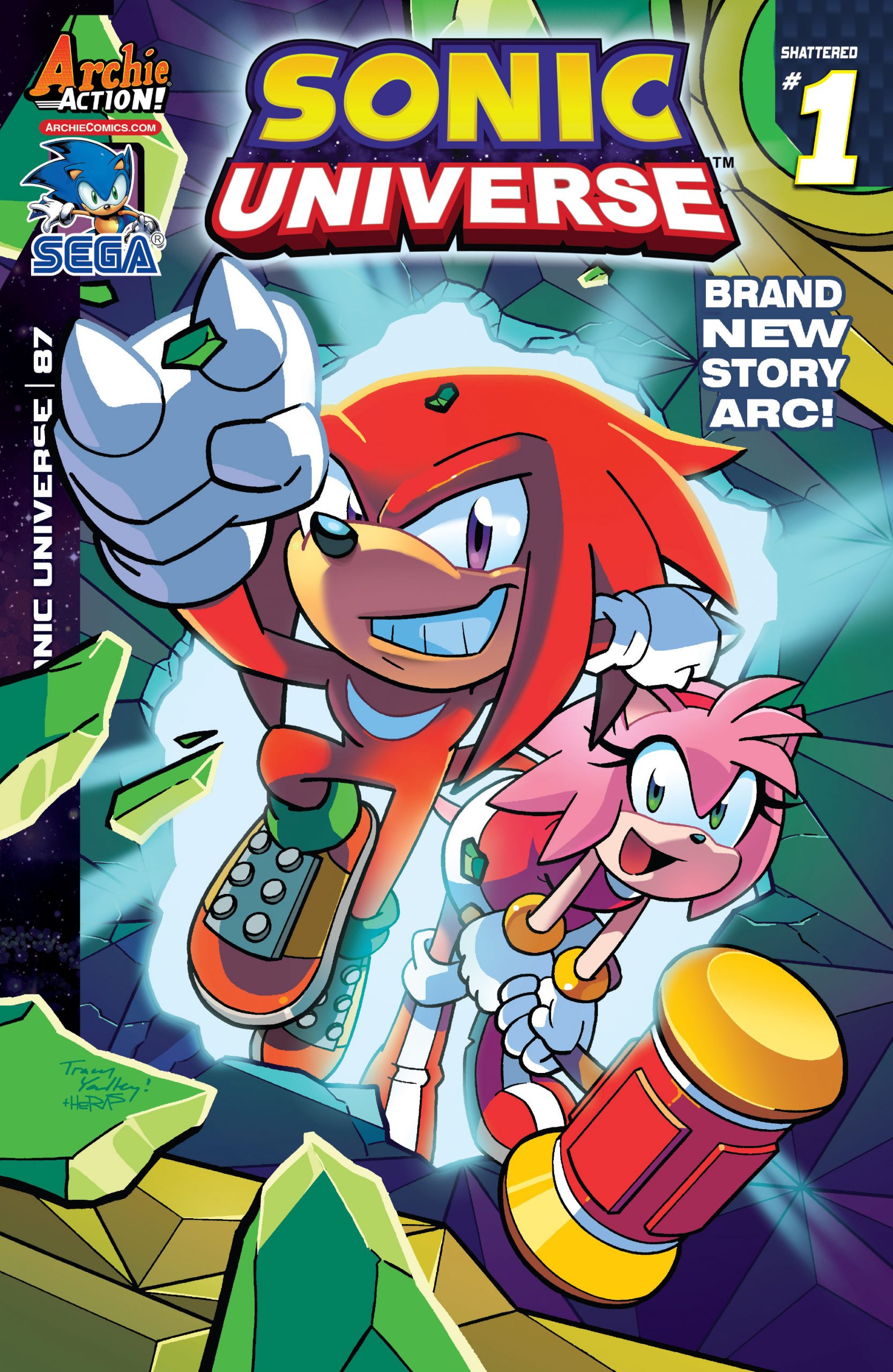 First Look: Archie Sonic Issues For April/May
It looks like Archie's back in business after a quiet December. We have the first look at April and May's Sonic issues from Archie, courtesy of Comics Alliance. You can check out the covers and text solicitations below.
SONIC THE HEDGEHOG #284
Script: Ian Flynn
Art: Diana Skelly, Terry Austin, John Workman & Gabriel Cassata
Sonic the Hedgehog #284 CVR A Reg: Dan Schoening & Luis Antonio Delgado
Sonic the Hedgehog #284 CVR B Variant: Lamar Wells, Rick Bryant & Matt Herms
SONIC and friends get into some BIG TROUBLE in "Panic in the Sky" Part One: Sonic's Freedom Fighters are finally ready to restore the planet! Unless, of course, someone does even more damage! Cue: the evil Dr. Eggman (of course)! He has a plan of his own and strikes first! The mad doctor launches a multi-pronged assault that will leave you speechless-everything has been building up to this moment! The final chapter to the Shattered World Saga begins here! Featuring the first of four EPIC connecting covers by mega-talent Dan Schoening and an "Evil Win" variant by the wonderful Lamar Wells!
Ship Date: 4/27
On Sale Date: 5/11
32-page, full color comic
$3.99 U.S.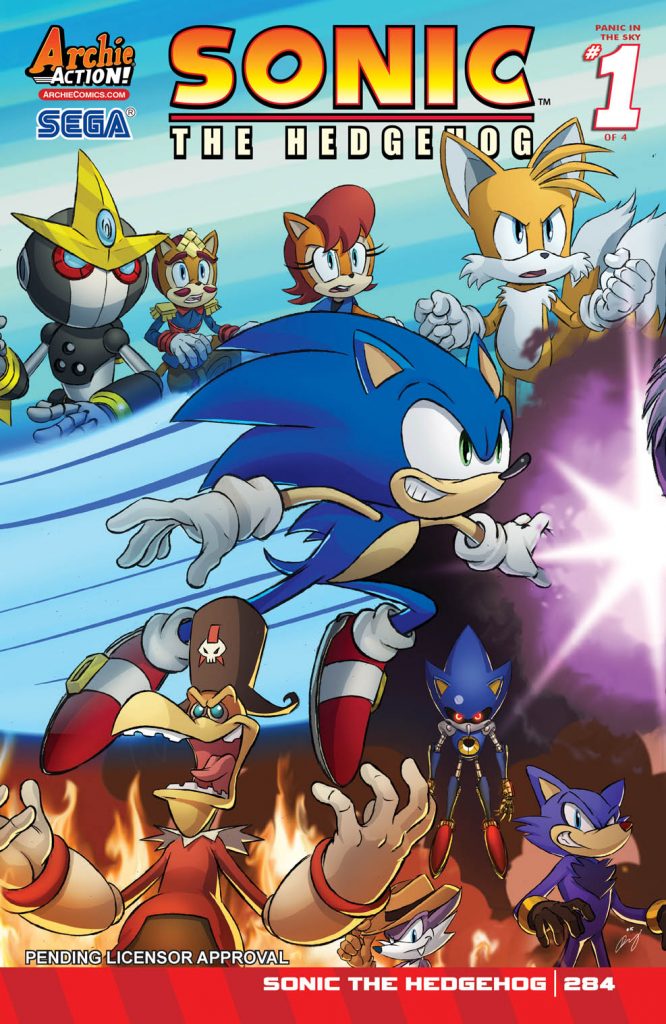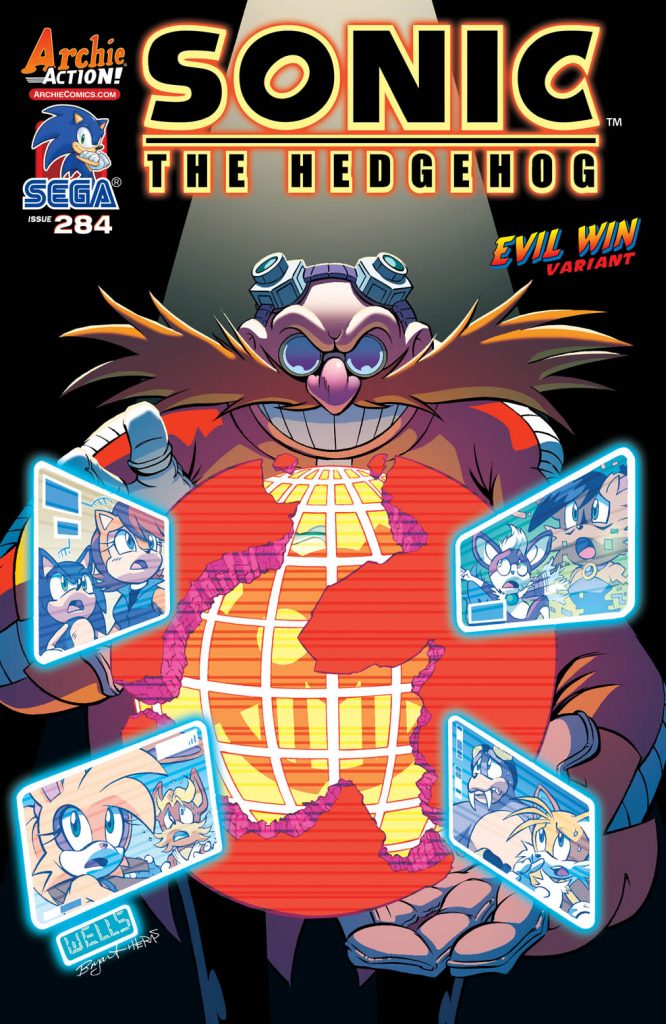 SONIC UNIVERSE #87
Script: Ian Flynn
Art: Adam Bryce Thomas, Jim Amash, Jack Morelli & Matt Herms
Sonic Universe #87 CVR A Reg: Tracy Yardley & Matt Herms
Sonic Universe #87 CVR B Variant: Rafa Knight
Knock knock, it's KNUCKLES in "Shattered" Part One: A brand new adventure starring Knuckles and Amy Rose begins here! It's a race against time to find the final Master Emerald shards before Sonic restores the shattered world! The final installment of Knuckles's search, filled with dangers and mysteries, starts with this issue! Featuring cover art by the terrific Tracy Yardley plus an "& Knuckles" variant by CG artist supreme Rafa Knight!
Ship Date: 4/13
On Sale Date: 4/27
32-page, full color comic
$3.99 U.S.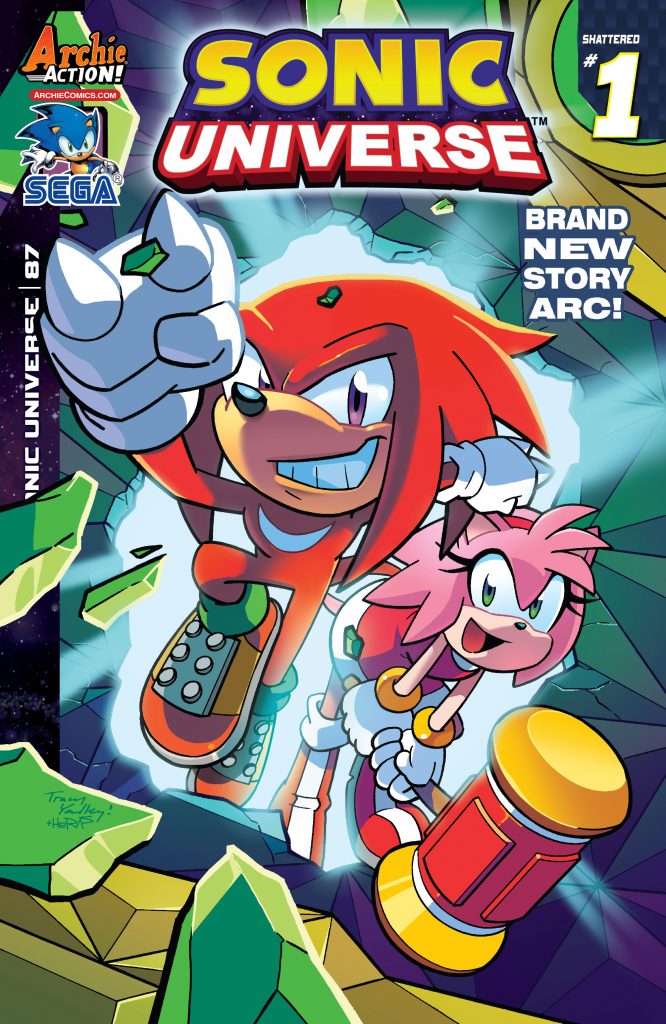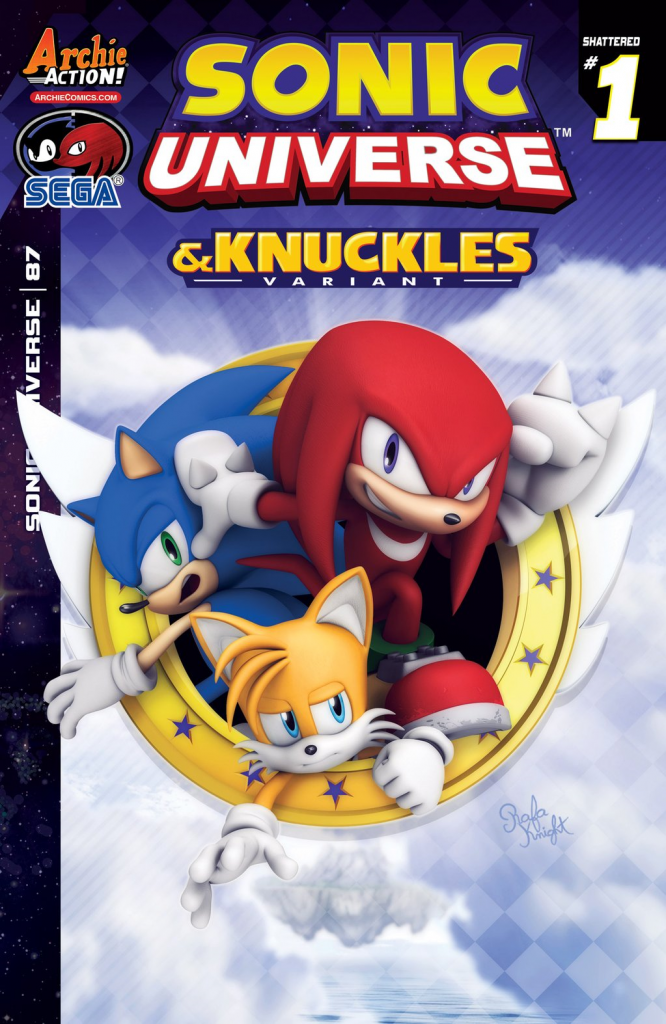 This post was originally written by the author for TSSZ News, images were replaced and expanded by LMC in 2020.