Electronic Arts Acquiring Respawn Entertainment
Last month's Oculus Connect 4 event brought with it much in the way of news. From a technical standpoint we had the latest news on the evolution of Oculus' Santa Cruz head mounted display (HMD), which was first revealed at the previous year's event as well as their move into standalone courtesy of the Oculus Go. In the world of entertainment we had announcements such as Windlands 2, Red Matter and Melita while Face Your Fears got an announced tie-in with Netflix's hit series Stranger Things.
Perhaps the most surprising, and welcome announcement connected to the world of video games at the event however was the confirmation that Titanfall franchise development studio Respawn Entertainment were working on their first virtual reality (VR) video game. Partnering with Oculus and going "all-in" on what it described as a "major VR release in 2019" that many took to be either a Titanfall based experience or Titanfall 3. Initial details were sketchy but the move was significant, being saved as a surprise for the main keynote. That was a month ago however, and things have already changed for the Beverley Hills based company.
Last night Respawn Entertainment confirmed not only that the team were working on the next edition in the Titanfall series but that the studio was being acquired by Electronic Arts (EA) in a deal which could end up being over $400 Million (USD). This means that, by extension, EA will now be working on the unnamed VR project with Oculus Studios.
"We've seen first-hand the world-class calibre of Respawn as a development studio with incredible vision, deep talent and an inspiring creative mindset," said Andrew Wilson, CEO of Electronic Arts by way of a press release. "Our long-time partnership is grounded in a shared desire to push the boundaries and deliver extraordinary and innovative new experiences for players around the world. Together, we've brought this to life in the Titanfall franchise, and now with the Respawn team joining EA, we have exciting plans to accomplish even more amazing things in the future."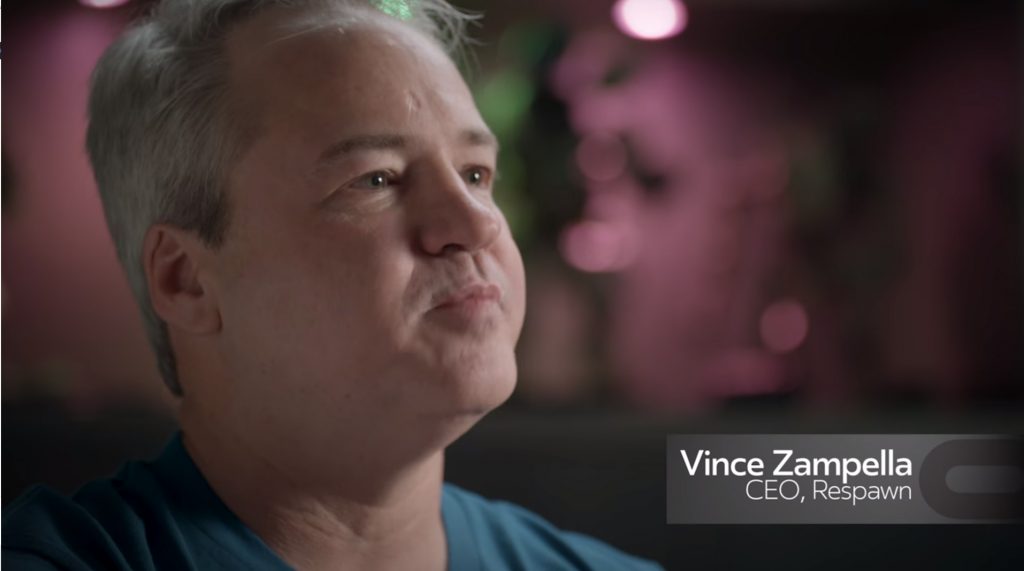 "While it wasn't necessary, going with EA made a lot of sense." Explained head of Respawn Entertainment Vince Zampella in an open letter to fans on the Respawn Blog. "With Titanfall and Star Wars, EA has been a great development partner that supports us and doesn't interfere with our process for making games or studio culture. EA will provide us with more resources, access to new technologies, and expertise that we can tap into to that will help us make better games, and Respawn will retain the same creative freedom and culture we've always had. We've been talking closely with the leadership at EA and we share their values and vision for the future of being a developer-focused company that puts the players first."
Zampella confirmed there would be no changes within the organisation of the company and there would be no layoffs. No direct mention was made of the VR title and no further details were revealed. But it appears that the project is still on the table at this point, as it was called out by EA in its press release alongside the Star Wars and Titanfall. No further clarification was given as to what it might be however, only being referred to as "a VR gaming experience".
We will bring you more news on the Respawn's future and that of their untitled VR video game as we get it.
This article was originally written by the author for VRFocus.