Sólfar Studios Announces New VR Game IN DEATH For 2018
Icelandic developer Sólfar Studios has had an interesting few years since its founding back in October 2014 by a group of game industry veterans. The Reykjavik based studio has so far produced only one virtual reality (VR) title but the second has just been announced and the difference between the two titles is rather striking.
The first was, of course, EVEREST VR. An acclaimed 'video game-that-isn't-a-video game' VR climbing experience created in partnership with leading Nordic visual effects and animation firm RVX, in which you take on Mount Everest, the highest mountain on Earth. Initially for PC VR, EVEREST VR came to PlayStation VR a couple of months ago, while an update to the title was also released at the beginning of November that incorporated unique 360 degree footage that was filmed by VR explorers.
The second title, announced today sees users get ready for battle in what Sólfar Studios are referring to as their "first core VR game". The title, IN DEATH, asks a question of what if you die… and God isn't there? What happens when you die, arrive in the afterlife, and find that it's actually not all strumming harps and sitting on clouds but instead a battle for your very survival.
Which considering you've only just gone and died is kind of a bummer, frankly.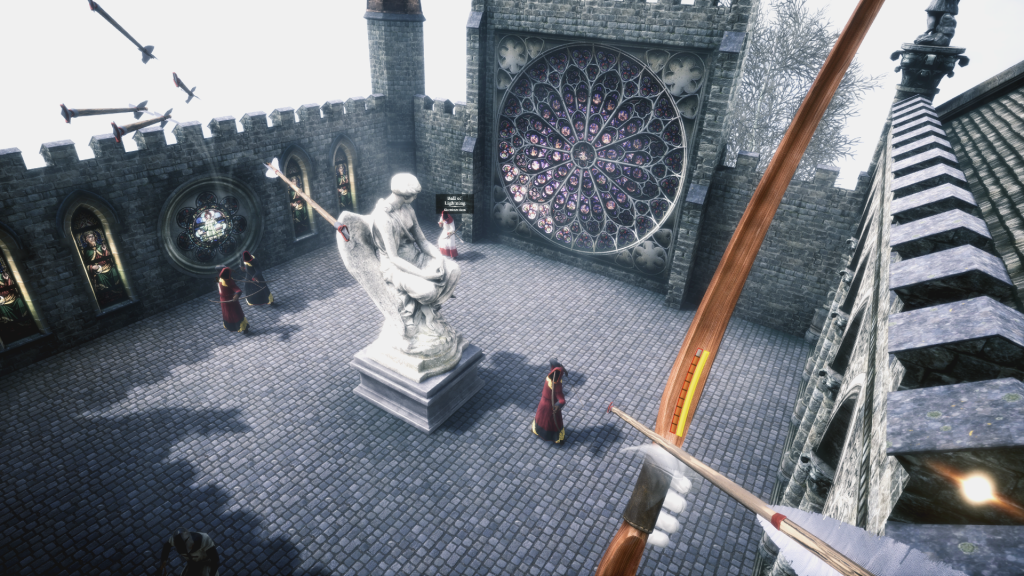 A first person shooter (FPS) with roguelike elements and a distinctly medieval flavour, the world of IN DEATH is procedurally generated with an "achievement-based progression system", meaning that no run will ever be the same and you'll need to be on the lookout as you travel through the changing castle in the clouds. As around every corner could be monsters to slay, at close range with your melee weapons or at distance with your bow and other weapons.
Currently in development using Unreal Engine, interested players can already sign up for a free closed Beta on the Sólfar Studios website. Due for release at some point next year, support for both HTC Vive and Oculus Rift has already been confirmed, although a PlayStation VR version isn't ruled out at this time. Sólfar Studios stating that "support for additional VR platforms to follow in 2018" and that IN DEATH will "release across multiple PC and Console platforms.".
This post was originally written by the author for VRFocus.