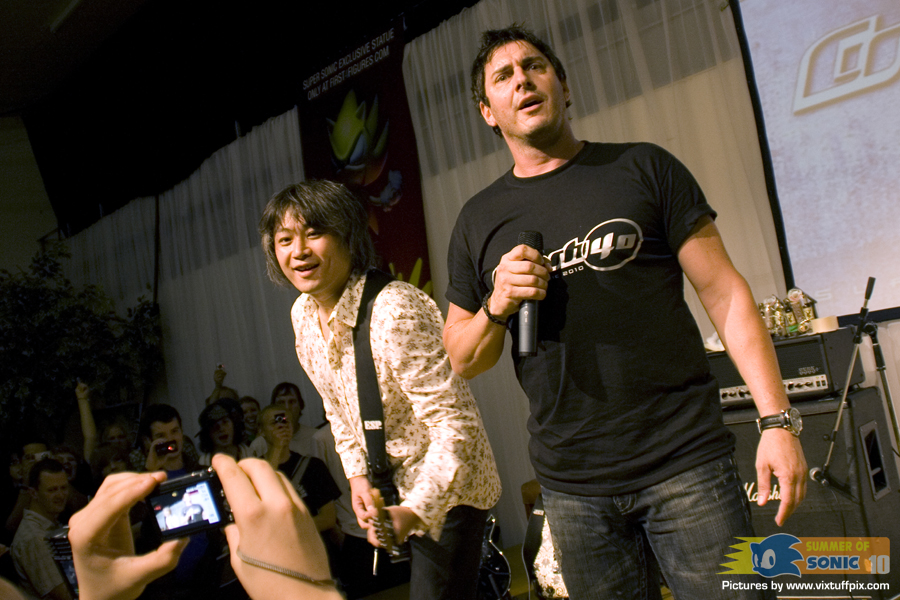 Crush 40 Cancel Concerts In Wake Of Japan Crisis
We kind of knew this was coming really didn't we, but yesterday the Crush 40 Facebook group announced that the Japan concerts would be rearranged after the unprecedented string of disasters that has hit the country – which is still very much continuing.
Singer Johnny Gioeli commented via the Facebook account on the situation:
"I would like everyone to please keep the people of Japan in their thoughts…we apologize for the canceled shows and hope that all can be restored soon, but the devastation and loss takes absolute priority over CRUSH40 and we will stay out of the way for now…Please help the people of Japan in any way you can…and think for one moment how you would feel in a similar situation. Thank you guys…"

-Johnny Gioeli
'Any way you can' would be as we, TSSZ, The Sonic Stadium and Sonic Retro have all implored, as you can help by donating some money to your international branch of the Red Cross to help out with this terrible situation.
Facebook page administrator Martin would later add that the C40 team believed that July 30th / 31st were the "next possible dates for the Tokyo Crush 40 live performance."