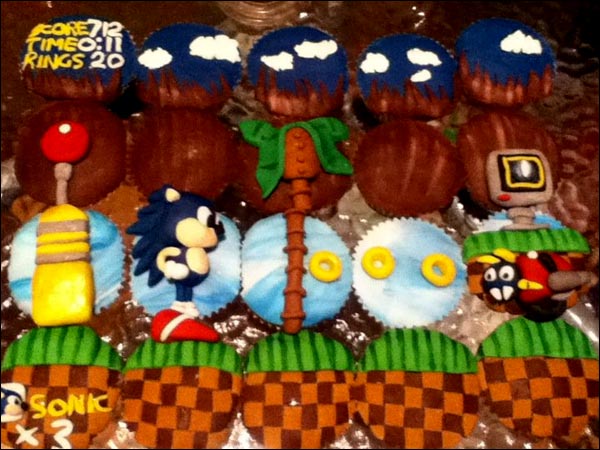 Completely Epic Sonic Cupcakes
Now if you know me very well, then you know that I am a guy who loves his cupcakes; chocolate, strawberry, vanilla, coffee, toffee, Sonic The Hedgehog… wait, what?
Now I bet you all are probably thinking to yourselves "uh wait there's no such thing as Sonic The Hedgehog flavoured cupcakes", which is true there is no such thing – and for good reason – but i'm not talking about flavours.
GET A LOAD OF THIS!!!!!: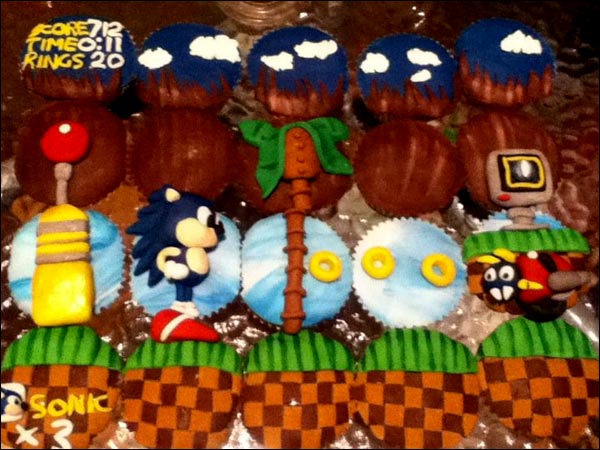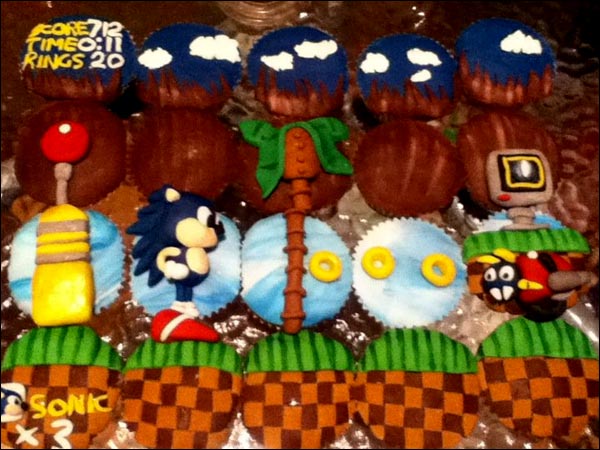 Yep that's right, some very, very, VERY awesome person has made a scene from Sonic The Hedgehog's very own Green Hill Zone with nothing but cupcakes. I mean, just look at this. Two of my most favourite things came together to make one big awesome masterpiece, and it looks delicious as well.
The person who made this has done a really amazing job on it, great on the design and of course, it looks very, very tasty.