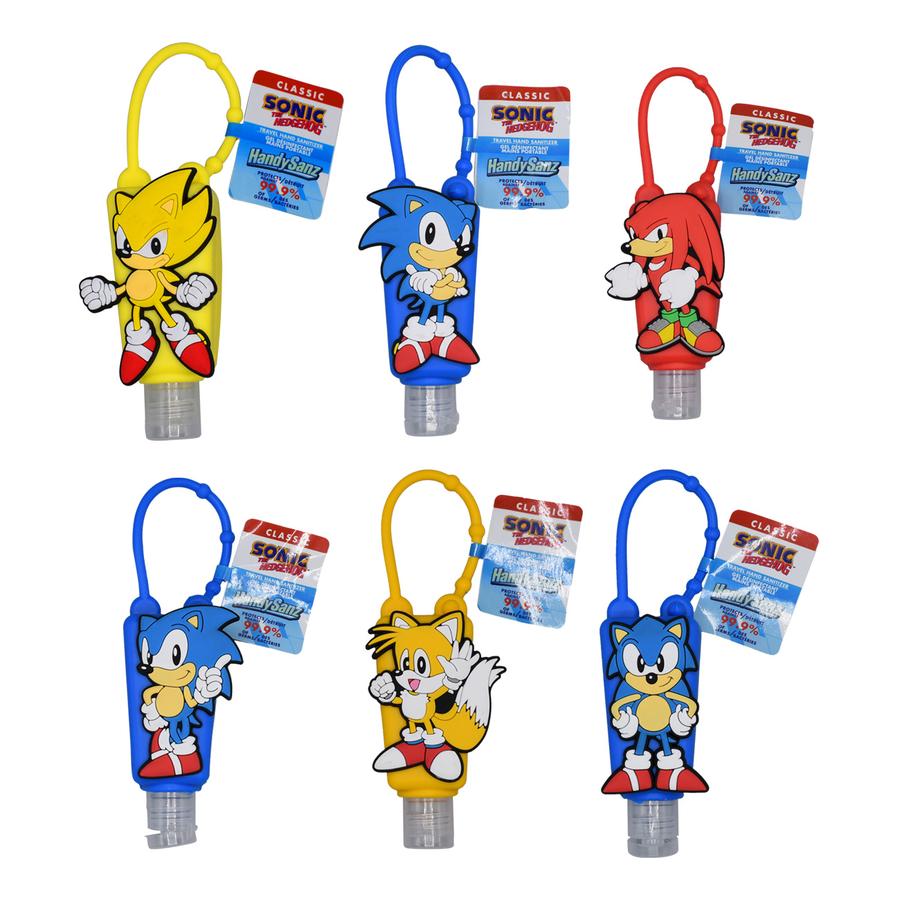 Get Clean Speedy! Sonic The Hedgehog Hand Sanitizers Unveiled
Just Toys International has got a couple of Sonic The Hedgehog-related items that you can now purchase on their site. Just Toys International's site does have an option to purchase the items via PayPal, so if you're interested in doing that, you can.
Firstly is some Sonic The Hedgehog hand sanitizer. It costs $8.99, and comes in various characters. The sanitizing gel is 75% alcohol and approved by the U.S. Food and Drug Administration. The hand sanitizers also double as hangers for your backpack, purse or key-chain. Here's a picture:

.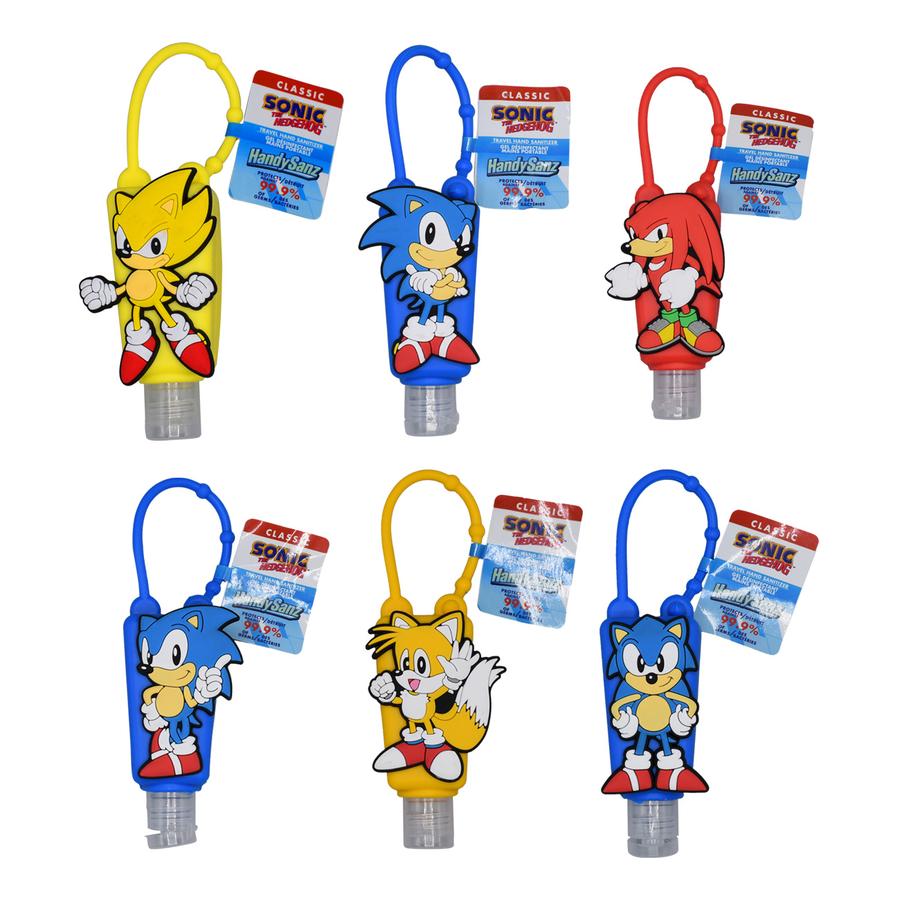 Secondly is a Sonic The Hedgehog mega SquishMe. It is currently priced at $16.99. Unlike the hand sanitizers, only Classic Sonic is available to purchase, and there aren't any other characters you can get. Nevertheless, here's a picture: