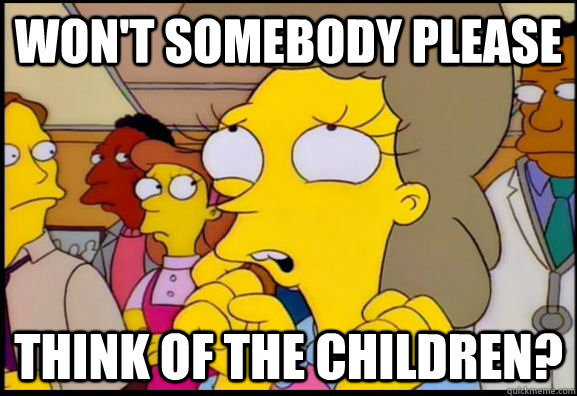 I had a feeling this was coming but I didn't expect it so soon. The extremely violent, over the top and slapstick MadWorld has already received a call for it to be banned, all this despite Platinum Games careful black and white stylistic choice to purposely distance itself from more realistic looking violent games like Manhunt. The main argument isn't actually about the violent content in the game but rather the console it's being released on; the "family friendly" Nintendo Wii.

John Beyer, director of Mediawatch-UK, whose slogan reads "Campaigning for decency and accountability in the media", had the following to say about the game.
'This game sounds very unsavoury.' 'I hope the British Board of Film Classification (BBFC) will view this with concern and decide it should not be granted a classification. Without that it cannot be marketed in Britain.
'It seems a shame that the game's manufacturer have decided to exclusively release this game on the Wii.' 'I believe it will spoil the family fun image of the Wii.'
He continues…
What the rest of world does is up to them. We need to ensure that modern and civilized values take priority rather than killing and maiming people.
The Daily Mail have reported on the story claiming
"Parents horrified as most violent video game ever to launch on 'family friendly' Wii". "With a repatoire of mostly sports games the basic graphics and easy-to-use motion sensor remotes have become hugely popular with young children and families"
All that without talking to a single parent… A conflicting voice can be found on the Daily Mail's own comments page in the same story. Albull from London writes:
Resident Evil: Umbrella Chronicles, Resident Evil: 4, House of the Dead 1, 2 & 3, Alone in the Dark, Dead Rising: Chop Til You Drop… just a few Wii games which come to mind. But of course they're not violent are they?

The Wii is no more 'family oriented' than a dvd player or a stereo. Unless of course putting Die Hard on my dvd player 'spoils' it.
The decision to rate the game or not in the UK is ultimately up to the BBFC. Last year they banned the release of Manhunt 2 for the Wii and PS2 because of it's "unremitting bleakness" and "casual sadism". MadWorld sits on the other side of the bloody fence. Sega themselves have described MadWorld as containing "irreverent humour and over-the-top violence" but it's all done in such a way thats suppose to trigger a comic response from an adult audience. I agree that the children and families that Nintendo advertise the likes of Wii Fit, Brain Training and Pokemon to should steer clear of MadWorld. But just because it's not for them it doesn't give anyone the right to ban the game, especially when there are many Wii gamers such as myself waiting excitedly for it's release.
This post was originally written by the author for TSSZ News.