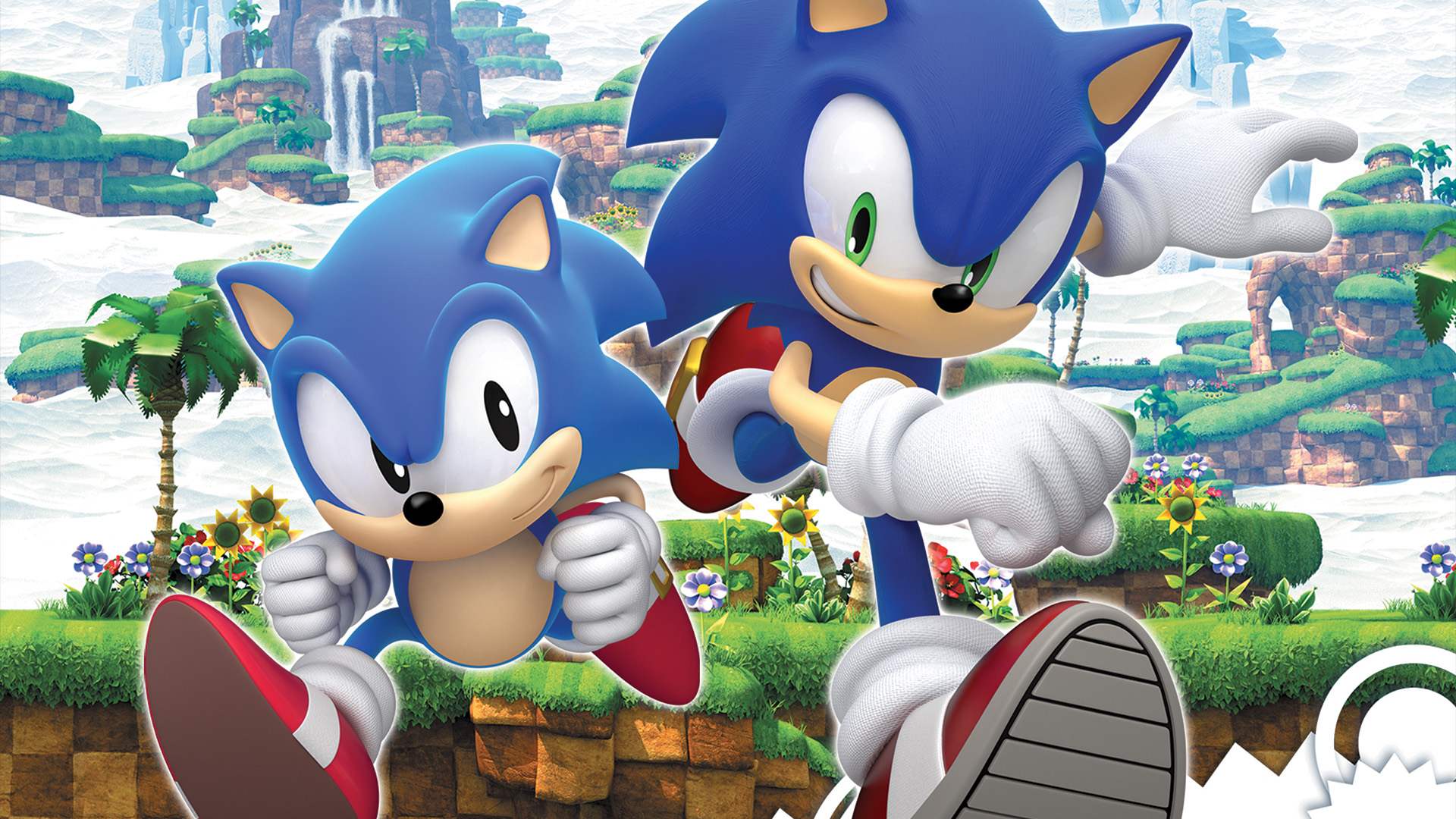 ¡Ay, Caramba! Sonic Generations To Sponsor The Simpsons
From October 1st right through to December 31st 2011 SEGA is going to launch one of its biggest campaigns ever, certainly its longest as the Blue Blur is going to be sponsoring (with the exception of George Bush Sr) everyone's favourite family, The Simpsons.
As revealed by SEGA Europe in an article in MCV, from nearly five weeks before launch of Sonic Generations, the game will be sponsoring Bart, Homer, Marge, Lisa, Maggie and everyone up to Duff Man (OOH YEAH!) across Sky HD, Sky 1 and Sky Anytime providing daily visuals to millions of people in SEGA's key marketing demographic.
"This is the perfect brand fit as The Simpsons is a programme that also appeals across the board to parents, kids and gamers."
UPDATE: Since someone said this article was fake as it wasn't on the MCV website, here it is in the MCV print magazine. 😛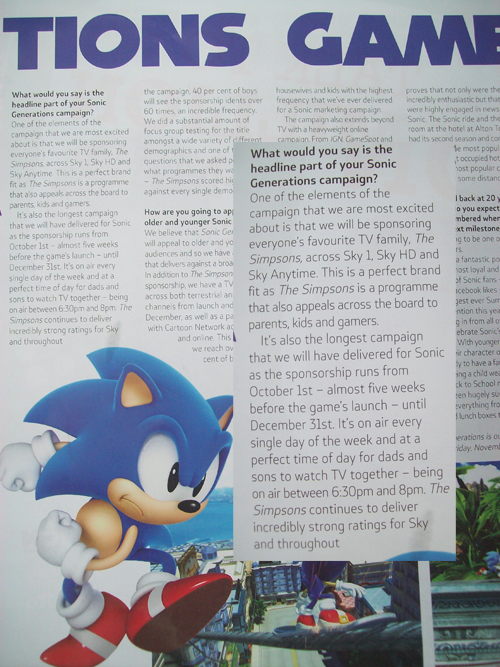 Sonic has of course in no stranger to The Simpsons, having appeared in The Simpsons Game and twice in the show – promoting first theft and then sex after marriage. Er yeah.
The rest of the article is a mix of interesting titbits and facepalming:
Alton Towers was also mentioned as being very successful with Spinball confirmed to being one of the top rides at the theme park and Sonic being "the most popular character at the park by some distance" – something of a curious claim as to my knowledge Sonic is the ONLY character of any note at the park. It's a bit like claiming you're the sexiest person in your office when you work at home alone.
Additional campaign details were also revealed, including terrestrial and TV advertisements and a December takeover of Cartoon Network across both TV and online which will ensure according to SEGA's statisticians that 66% of boys, 16-34 year old males "and housewives" will see it. Takeovers or tie-ins with IGN, GameSpot and Eurogamer are also planned, no wond£r IGN were $o positive about it recently! Although perhaps the most curious lines involve SEGA confidently stating they believe that Sonic Generations will appeal to both older gamers and their normal younger audiences.
I wonder which part of creating a game about twenty years of previous games clued them into thinking that(!)