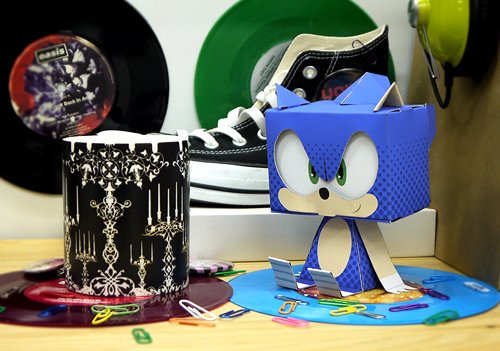 A New Toy In Town, CDJapan Sell Sonic Paper Toy
Mostly every single Sonic fan in the community has at least one Sonic plush either in their room or in their mighty collection of video game merch (I know a couple of people who have more than one Sonic plush, they know who they are ;)) but Sonic plushies are so out of fashion now, what you need is a Sonic Papercraft Toy.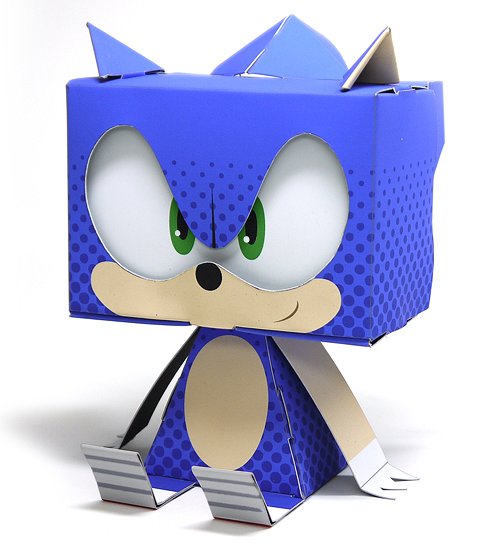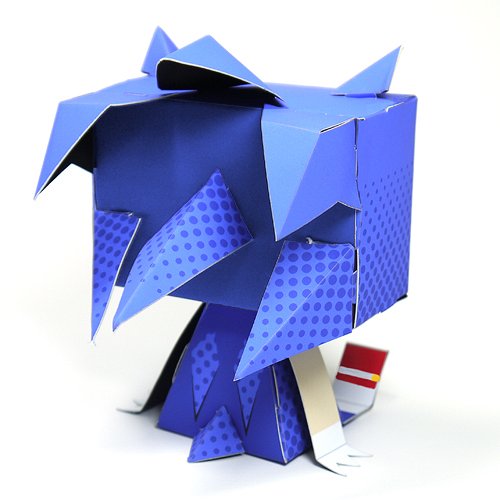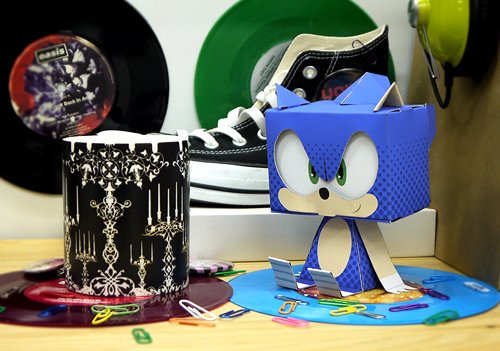 With thanks to AAUK for finding this awesome item from CDJapan, you can now get your very own Sonic Paper Toy for just 600 Yen or £5.10/$7.72/5.82 Euros. Even though papercrafts are normally free and you might have to build it yourself, this is still an awesome little item and if you've got a few pounds or dollars or euros or even yen to spend, then I would so go ahead and order one cause it looks really nice and will most definitely go well in any room or merch collection.
Here is a Description of the toy which has been translated to English:
Cute character figures and a fusion of graphic design, character toys and stylish little paper, "Gurafigu(GRAPHIG)" to "Sonic" appeared! A deformed square, 11cm Cute stylish character with no need evenglue scissors can be assembled in about 10 minutes and enjoy anyone. [Illustration / Concept DesignEmpire NC: Nasos (Empire NC)] ※ part of cut into A4 size variation (collapsed) will be delivered in PPbag.
So if your tempted on buying this cute little Sonic Papercraft Toy, then don't delay order one right away at cdjapan.co.jp.